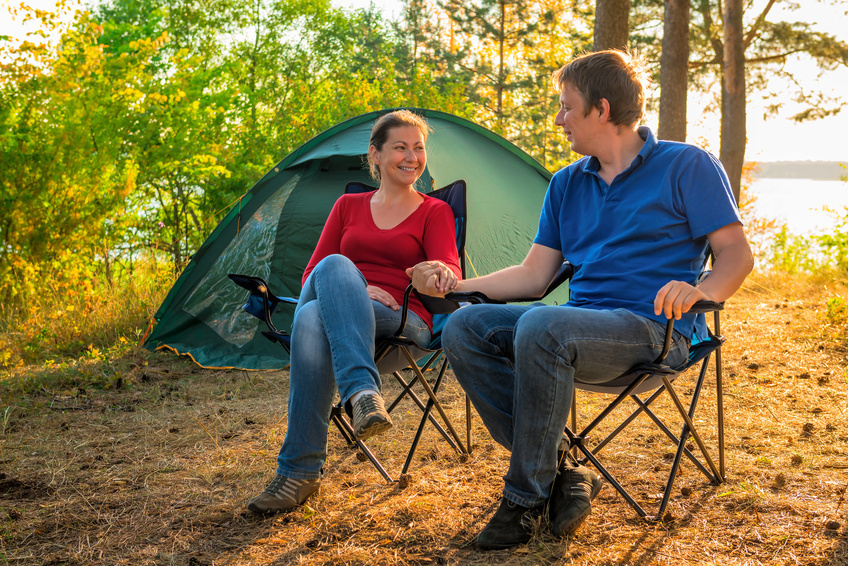 The sport and camping equipment retail industry in Australia brings in about $4 billion yearly, according to market research leader IBISWorld. With so many different options for capable camping equipment on the market, selecting the right gear, such as suitable chairs, is sometimes difficult. Before buyers shop for camping chairs, they should know what to look for when it comes to size, material, and design, so that they can choose the chairs that best fit their needs.
Decide who will use the chairs
Comfort is one of the most important aspects of picking a camping chair. Before they start the process of choosing a chair, shoppers need to consider who will use them and how portable they need to be.
Chair size and portability
Camping chairs built for children and youth are much smaller and lower to the ground, despite being more portable and lightweight. Since camping chairs can hold varying maximum weights depending on the design and brand, larger adults should opt for bigger, sturdier, more durable chairs.
Chairs built to hold more than one person are ideal for family camping situations where space is limited. It is particularly important that the chairs are small and portable for travelling long distances on foot to camping sites.
Pick a seat design
Camping chairs typically come with either foam or nylon seats. Both foam and nylon have pros and cons that consumers should consider. Buyers should also pay attention to the sewing construction, as material with poor coverage over the chair's frame might rip sooner.
Nylon
Nylon is a comfortable seat material that is thin and sleek. It is durable and water resistant, which means that a seat made of nylon works well in wet climates.
Foam
Some camping seats are made of foam covered with material. Foam-seated camping chairs work well when users need extra support or when the chair lacks legs. Foldout chairs without legs can rest up against trees or on flat surfaces, providing cushioning comfort when in nature.
Consider different chair styles
Shoppers should choose chair designs suited to the outdoor activities they do most. Taking into consideration the build and design of a chair can help buyers predict which style works best for their needs.
Camping stools
Most often made of wood, steel, or plastic, most camping stools can hold large weight loads and range in height. Camping stools typically come with canvas or rip-stop nylon seats, although certain designs have padding for extra comfort. Some have tripod-style legs, while other legs form an "X" shape.
Traditional chairs
Traditional camping chairs have a simplistic fold-up design. They typically fold in one easy movement, and the best are lightweight. Traditional chairs work for camping, beach outings, and visits to the park, as they are easy to carry but may not fold up neatly or compactly. Some minimal chairs do not have legs and simply fold out into a reclined, padded sitting space, great for benches and bleachers.
High-quality chairs
Made from superior materials and packed with features, high-quality chairs are luxurious and work well for campers who need extra support. They typically have armrests, strong-built backs, and pockets for storage. High-quality camping chairs are often more expensive and bulkier than minimal chairs, but they last longer and are adaptable to many different camping environments.
Choosing chair features
Certain features are highly beneficial when camping or enjoying other types of outdoor recreation. If shoppers are interested in finding a camping chair with extra comfort, versatility, and protection, they should look for options with the following features:
Armrests
Cup holders
Built-in or detached footrests or stools
Built-in headrests or head pads
Canopies
Wheels
Built-in shoulder or backpack straps for easy carrying
Storage
Some high-quality camping chairs offer storage in side pockets as well as built into compartments under the seats. There are also camping chairs with foldout tables that extend from the arms and those that sit on rockers instead of legs.
How to buy camping chairs on eBay
When you know which camping chair style fits your needs, you can find new and used options from authorised sellers on eBay. Search a broad keyword, such as "camping chairs", or look for a specific brand and model, such as "OZtrail Monarch footrest chair". Narrowing the results by the item's condition, price, and location gives you a list of options that is more precise, so you can find exactly the camping chairs that you need. Read the item description carefully to check if any accessories, such as a storage bag, come with the chair.