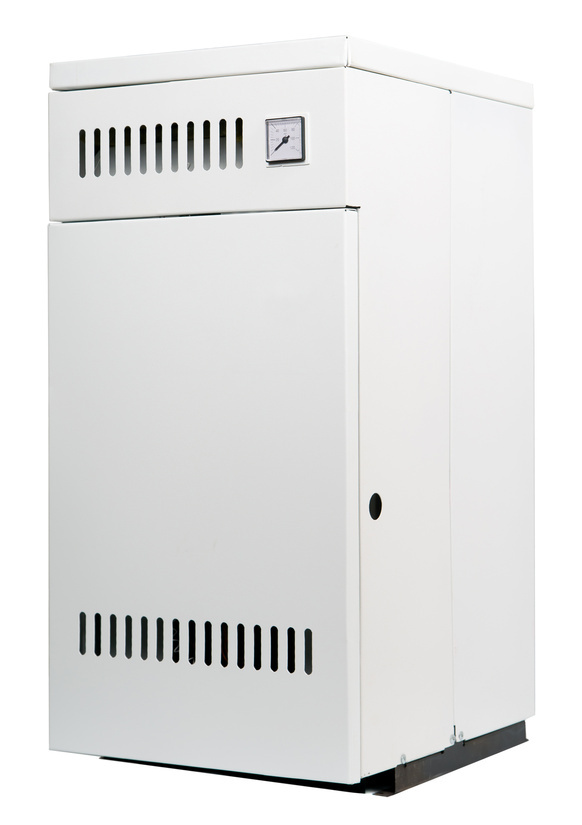 Domestic gas heaters come in all shapes and sizes and are designed for specific purposes. Some are portable and ideal for heating an outbuilding or a garage. Others are fitted inside the home to compliment - or to take the place of - a central heating system. Some are used outdoors to create warmth on a chilly evening. As well as being manufactured for specific reasons, gas heaters are sized differently. This means that their power consumptions differ from model to model. Higher rated ones will be able to heat larger rooms, but they usually use more gas as a result. Then there are differing technologies to consider. To choose the right gas heater, shoppers should consider how and when the device will be used. Then they will need to select the right type of heater and the best technology for their particular application. Once those elements have been decided, it is a question of finding one with the right sort of power rating.
Types of Gas Heater
Gas heaters tend to fall into three main categories - domestic, portable and external.
Domestic Gas Heaters
Many types of gas heaters, sometimes referred to as furnaces, are designed to be connected to the main gas supply within a home. This type of gas heater will usually be bolted to the wall and require a flue that can take noxious gasses away from the interior of the home. All gas heaters create these gasses and it is unsafe if they build up due to any blockages. Permanently fitted domestic gas heaters should always be fitted by a professional engineer.
Portable Gas Heaters
Temporary or portable gas heaters are ideal for warming a workshop or a garage. They usually run on bottled gas, rather than a natural gas line. These heaters can be wheeled into position, wherever they are needed. Usually without flues, these gas heaters need to be positioned in well ventilated areas so that they remain safe.
External Gas Heaters
Sometimes called patio heaters or mushroom heaters because of their shape, external heaters commonly burn gas above head height or have some protective grille in front of the flame. The heat is then radiated outwards and downwards by reflectors. They usually run on liquid petroleum gas (LPG), butane or propane. These heaters are not for internal use and should not be used underneath an awning or tree which might catch fire.
Gas Heater Technology
Conventional gas heaters simply use the combustion of gas to create heat in a room. Much of the heat will exit via the flue before cooling and condensing. In domestic situations this is a problem with gas fires which are designed to appear like real coal or wood fires. However, if this is for a visual effect in support of a central heating system, it usually does not matter.
Domestic condensing gas heaters, on the other hand, capture unused heat even after the gas has been burned. In order to do this, they utilise twin heat exchangers. One is for the primary heat exchange and the other is designed to handle the noxious output. They are therefore usually more efficient than conventional heaters in most homes.
Portable and external gas heaters tend to use similar technologies and simply radiate heat into a room. However, many have self ignition systems when they are turned on, which makes them easier to get going and safer to use.
Gas Heater Power Ratings
In Australia, the amount of energy that a gas heater is rated to is usually measured in joules. For large gas heaters, it is also possible to see them rated with megajoules, or MJ. This input power rating must be listed on all devices. When it comes to external and portable gas heaters, the LPG cylinder or butane bottle size will be specified and this is the best way to gauge how powerful they are.
Buying a Gas Heater on eBay
Shoppers can find plenty of choice of gas heaters on eBay. For domestic heaters, it is a good idea to search in the 'Furnaces & Heaters' category. There is another category which is devoted to portable gas heaters, although it is possible to find domestic ones in both sections. External gas heaters can usually be found in the 'Outdoor Living' section of eBay. Before buying from an eBay seller, make sure that shipping costs are considered, because gas heaters are bulky items to send.
Conclusion
Consider safety first when buying a gas heater. Make sure the heater is suited to the environment where it will be used and that sufficient airflow, or a flue route, is allowed for. Secondly, make sure that the gas heater has the right power rating to heat the space and won't be too small. Lastly, consider the installation costs for a permanent heater or how much replacement cylinders will be for portable ones.