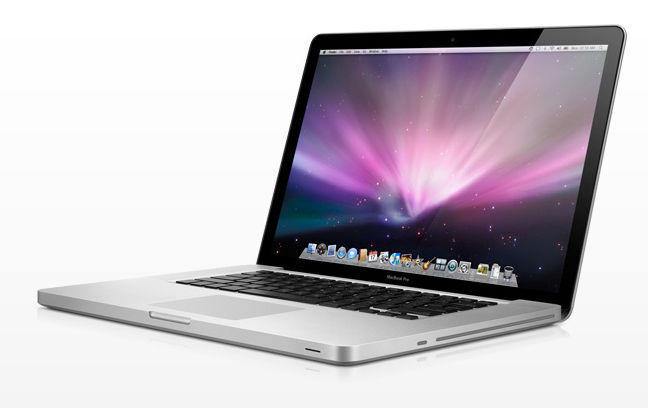 Some people simply like the look and feel of a MacBook Pro. Others have done extensive research and decided it simply outshines competing Apple computers and PCs. Regardless, it's important that they realise that not all MacBook Pros are created equally. An individual needs to consider their needs and the features of different MacBook pro models to find the right one for them.
MacBook Pro Display
The most basic difference between MacBook Pro models lies in whether they have a retina display. The high-density display of the Retina models provides a visual experience that's second to none. At average viewing distances, it's impossible to see individual pixels on the screen.
The basic MacBook Pro comes with a 33.7 cm display, while the basic MacBook Pro with Retina display has the same dimensions. For those who like larger screens, only the Retina models come with 39.1 cm displays. The larger MacBook Pro is 2,880 by 1,800 pixels, which is only slightly better than the basic Retina display of 2,560 by 1,600 pixels.
The basic MacBook Pro, on the other hand, only has 1,280 by 800 pixels. Regardless, all of the MacBook Pro models dwarf the 1,366 by 768 pixel display of the MacBook Air.
Battery Life
How long a MacBook Pro can go between charges is also a major consideration for many individuals. Although battery life can vary depending upon how a computer is being used, all of the Pro models are impressive relative to other electronics. The basic MacBook Pro, for instance, can run up to 7 hours before needing to be plugged back in.
The smaller MacBook Pro with Retina display, however, can go a full 9 hours before needing a charge; even when watching iTunes movies. The 39.1 cm MacBook Pro has a slightly lower battery life of 8 hours, but considering the other benefits the larger model provides, this disadvantage is negligible.
Storage Space and RAM
Traditionally, one of the biggest considerations when buying a laptop has been the amount of storage space it provides. Thanks to the low cost of external hard drives now, though, this isn't as important. There are still various reasons, however, as to why a person would opt for a larger initial hard drive.
Both of the Retina displays can handle up to 1TB of SSD flash storage, while the basic model comes in at 512GB SSD or up to 1TB or 5400-rpm hard drive.
When it comes to RAM, the smaller basic MacBook Pro comes with either 4 or 8GB of RAM, but its Retina display counterpart can have up to 16GB. The stock version of the larger Retina model, however, automatically comes with 16GB.
Mobility
Although all MacBook Pro models are easy to carry around thanks to the ready availability of carrying cases, there are still those who put a great deal of importance into the size and weight of laptops. For those looking for the lightest option in MacBook Pros, the smaller Retina model is the way to go. It comes in at a mere 1.8 centimetres thick, and at only 1.57 kilogrammes, it's hardly noticeable when travelling from place to place.
The 15-inch Retina display model is also 1.8 centimetres thick, but it weighs in at a whopping 2.02 kilogrammes. While this is still relatively lightweight when it comes to laptops, it's definitely heavier than the smaller Retina display model. The basic non-retina model, however, weighs even more at 2.04 kilogrammes, and this is easily explainable considering the fact that it's 2.41 centimetres thick.
Affordability
Regardless of all of the bells and whistles some laptops provide, the purchase decision often comes down to price. The MacBook Pro base models starts in the mid $1,000 range, while the Retina display models are a bit more expensive. The smaller Retina model, for instance, starts out at around $1,660.
The 15-inch MacBook Pro Retina will cost about $1,000 more. For just a few hundred dollars above that base model, consumers can opt for the 512GB of flash storage with a Nvidia GeForce GT 750M graphics processor.
It's hard to find a Mac user that doesn't love their computer. Thanks to the MacBook Pro, this tradition has continued. While there are obvious differences between the models, there's no denying that each is a technological marvel.