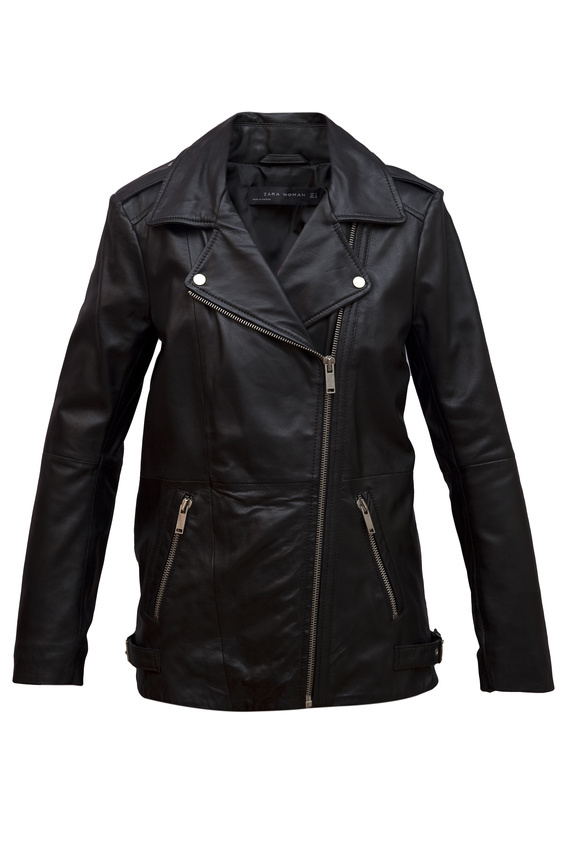 While a motorcycle jacket is made from a combination of plastics, carbon fibres and polymers, the primary material is leather. As such, it needs to be cleaned with a proper leather cleaner. Because motorcycle jackets get a lot of exposure to sun, wind and rain, they typically need to be cleaned more often and should be regularly protected. The more sun, wind, rain, sleet and snow that the owner is subjected to while wearing the jacket will determine how often it should be cleaned and protected.
Motorcycle Jacket Cleaners
Motorcycle jackets should be washed by hand and never put through a washing machine. Most leather materials will suffer damage from being soaked in water. The best way to go about cleaning a motorcycle jacket is to use a leather cleaner and conditioner. With these materials, an owner can wash the jacket in less than 20 minutes.
Types of Motorcycle Jacket Cleaners
There are a number of cleaners and conditioners for leather materials that work well on motorcycle jackets, such as:
Wonder Wheels Leather Clean and Feed
Armour All Leather Care
Halfords Leather Valet
Simoniz Protection Leather Treatment
Note: saddle soap is also a good, and a mostly cheaper option.
Types of Conditioners
Lexel 1014 leather conditioner
Glacier leather conditioner
Leather Nova conditioner
Leather Honey conditioner
Preparing Your Jacket for Cleaning
If a leather motorcycle jacket is soiled with mud and debris it will be difficult to clean with just a leather cleaner and damp cloth. In these cases it is best to prepare the jacket for cleaning by brushing it down. It is recommended that the brush has relatively soft bristles. A stiff brush may loosen the dirt more easily, but it could also damage the leather.
Washing Your Jacket
Washing the jacket involves using a leather cleaner or soapy water. A cheaper and more traditional option to leather cleaner is saddle soap.
What you will need
Warm water (Hot or boiling water can damage the leather)
Hanger
Fibre cloth
Leather Cleaner
Bucket or plastic bowl
The Steps
Hang the motorcycle jacket on a hanger in a well ventilated area, such as by an open window or outside.
Fill a bucket or plastic bowl with warm water and add the leather cleaner or soap. Check the back of the leather cleaner for instructions on how much to use.
Soak the fibre cloth in the water and then rinse out thoroughly. The cloth should be slightly more than damp, but not soaking.
Wipe the leather jacket down with the cloth. Don't be afraid to rub too hard, particularly at the jacket's seams. This is where dirt can become trapped, causing the stitching to rot.
Leave the leather motorcycle jacket to dry on the hanger. Leather jackets should always be allowed to air dry as opposed to using a dryer. The heat from a dryer could crack the leather. It should take the jacket between 30 minutes and one hour to dry.
Conditioning Your Jacket
Leather is a delicate material that tends to stiffen and sometimes crack when exposed to water or other elements over time. In order to keep it in good condition and prevent cracking and scuffing, it needs to be conditioned. Not only does conditioner keep the leather in good shape, it also adds a protective coat that shields the material from further damage.
What You Will Need
Hanger
Dry cloth
Conditioner
The Steps
Place the motorcycle jacket on a table or another hard, but clean surface.
Add some conditioner to a dry cloth and rub it onto the jacket. Check the instructions on the bottle to find out how much to use. Start on the back of the jacket and then move to the front panels, the arms and the collar. Owners should make sure to rub extra conditioner in around all of the seams.
Hang the coat on a hanger and let the conditioner soak in for at least 30 minutes before wearing it.
How to Buy Supplies on eBay
eBay has a wide selection of materials to help customers clean a motorcycle jacket, including leather cleaners and conditioners. In order to find these materials, conduct a search for the term 'leather cleaner and conditioner' on any eBay page. From there, buyers can scroll through the available items in order to choose the right materials. Be sure to check the seller's ratings and return policies before purchasing. Buyers can also shop for other motorcycle accessories, such as weatherproof motorcycle jackets, on eBay.