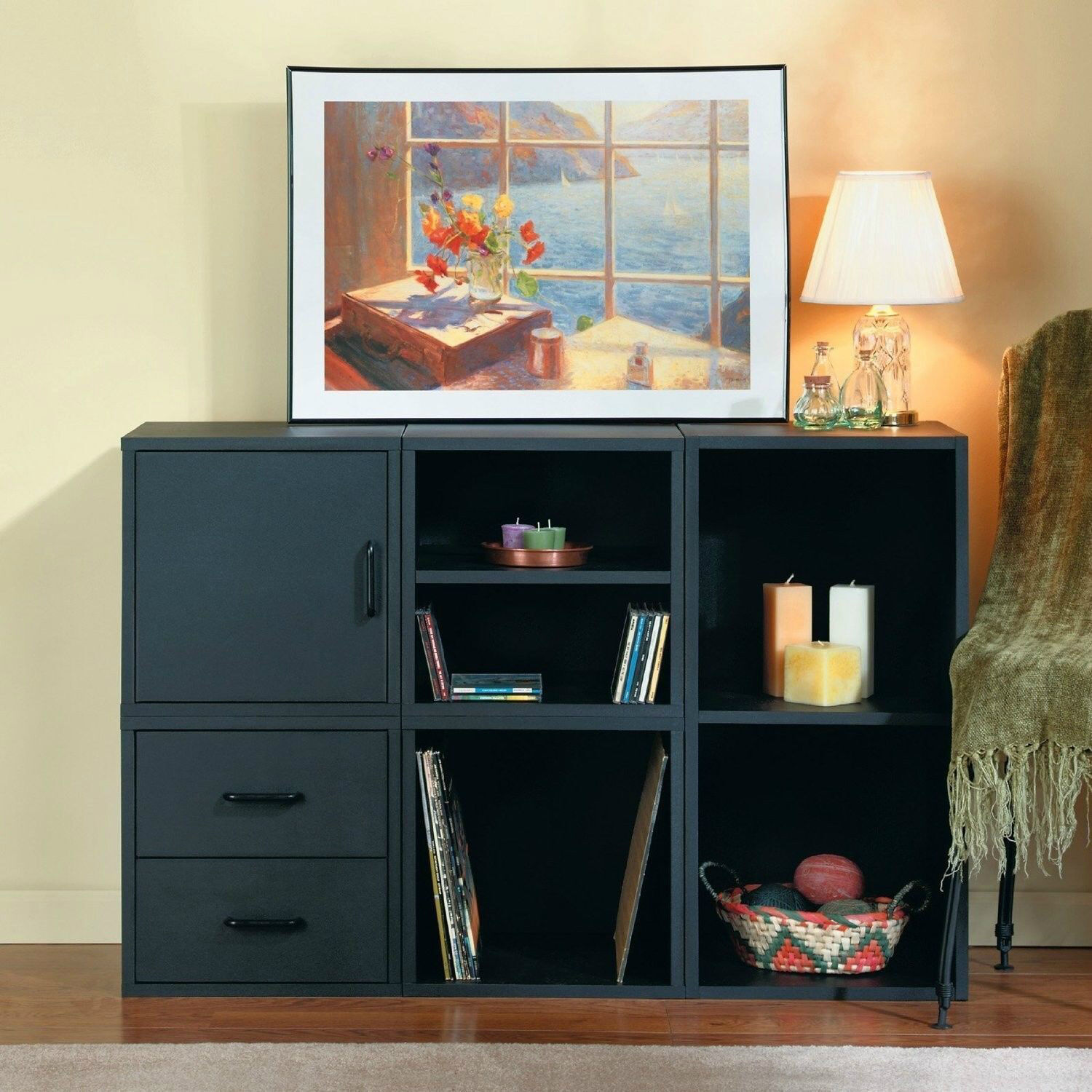 Modular storage systems provide an efficient and practical way to sort, store, and organise the contents of one's home, workspace, or garage. Modular storage units are generally constructed with a standard set of dimensions, as well as interchangeable parts that are simple to use, assemble, and repair. In this way, these storage systems can easily be adjusted, rearranged, or repositioned into multiple configurations. While creating a modular storage system involves some planning and preparation, these innovative home organisation tools are designed to offer visually appealing storage solutions that can be conveniently customised to suit personal preferences and specific space requirements.
Creating a Modular Storage System
When it comes to creating your own modular storage system, there are several key steps to keep in mind.
Getting Started
Two of the most important questions to ask before building or buying a modular storage system are: "How much space is available?" and "How much space is needed?"
As a rule of thumb, use a measuring tape to determine the exact amount of space there is to work with. Because modular storage systems can be arranged to maximise vertical and horizontal space, measurements should therefore include length, width, and height. It is also advisable to record these figures in a secure and easy to access location so that they can be referenced throughout the planning, purchasing, and set up phases.
To establish how much storage space is needed, take stock of the type and quantity of items that need storing. Furthermore, make a realistic assessment of any current storage problems or limitations within the home. Finally, set goals for creating and installing a modular storage system.
The Basics
Modular storage units come in a wide range of sizes, shapes, and colours.
Size
The overall size of these systems depends on their function and how much built-in storage space already exists in the home. In apartments with little to no storage, modular units that maximise vertical space are optimal. Additional storage can be created by placing wicker baskets and other decorative boxes on top of the modular system. Parents with small children may opt for an extremely wide, low-rise modular system of cupboards and shelves to make toys more accessible for the whole family.
Shape
While many modular storage systems are set up in graduated tiers or geometric patterns, stacking shelves with irregular shapes can give the room a more modern look and feel.
Colour
When it comes to choosing the colour of your modular storage system, personal preference and the surrounding décor are important considerations to keep in mind. Whereas storage units with a monochrome or wood finish compliment traditionally styled homes, contemporary dwellings decorated in bold or rich colours (red, purple, turquoise) may want to add a bit of contrast with modular systems in industrial gray, black, or white. To enhance the visual appeal in rooms with white walls, curtains, and furnishings, create a multicoloured modular unit in blue and green, or pink and silver.
Selecting a Location
When it comes to deciding where to put a modular storage system, it is worth considering: How accessible do these items need to be? For example, if tools, sporting equipment, holiday decorations, and seasonal clothing articles are only used occasionally, modular storage units can be set up in the garage or attic. On the other hand, modular systems containing items that are used more frequently, such as art supplies, linens, or laundry detergent, should be stored in a more central location like a rec room, craft corner, or utility closet.
Presentation
The aesthetic appearance of your modular storage system depends on individual usage requirements and the function it is intended to serve. Here are three design concepts to think about.
Out in the Open
Open concept modular units in living or dining rooms are ideal for displaying, rather than storing, unique or sentimental items like artwork, collectors' items, family photos, and travel souvenirs.
Behind Closed Doors
Modular storage systems with doors and drawers that open and close conceal clutter and make it easy to access long and short-term storage. These versatile and multipurpose units are suitable for bedrooms, workshops, and home offices.
Mix and Match
Combination modular systems can be tailored to display and disguise items within the same unit. In the family room for example, position six open concept shelves featuring books or flowers above three, closed door cupboards containing board games, instruction manuals, electronics, and spare blankets.
Build it or Buy it?
When purchasing or custom ordering modular storage systems from retailers or independent craftspeople, inquire about available options and accessories, such as clothing rails and built-in drawer dividers. The do-it-yourself option is most suited to those with the skills, experience, and workspace for such an undertaking.