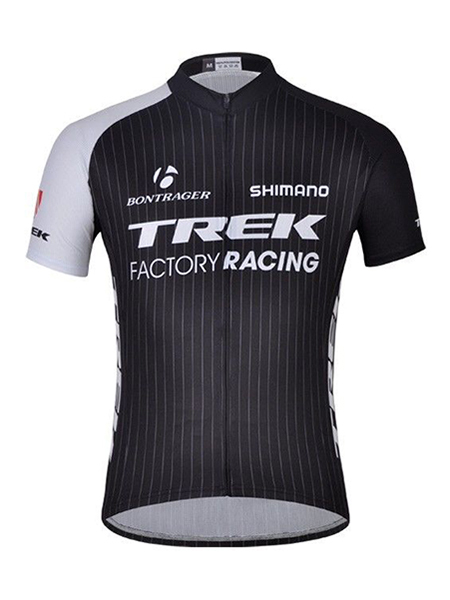 For a cyclist, the second most important piece of equipment is the cycling jersey. They provide protection from the weather, enhance visibility for street cycling, and safety features for any unexpected accidents. Many retail stores online offer a variety of jerseys to satisfy the needs and tastes of cyclists. Yet, designing a custom cycling jersey can be a fun experience that ends with a quality product meeting the needs of the individual cyclist. Fabric choice, jersey features, and graphics are important issues to be decided for customisation.
Fully Custom vs. Semi-Custom
Cycling Jersey manufactures offer three choices for cycling jerseys. The manufacturer completely finishes premade jerseys by the manufacturer at the time of purchase. The buyer chooses from pre-set options that include several choices of colours and sizes in a certain style. Semi-custom jerseys are available in designated colours, fabric types and styles. However, the manufacturer allows the consumer to add the finishing touches such as additional graphics, sleeve styles or lengths, and specialised stitching or other finishing touches.
People design fully custom jerseys from the ground up. The buyer can buy a pattern and fabric to stitch it themselves or the can choose customisation options from the manufacturer and wait three to eight weeks to receive their completed jersey. The fully custom option is often the more expensive choice, but is for a designer that does not have the time or the knowledge to sewn their own.
Fabric Choice
Custom cycling jersey designers have several fabric options available to them, each offering unique benefits. For example, there are synthetic or natural choices that can bear up under differing weather conditions.
Fabric

Type

Description

Polyester

Synthetic

Popular choice

Mould and mildew resistant

Durable

Maintains shape

Nylon

Synthetic

Protective in all weather

Lightweight

Hard to clean

Inexpensive

Natural

Traps body heat

UV resistant

Good for sensitive skin

Bio-ceramic

Natural

Stimulates blood flow

Soft

Durable

Expensive
Synthetic fabrics are generally popular for the lack of expense and the ability to wear them in warmer temperatures. People choose them mostly for spring and summer wear especially for racing or long distances. Natural fabrics are best for individuals cycling in the cooler months.
Jersey Features
A full cycling jersey includes several items of clothing put together with the individual cyclist needs in mind. A cycling jersey includes bicycle shorts or pants and a shirt, but can also entail leg warmers, arm warmers, compression shorts or pants, and padded shorts or pants. These options often depend on the weather and climate they in which people wear them. Each piece can be individually customised or can be designed together to match as a full jersey. One-piece jerseys are also available and people often wear them for racing.
Graphics
Graphics add a personal touch to all sports jerseys and are an opportunity for a cyclist to make a personal statement. People can add graphics from hand drawn designs uploaded for screen printing, sewn or embroidered, or designed into the fabric used to make the cycling jersey. For example, world racing teams often have the fabric of their jerseys reflect their countries flag. If a cyclist has commercial sponsors it is traditional to include their logo in the custom jersey graphics design. A cyclist can create their own graphics design at home using a screen printing kit or an iron on transfer kit.
How to Buy a Custom Cycling Jersey on eBay
You can buy a customised cycling jersey or a make your own custom cycling jersey from sellers on eBay by entering 'cycling jersey' in the search bar at the top of any page and the selecting the custom option. If you would like to sew your own cycling jersey, you can search for a variety of fabric types, patterns and screen printing kits to add your own personal flair. Some sellers offer bulk buying discounts for fabric and kits if you plan to make team jerseys or multiple jerseys for yourself.