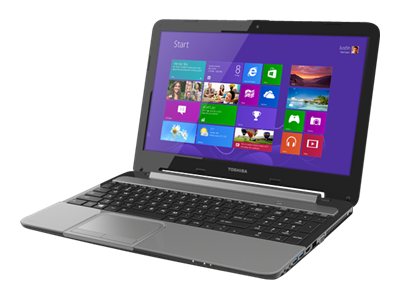 Notebooks are a recent trend in the computing world. They are lighter, thinner versions of laptops and offer the user great advantages such as ease of use and portability. The first versions of notebooks were clunky and slow, but more recent notebooks are sleek in design and as fast as an average laptop. This guide will inform what makes a great deal for a notebook and how to find one on eBay.
Different Types of Notebooks
Before the buyer decides to purchase any notebook, it's important for them to understand what their computing needs are. This way they can research which notebook is perfect for their needs and therefore get a very good deal. A deal could be different for each user, from getting a second hand notebook in good condition, to a brand new gaming notebook at a reduced price. Before deciding what will make a good deal on a notebook the buyer should read up on the different types of notebooks available on eBay:
| | |
| --- | --- |
| Ultra-portable | These will have screen sizes from 7inches-8inches; these will be very light and have a slim, sleek design. |
| Medium | A screen size between 8-11inches, this is an ideal sized notebook. |
| Large Notebook | This will be a maximum size of 12 inches, this is almost the size of a laptop. |
The buyer should consider some aspects such as their eyesight when selecting a notebook; the smaller screens may be difficult to see. A larger notebook might also be quite heavy for some users so it's important to check out the weight of the notebook. The smaller the notebook, the reduced amount of features there will be on the notebook, such as a webcam and CD drive capabilities.
Popular Brands of Notebooks
Whilst most computer brands will have a range of notebooks available, there are some who are leaders in their market of affordable notebooks. The following list breaks down some of the most popular notebooks to be found on eBay:
Asus : the popular range of Asus notebooks are appealing to a range of users from first time computer users to people who like to travel with their notebook.
Dell : Dell's range of entry level notebooks is ideal for users who are looking for a basic but good notebook that can perform a range of basic tasks.
HP: HP's notebooks can specialise for gamers or for business users, these will have extra graphics and longer life batteries.
What to Look for In a Notebook
When looking for a good deal in a notebook, the buyer needs to consider what specs they might want from their notebook.
Battery Life: Newer notebooks will advertise as having very long battery life but in reality this is a bit less when used without optimum conditions, and lower than most laptops.
Weight: A cumbersome notebook can quickly become a burden so the user should read the notebook's description carefully to see what the weight of the notebook will be.
Graphics: Notebooks will have smaller screens so therefore the graphics will be working at a much reduced rate compared to a larger laptop.
Connectivity: all notebooks should come equipped with wireless internet but older versions may have trouble connecting to the internet which could pose a problem for some users. It is best to check the age of the notebook to ensure that it can cope with fast internet connections.
Operating Systems: the type of operating system will be down to the buyer's preference and what they have used previously.
Tips for Finding Deals on Notebooks
To help the buyer find deals on notebooks on eBay, there are a few methods they can use. The first one is to research the types of notebooks that are currently coming out. If the buyer is willing to wait for an older model to become cheaper this is a good option. Second hand notebooks are also value for money, especially if the notebook has extra accessories and bundles.
How to Buy a Notebook on eBay
Once the buyer has figured out what sort of notebook they are interested in, the next step is to look for a good deal. eBay is the ideal place to find a deal on a laptop because of the range of the listings and deals available. The buyer should start on the eBay homepage and follow some of these steps:
· Enter a keyword such as 'notebook' to find a range of general listings.
· The buyer can choose to further refine their search by entering the brand of the notebook or the screen size they are after. The buyer can then select the Laptop, Notebooks category under electronics in order to further refine the search. By combining these two methods of searching on eBay, the buyer can maximise their results.
· From there, the buyer should look at individual listings to see what might interest them. It is advised that the buyer read over the description and even ask the seller about the notebook.
Conclusion
There are many different types of notebooks to be found on the internet, let alone on eBay. The buyer should look first on eBay for a great deal on a notebook. Looking for listings has never been easier and takes all of the stress out of looking for a new notebook, whether it is for gaming or working on the go.