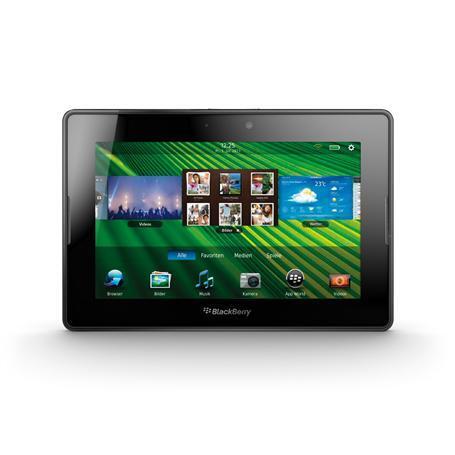 Tablets are a popular way to enjoy media, and there is a wide variety available. Small and easy to use, tablets are a great way to surf the web, play games and watch movies and TV shows. Tablets are available at many different budgets, and more affordable options can be found for those looking for a deal on a tablet. A wide variety of tablets can be found on eBay.
Features to Look for in a Tablet
There are a number of features which should be taken into consideration when looking to buy a tablet. Included features can offer additional functionality, and also have an impact on the overall price.
· The weight and overall size of the tablet is key. For those who are going to be travelling frequently with their tablet, thinner and lighter tablets are ideal.
· If the tablet is to be used around the home, however, then weight becomes less of an issue. Heavier and bulkier tablets may also be more affordable, as manufacturing processes involved in making ultra-portable tablets can drive up the price.
· The age of a tablet is a key factor. Older tablets can often offer comparable functionality to that of up to date models, at a reduced cost. For example, purchasing an older iteration of the iPad is a great way to save money.
· Alternatively, save money on accessories such as cases and peripherals by purchasing a bundle which includes these with the tablet.
Key Tablet Specifications
The capabilities of a tablet are indicated by some important specifications such as screen resolution, internet connectivity and built in storage.
| | |
| --- | --- |
| Screen | The screen on a tablet typically makes up much of the device's size. Larger screens can give users more room for using apps as well as a better media viewing experience, though can be less portable than smaller devices. Higher resolutions give a sharper image, though buyers can often save money by opting for a tablet with a lower resolution. |
| Storage | The storage indicates how much can be stored on the tablet, be it music, apps or video files. Versions of the same tablet are often produced which feature less built in memory for a lower price. Tablets which support external memory can have available space expanded with a memory card. |
| Internet Connectivity | Most tablets have the capability to connect to the internet with wifi . More advanced devices feature 3G or even 4G connections, which enable them to download data via a cellular network in the same way a mobile phone does. |
| Operating System | The operating system can be a key choice when making a tablet purchase. Different operating systems can have different interfaces, as well as offering separate application stores. Popular tablet operating systems include Apple, Android and Windows. |
| Battery Life | Battery life is also an important specification to consider. If the user plans to frequently travel with their tablet, a longer battery life will be useful. If the tablet is to be used around the house, battery life is less important. Simpler and more affordable tablets can sometimes have a longer battery life, due to the smaller power consumption of the hardware. |
Finding a Deal on a Tablet
There are a number of ways a buyer can find a deal on a tablet.
· Those looking to buy a tablet could consider purchasing a used or refurbished tablet. These can often be in very good condition, and cost less than a brand new tablet of the same model.
· Opting to purchase a tablet with the auction, rather than the buy it now, buying option may also give buyers the opportunity to buy a tablet for less money than otherwise.
· Deals on tablets and other items can be found in the eBay Deals section of the site.
How to Buy a Tablet on eBay
A wide range of tablets offering a variety of different features and specifications can be found on eBay.
· The full listing of available Tablets can be found in theiPads, Tablets, eReaders category, under Computers.
· Tablets can be arranged by categories such as operating system, condition and price.
· Important information about a tablet will often be clearly displayed in the item listing, making it easy to quickly see if an item has any specific requirements.
· Further information about an item can be viewed on the item page. This includes information about the seller, such as item reviews and feedback ratings, which help to ensure that a purchase can be made with confidence.
· It may be easier to find a specific tablet by using the eBay search function. Entering key words in the search bar returns relevant results from across the site, or from within a specified category.
· Don't forget to look out for any deals which may be available on tablets in the Computers section.
Conclusion
Tablets can offer a wide range of features, including cellular network connectivity enabling internet access on the go, a wide variety of apps and access to all kinds of media. A tablet can be found to suit the needs of any user, and devices are also available at a range of different price points. A range of tablets are available on eBay.