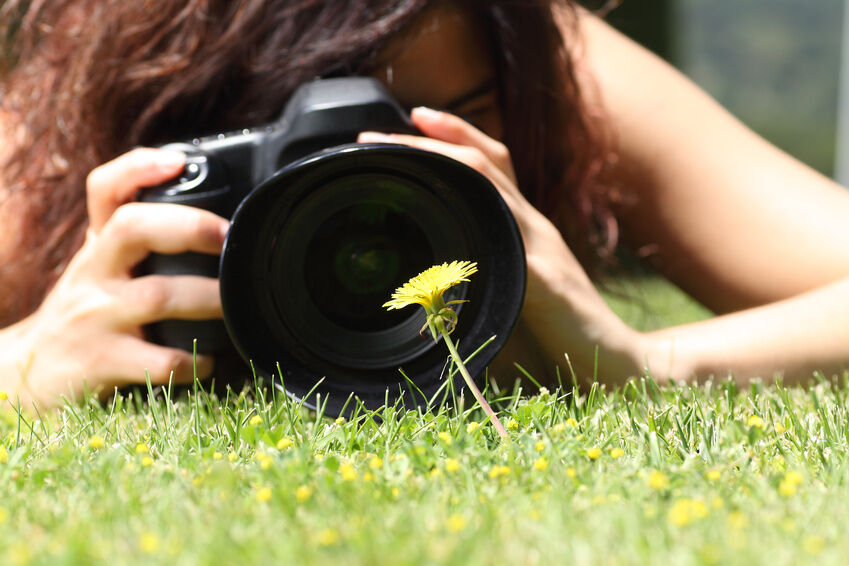 Getting up close and personal with a subject is a rewarding action for professional photographers and enthusiasts alike. Macro photography opens a new world of options for a photographer, as it allows him or her to obtain remarkable results right at home, thus eliminating the need to travel far in search of new subjects. By learning about the tools needed to start with macro photography and how to compose macro photos, a photographer can receive excellent results from the very beginning.
Equipment for macro photography
Macro photography generally requires working with special types of equipment that allow the camera lens to move very close to the subject for a magnified view. Many mirrorless and DSLR cameras contain a macro function, but the minimum focusing distance of the lens can be restrictive. Using a special macro lens and other macro accessories can offer enhanced results.
Macro lenses
Those who are serious about macro photography should opt for a macro lens that allows for a close focus to the subject without physically having to move in close. One of the most important factors to look for in a macro lens is the focal length. Common choices are 100mm and 200mm lenses, which allow the user to capture tiny details in an object. Macro lenses are available for a variety of major camera brands, including Canon, Nikon, and Sony.
Close-up lens filters
A close-up lens filter is a good solution for those who want some practice with macro photography before committing to an expensive macro lens for their camera. Users can attach a filter to the end of a regular lens to obtain the desired macro effects. Close-up lens filters are available in different strengths. The higher the strength, the more power the filter has to zoom in on a subject without losing focus.
Macro bellows
With the help of a macro bellow, photographers can extend the lens away from the sensor to move closer to the subject. As macro bellows are controllable, users can decide how close they should get in order to retain focus.
Extension tubes
With the help of an extension tube, a photographer can move a camera lens further away from the sensor, which results in a closer focus. One can use a single extension tube or join two together for better results with close-up photos. Just like close-up lens filters, extension tubes are a low cost and effective way to get started in macro photography.
Tips for composing macro photos
Composition is essential when creating macro photos. This type of photography allows a person to compose images in an eye-catching way. There is no distracting background in macro photography, so a photographer can incorporate fresh ideas and learn to work with different angles to create unique and interesting photos.
Choosing subjects
Choosing a subject in macro photography is different from other forms of photography, and allows the photographer to get creative. For example, when the subject is a pet, the photographer can focus on a specific part of the body, such as the eyes or paws. Shooting high or low and putting the subject in a contrasting environment are some ideas that can make a photo appear more interesting.
Working with focus
Most cameras can create macro photography with autofocus, but to get truly impressive results, it is important to learn how to operate a macro lens with manual focus. A tripod is a useful accessory for macro photography, as retaining the balance is essential for getting the subject in proper focus.
Understanding timing
To get good results with macro photography, photographers should be patient and take their time. Setting the scene may take more time than in other types of photography. A photographer should also consider weather conditions when shooting outside, as macro photography requires spending a generous amount of time on a single subject.
How to buy photo gear for macro photography on eBay
To get started in macro photography, shopping on eBay is one of the best places to look because of the large selection of products available. To find the exact type of gear you need, type the name of the product into the search bar of the website and refine the results according to your preferences. For example, if you are looking for a Canon macro lens, perform a specific search for this item to quickly find the lens you need. To save money on delivery fees, opt to purchase the photo gear from a local seller.