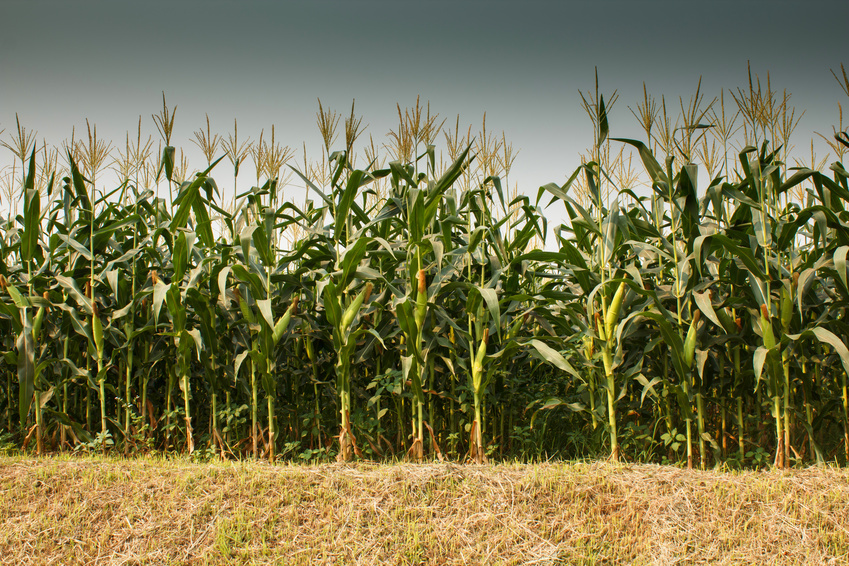 One of the joys of owning a home with a large yard or acreage is being able to plant and harvest your own vegetables. While growing flowers and ornamental plants doesn't necessarily require lots of space, growing vegetables usually does. One of the most popular vegetables to grow is sweet corn. Ears of sweet corn picked fresh from your own garden are sweeter and juicier than the corn available at the supermarket. Plus, when you grow your own food you can be certain what you're feeding yourself and your family is organic and not genetically modified. Corn plants are hearty, but to thrive they must be planted and grown in the right conditions and at the right time of year.
When and How Should Sweet Corn be Planted?
In Australia, the best months to plant sweet corn are January and February and August through December. Corn should be planted in an area that receives full sun and preferably is shielded from strong winds. When growing corn from seeds, they should be sown in the garden about three times deeper than the seed's diameter. The ideal soil temperature for planting corn seeds is between 16 and 35 degrees Celsius.
When planting corn from seedlings that are starting out their growth span in a pot, it is acceptable to shield the newly erupting seeds from the sun's harsh rays until they become well established. Simply shade them during the most intense part of the day.
Seeds and seedlings should be planted about 30 cm apart in the garden to give mature plants plenty of room to grow. Corn is compatible with many other garden vegetables, and many gardeners opt to grow corn in the same bed as other vegetable plants. Some plants actually enhance the performance of the corn plant. For example, sunflowers increase yield and protect against army worms, and peas and beans add nitrogen to the soil, which bolsters corn plant growth and reduces the need to add soil additives. Corn plants do best with minimal watering, so companion plants should not require frequent watering.
One vegetable plant not compatible with corn is tomatoes. Tomatoes and corn both attract the same devastating pest: the tomato fruit worm/corn ear worm, so never plant the two together.
How to Care for and Harvest Sweet Corn
When they are planted at the right time of year, corn plants are relatively hearty. Plants (especially developing plants) should be watered about 25 mm per week if rainfall is not sufficient. As the plant is growing, use a hoe to remove weeds and stir the surface soil around the base of the plant, taking care not to disturb the roots. Once the corn stalks reach about half a meter, they do not need to be cultivated. Instead, apply a generous layer of mulch. Check sweet corn plants regularly for insects or evidence of insect infestation. Corn plants are susceptible to bugs like grubs and ants, but corn ear worms are by far the most damaging sweet corn pest. They resemble caterpillars, feed on the sweet kernels, and inflict most of their damage to early-season corn. Pesticides are available to fight these bugs, but some gardeners who have a small number of corn plants prefer to use tweezers to manually remove the worms from the immature ears as they grow.
Besides keeping an eye out for insects, also make sure that corn is pollinating effectively. If corn plants appear to not be pollinating, they can be manually pollinated. Simply grab the pollen from the tassells atop the plants and sprinkle the powder onto the corn-silk threads.
Once the corn is mature, it is finally harvest time! Corn ripens about three weeks after the corn plant sprouts fringe on the top of the stalk. When the silk has turned brown, and when a pierced kernel emits a white substance, you'll know it is ripe. During a cool part of the day (morning or early evening) gently twist the corn cob toward the ground to break the stalk.
Finally, to enjoy the best flavor, eat sweet corn as soon after harvesting as possible. Growing corn requires a bit of work, but the end result is deliciously worth the effort.