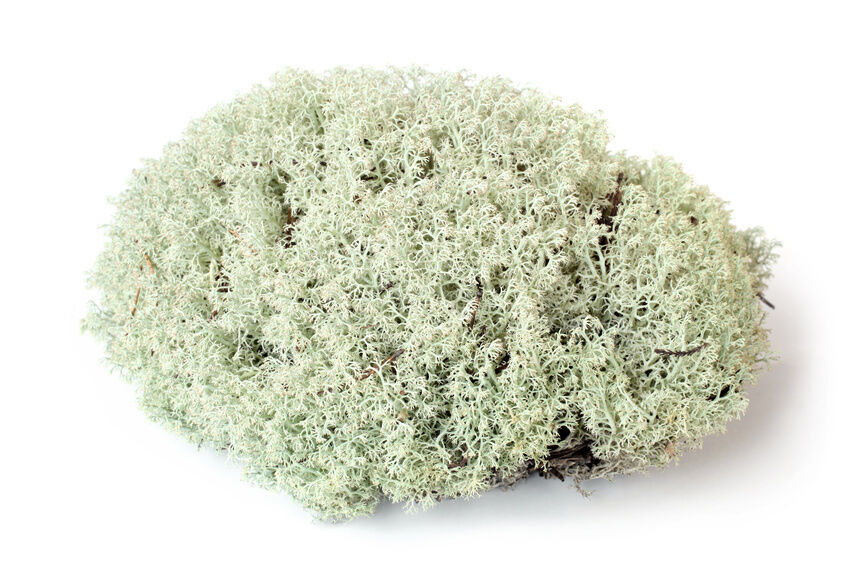 Reindeer moss is a low-maintenance plant as long as it is grown in the right environment. Although reindeer moss originated in northern countries, where reindeer and caribou like to feast on it during the cold winter months, it can be grown in Australia as long as it is placed in the right spot in the garden.
Grow Reindeer Moss in a Cool, Shady Place
Like most lichens, reindeer moss grows best in cool, shady places. Ideally, the place where it grows should be in shadow for most or even all of the day. Gardeners who want to plant reindeer moss should choose the shadiest spot they can find. If there is no suitable location available, they can erect shades to block sunlight. Planting quick-growing shrubs to provide shade is another good way to create a suitable site.
Grow Reindeer Moss on Rocks
Reindeer moss grows best on rocks, so building a rockery in a shady part of the garden is a good way to get this lichen to thrive. It can also grow on sandy soil, although gardeners attempting to grow moss in soil might struggle to protect it from competition by other species like grasses, as reindeer moss grows much more slowly than most other plants. The shady side of a tree is another possible site for growing reindeer moss; as the moss draws very few nutrients from its host, it should not cause significant damage to the tree.
Water Reindeer Moss Regularly During Dry Periods
In places where reindeer moss grows naturally, it is usually able to store enough water to sustain itself during droughts; however, Australian gardeners who introduce reindeer moss into their gardens might find that they need to water it during dry periods. Watering is particularly important if the reindeer moss is exposed to sunlight, if the weather is particularly hot or if the humidity is very low, as these conditions can cause it to dry out. Gardeners can water reindeer moss by misting it gently with a spray bottle until the moss feels damp.
Give Reindeer Moss Good Quality Air
As a lichen, reindeer moss has no roots; therefore, it has to get all the nutrients it needs from the air. It's important to keep reindeer moss away from sources of air pollution, such as busy roads. Gardeners should also avoid barbecuing, burning junk, or doing anything else to reduce the air quality close to the growing moss.
Keep Animals Away From Reindeer Moss
Many herbivores love to eat reindeer moss. As it is such a slow-growing species, it can take a long time to recover from the damage caused by even just a quick nibble. Building a fence is a good way to keep foraging animals away from the moss.
Conclusion
Finding the right spot for growing reindeer moss can be a challenge for the Australian gardener; however, once the moss has become established in a shady spot, it can continue to grow for many years.