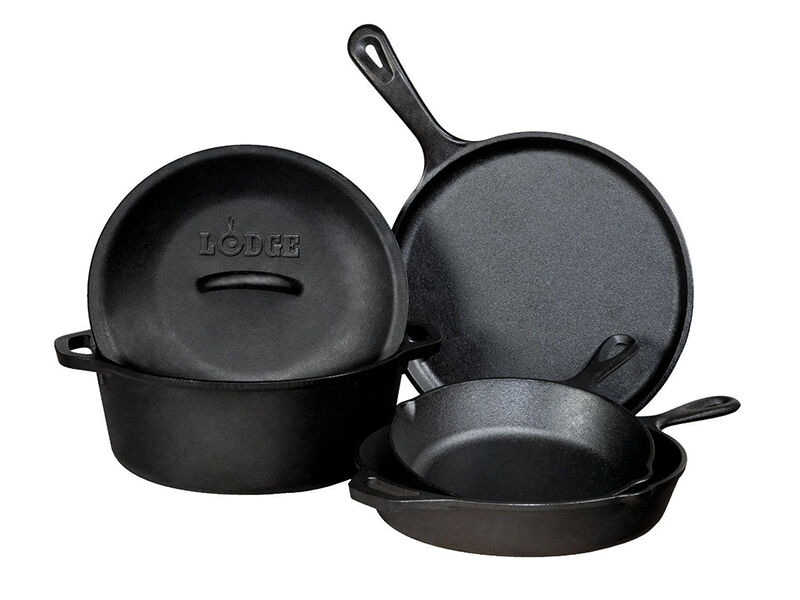 A lot of people hand down cast iron cookware from generation to generation in a family. A major benefit to this type of cookware is that it can withstand exposure to high heat for a long period. It holds heat well and outlives most human lives in durability. Cast iron is heavy and comes in several types including cauldrons, flat griddles, and skillets. Users of cast iron skillets must understand what to look for when purchasing items for their home kitchens or cast iron collections.
Look for Letter and Number Stamping
Some cast iron cookware makers have a signature stamp identifying them as the creator. Others simply have a number and letter on them, while a few items have no markings at all. It is important to learn how to identify the markings. Items that are not marked with a manufacturer name on them have numbers with the most common combination being the number three and the letter A.
Manufacturers of vintage cast iron cookware during the 1930s implemented a system using numbers for different sizes of pans by diameter. The dimensions were not standard in the way that all manufacturers had their own system. Pattern letters became a more standardised way of identifying genuine cast iron by manufacturer and size. Additionally, manufacturers also opted to use only a number.
It is important to look for stamping that resembles time with a base number, colon, and two additional numbers following the colon. Some are in a diamond shaped and use raised lettering techniques or indented/hammered techniques to identify them.
Cast Iron Manufacturers' Marks
It may benefit cast iron cookware enthusiasts to learn a bit about the marks of certain brands to better help them determine the manufacturer. For instance, Griswold Manufacturing marked its cast iron cookware with "ERIE" until the late 1900s when it changed its logo to "GRISWOLD". Similarly, the Birmingham Stove & Range Co. produced corn bread skillets marked with "6CBS" or "8CBS", including a patent pending mark.
Identify Unmarked Cast Iron Pieces
Many cast iron cookware manufacturers were known by product line or model name only, making the identification process a challenge. People can use this cookware on an open flame as chuck wagon cookware or campfire cookware. Cast iron withstands temperatures of 426 degrees Celsius and higher, making it ideal for use outdoors.
Before brand identification became important, people identified manufacturers solely by craftsmanship. Many of these antique or vintage pieces available today are a challenge to identify but collectors who are adamant may find some great options.
When choosing a manufacturer's products, cooks and collectors should consider how the cookware is used. Some manufacturers excel at designing products used for specific purposes.
How to Buy Cast Iron Cookware on eBay
As you understand what to look for when buying cast iron cookware on eBay, it is also important to understand how to search for the items. Simply input the words cast iron cookware, cast iron skillet, cast iron cauldron or similar into any page on eBay. Authorised sellers offer new, used, and family heirloom cast iron items. You are sure to find the depth, shape, and size of cast iron cookware by using the keywords suggested for a more specific search.