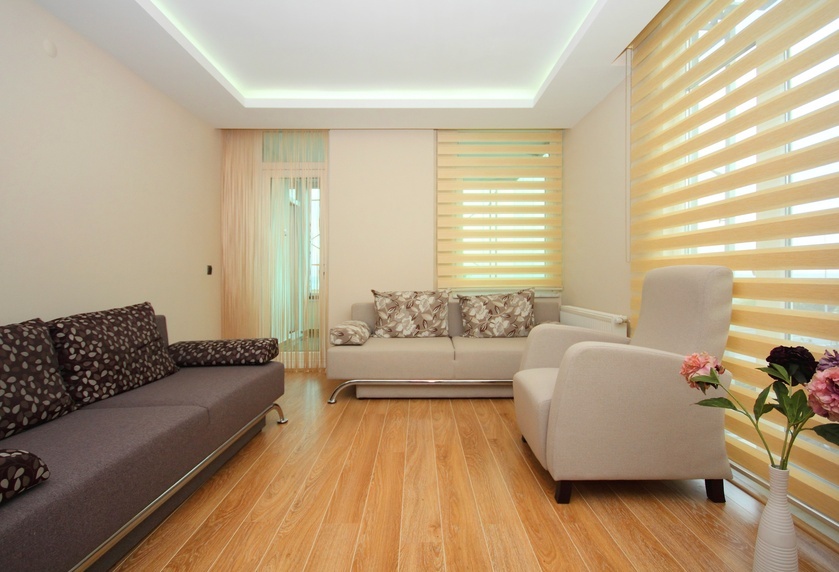 Whether old shades have gotten dingy, started to fall apart, or your home's style simply needs a makeover, roller blinds are a great option. Roller blinds are one of the best window treatments for a home because they are attractive, affordable, and easy to use and replace. They also do the double duty of rolling up to let the most amount of light into a room and also rolling down to shut the most light out, as well as minimising incoming heat.
Roller blinds make a versatile decorating choice as well because they can be paired up with curtains or drapes in order to make them more attractive. They are easy to make with a few simple tools. Learn how to make roller blinds for a custom DIY option using the following guide:
Buy a Roller Blind Kit
Roller kits can be bought from a hardware store or through eBay. They usually include a tube, brackets and a chain system, but make sure to get the right measurement for the window to be covered.
Measure Out Fabric
With measuring tape, measure the entire length of the window where the blinds will be placed. This should be measured exactly between both inner walls. Deduct 5 cm from this measurement because the blinds should have a little wiggle room so they do not scrape the walls. Measure the length from the top of the window inlet to the base of the window and add 400 mm to that measurement. Purchase the material in that size or cut it to size with a cutting blade or scissors.
Attach Blind to Roller
Lay the material flat. Use double-sided tape to make four strips running the full length of the roller blind tube, two on one side and two on the other. Put the roller tube at the very top of the blind and give it a firm press all the way along. Use masking tape across the top of the material and the roller to secure the attachment.
Roll Up the Blind
Now roll the blind around the tube, making sure it rolls up in a straight line. In order to make the bottom of the curtain, make a crease in the blind just above the bottom edge and use the double-sided tape to fold it back and secure it to the back of the blind. Use a long rod or some kind of weighting device to slip into this flap to ensure that the blind is weighted down.
Install Brackets
The blind is now complete, and all that is left is to take the brackets from the kit and install them into the ceiling with screws. Slip the blind into the brackets and the blind will be in place. Test it out by pulling gently to lower it and then pulling again to raise it.