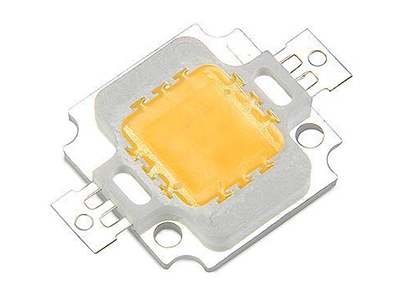 Floodlights have many purposes. They are often used to illuminate dimly-lit paths, large properties, swimming pools and porch areas. Sports fields use extra large floodlights to allow players to extend playing time into the evening. With so many purposes, manufacturers make floodlights in a variety of shapes, sizes and power options. A do-it-yourself floodlight can duplicate an existing shape or it can be custom designed. The sky is the limit, with the condition that all of the components are integrated properly.
LED lights are used for this project for several reasons. Very little heat is emitted from this lighting option, which results in a safer, longer-lasting and more energy efficient floodlight. Additionally, the cost is lower and the use of LED light strips make this an easy project to complete.
Supplies Needed to Make a Floodlight
LED light strips come in a variety of colours, lengths, volts and types. For example, there are LED strips that are waterproof, and made for the outdoors. They also come in flexible or hard LED light strip bars for different applications. LED strip kits are also available and include control units, but they are primarily used for lighting cabinet interiors and similar situations. Light strips don't include power units so a separate power supply, solar cells or batteries will need to be purchased.
The base of this floodlight will be a rectangular board of approximately 61 centimetres x 92 centimetres. Plywood is recommended, but any wood that can be easily cut to size will work. If a professional-looking floodlight is desired, then a higher quality piece of wood or base can be used, or the plywood can be painted or varnished to produce a more finished appearance.
The main parts to this project are the light strips and the rectangular board. Super glue and a drill are the other necessary components. Super strength super glue will tack down the lights permanently and the drill will be used to create one small hole.
Steps to Make a Floodlight
Step 1: Determining the Size of the Base
The size of the floodlight should be determined by its projected use. The standard size of 61 centimetres x 92 centimetres is the best starting point if there is uncertainty.
If it will be used to illuminate trees or holiday displays, the size can be determined by personal preference. If it will be used in a permanent location, measurements of the area are crucial. The base should be a few centimetres smaller on all sides to ensure a successful installation.
Step 2: Preparing the Floodlight Base
Once the size is determined, the wood can be purchased or cut to the desired dimensions. This is the best time to paint or varnish. The base should be completely dry before going on to the next step.
Step 3: Measuring the Light Strips
For best illumination, the light strips will need to completely cover the base. If they were not purchased in the correct length, they can be cut to fit, which is another benefit of using light strips.
Step 4: Attaching the Light Strips
It is important to note that the wire that extends from each light strip must be long enough to reach the control unit, unless batteries or solar cells are used. Once placed on the base, the LED light strips are super glued the entire length of eac light strip. The super glue must be completely dry before the floodlight can be finished.
Step 5: Hiding the Wires
A hole about 1.5 centimetres must be drilled through the base, to pull through and hide the wiring.
Step 6: Attaching the LED Wires
Each LED light strip wire can then be attached to the selected power supply, as discussed above. Once attached, the LED floodlight will be ready to use.
Finding Floodlight Parts and Supplies on eBay
Making a floodlight is a project that can be accomplished without an excessive amount of steps or supplies. Once the first floodlight is made, the process can be customised to produce more, if desired.
Shopping for components for this project is best started in the Home & Garden category. This will help locate most of the supplies quickly. The subcategory, Lighting, Fans, is where a complete and varied selection of LED strip lights can be found.
Shoppers buying on eBay are always encouraged to check seller's ratings and reviews before making a purchase. The most reputable sellers will have the best reviews. For the most accurate price comparisons, shipping details should be reviewed. Some sellers include shipping in their prices and others do not. There are deals and auctions that can result in purchasing floodlight parts and supplies at prices far below standard retail prices.