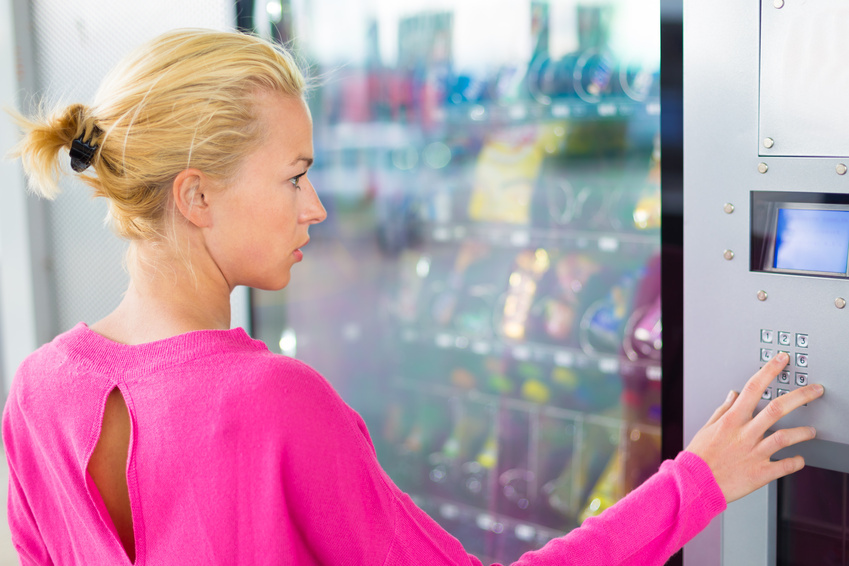 Owning a vending machine business can be very profitable, but not without good locations in which to place them. Vending machine owners need to locate potential businesses that allow vending machines on their property. They must stock items that appeal to each business location and work out a proposal that is fair to everyone involved. Sometimes finding a location for a vending machine is simple, other times it is not, so working out a fair and profitable business proposal customised for each targeted business is the best method for success.
Locate Potential Businesses
Finding local businesses that need, or want, a new vending machine can be tough, especially since many of the businesses probably already have a vending machine in place. The first place to start is new businesses in the area, especially since the established ones most likely already have some sort of vending machine on the property. After targeting the new businesses in the area, and working out the kinks in the businesses proposals offered, start working on established businesses to take out some of the competition.
Find businesses locally by driving through and visiting them. Look for businesses that are in low crime areas and that have a decent earning potential. Do not just hand out business cards and flyers to managers on duty; stop in, make appointments to speak with the owners, and spend some face-to-face time with each potential client.
Businesses That Do Well With Vending Machines
Several businesses do great with vending machines on their property. The most likely candidates for vending machines are businesses that do not sell food on the property and that have customers who spend more than just a few minutes at a time in their business. For instance, a bowling alley is a great place for a vending machine, but a florist is not. Generally, vending machines tend to do well in hotels, offices, shopping centres, and amusement parks. Temporary events such as festivals, fairs, and special events do well with vending machines and the contracts are temporary, which usually means that the vending machine owner earns more money.
Work Out a Fair Business Proposal
Work out a business proposal that dictates the amount the business owner receives, who covers electrical costs, maintenance of the machine, and re-stocking. Start with a low amount of the net sales in the initial negotiation, especially if stocking and maintenance of the machine relies on the vending machine owner. Include the items stocked in the machine in each proposal and always speak to the business owner before making any changes.
Include Vending Machine Location in the Proposal
Where the snack vending machine sits dictates how much it can potentially earn. When working out a deal with business owners, it is a good idea to include the location in the contract. A vending machine in an unlit area or in an area that offers no visibility is not going to make any money. Theft and vandalism become a problem when the vending machine is not properly located on the property.
How to Buy a Vending Machine on eBay
If you are looking to start a vending machine business, there is a lot of opportunity for profit. Reliable sellers on eBay offer a variety of vending machine options including soda machines, snack vending machines, and even mini vending machines for smaller locations. eBay users simply need to enter 'vending machine' into the search bar located on any eBay page, for instant results. Include more specific search terms if you know what you are looking for to narrow the results.