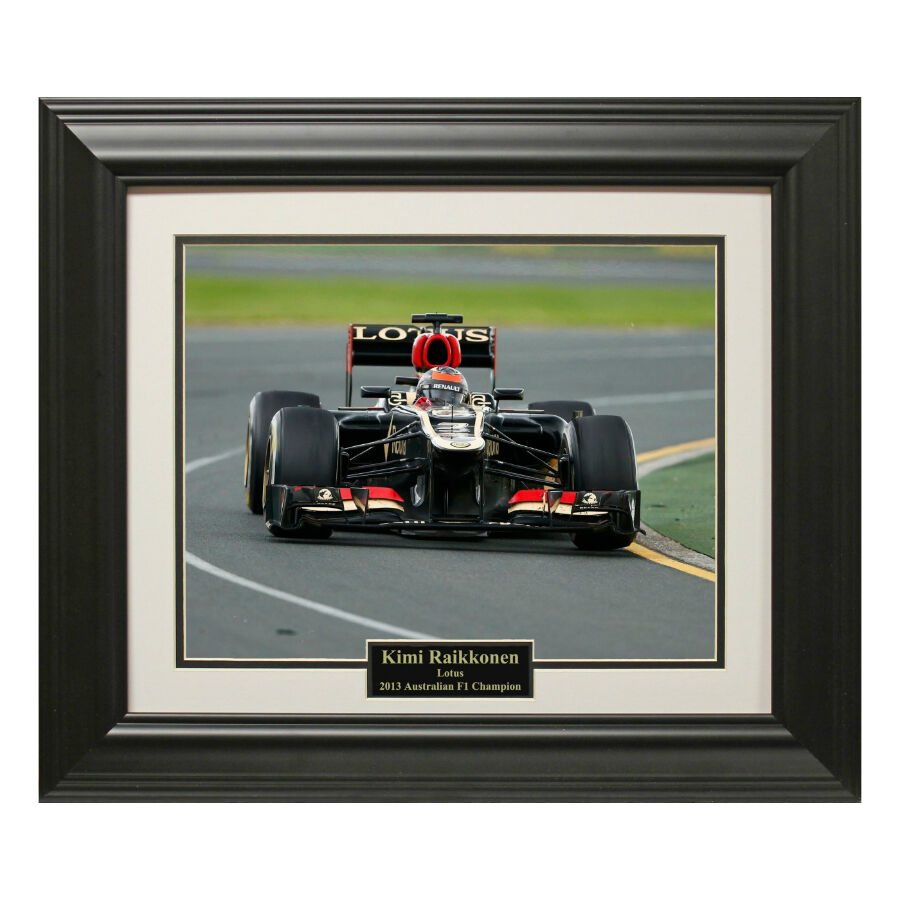 Collecting mementos can be a great way to remind us of special times or events in our lives. In sports, memorabilia can be a perfect form for reliving those golden moments and remembering sporting triumphs, from the programme of a youngster's first football match to the team portrait from the year a favourite team won the league.
The vast majority of fans are just that, true fans who live and breathe the sport, delight with their team when they win, and grieve when they suffer ignoble defeat. It's always important for fans to know that an item of memorabilia they've got is the genuine article. In this short guide there are a few tips to help people recognise authentic Australian Rules memorabilia and look at some of the ways eBay can make the shopping experience safe and rewarding.
Particular Interest
The first decision with Aussie Rules memorabilia is deciding what type of item is of particular interest. Memorabilia can be a highly personal thing, a most treasured possession may in fact be something quite plain and insignificant to most eyes. Then there are the famous objects known to many, like a player's jersey worn by them on match day or the ball used to score the point that won the match.
A personal memory or attachment to an object can't be faked, however, people do on occasion try to pass off balls that were not kicked by AFL legends and illegitimate signatures as the real thing. Here are a few ways to avoid being duped by such unsporting types.
The Power of the Crowd
Ask any AFL player what the best thing is about their sport and they will often say, "The fans." The passionate and dedicated support of tens of thousands of committed fans, week in, week out, gives the sport its atmosphere, charge and vitality. Despite the age-old rivalries we all know and love, football fans are excellent at stepping in to help one another out, especially to trade their knowledge and discuss the history of their well loved sport.
One the best things about eBay is how easy it is to contact those sharing similar interests. There is a broad and vibrant community of Australian Football League fans buying and selling. They are committed to stamping out rogue traders and forgeries. If any unsure piece of football memorabilia is found, this online community can be a great place to get answers. These people are likely to be able to give advice on highly reputable sellers with whom they have developed relationships, and guide people into the world of memorabilia.
Checking an item with the community of like-minded football fans, might also be an easy way of finding a good source of authentic Australian Rules memorabilia.
Signatures
Signatures can be a tricky one. Having a signature on an item can increase its value significantly and on a sentimental level, can increase what an item means to fan. However there is often a problem with signatures. Unless the item was seen being signed by the player first hand it's pretty much impossible ever to validate 100% that the signature is genuine.
An exception to this rule is the special edition signature series of Trading cards manufactured by Select since 1993. This company provides runs of individually autographed cards, which are authenticated under the watchful eye of the head of the card manufacturing company and individually verified with his signature on the back. Common trading cards which have been signed do not have such a guarantee.
It's in the Ink
There are, however, a number of steps to take to try and make sure, as far as possible, that the signature is genuine.
Firstly, look up other images of the player's signature on eBay and check that the signature on the memorabilia of interest matches up.
Secondly, check the seller's other items. If they're offering other signed items take a look at those signatures and check that they're suitably different from one another. If they claim to be selling autographs from a number of athletes, this may be another identifier that the autographs are not genuine.
Thirdly, check the seller's eBay rating. eBay makes It easy to find trustworthy and established sellers by showing the feedback which previous buyers who have traded with that individual have left. Look out for 'power sellers', a distinction earned by eBay sellers who have consistently delivered great items and customer service to buyers. If you can see that a seller has had a lot of positive ratings selling Australian Football League memorabilia in the past you've got a much stronger basis of trust against which you can judge whether the item is genuine.
Match Balls and Player Jerseys
Similar to signatures, there is never going to be a 100% certain method of proving that such and such a ball was the genuine ball used in a certain game unless it was seen firsthand. Again, just like signatures, be sure to ask around the Aussie Rules community on eBay for the advice of other fans, and buy from reputable sellers with a reputation for frankness and quality.

How to Buy Authentic Australian Rules Memorabilia on eBay
Now that you've worked out which Australian Rules Memorabilia you want, find them quickly on eBay. To start shopping, go to the Sporting Goods category. Click the AFL, Australian Rules portal.
Categories: The categories list on the left side of each page will help you narrow down your listings by item type. You'll find links for Memorabilia and Trading cards. As you refine your search you'll be able to narrow down your choice by subcategory.
Product Finder: Use the Trading Cards finder to quickly narrow down item listings by type of Bundle Type, Autographed, Team, Era, and Condition.
If you can't find exactly what you want, try browsing eBay Stores or tell the eBay Community what you're looking for by creating a post on Want It Now, or save a search on My eBay and eBay will email you when a matching item becomes available.
Dont' forget to also check out eBay's Deals to check for bargains.
Buy Australian Rules Memorabilia with Confidence
Make sure that you know exactly what you're buying and understand how eBay and PayPal protect you.
Know your Item
Read the details in the item listing carefully.
Remember to add delivery costs to your final price. If you're buying a high value item, check that the seller will insure it until it is delivered to you.
If you want more information, click the "Ask seller a question" button on the seller's profile or the "Ask a question" link at the bottom of the item listing page.
Know your Seller
Research your seller so that you feel safe and positive about every transaction.
· What is the seller's Feedback rating?
· How many transactions have they completed?
· How many positive responses do they have?
· What do buyers say in their Feedback?
· Are they positive about the seller?
· Most top eBay sellers operate like retail shops and have a returns policy.
Conclusion
There is a huge range of Australian Rules memorabilia on eBay. It is important to make some basic checks on the items offered to be as sure as one can be of their authenticity. And always remember, it's easy to strike up a conversation on eBay by asking the seller a question.