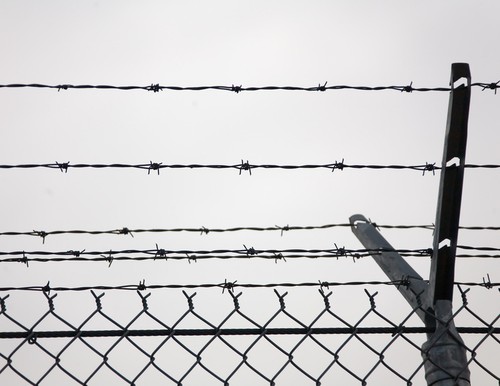 Chain link fencing is one of the more durable types of fencing, but even so, it sometimes requires repair. Chain link fencing that is still in reasonably good condition is easy to fix, especially for anyone who has a repair kit, links, or extra rails. For the most part, the supplies one needs to fix a chain fence are quite basic and are available on eBay where buyers can find great deals on the tools they need. While there are plenty of things that can go wrong with a chain link fence, common problems include holes, rusting, and broken or bet poles, all of which are easily fixable. A few tips on how to fix these problems can help homeowners repair their own fencing.
Tools for Repairing Chain Link Fencing
The first step to repairing a chain link fence is getting the appropriate tools. Common tools that one may require include repair parts, wire cutters, and hammer.
| | |
| --- | --- |
| Tool | Function |
| | For fixing stakes, rails, and posts |
| Heavy-duty wire cutters or bolt cutters or chain link cutters | Cutting away damaged fencing, cutting links |
| Gloves | Safety |
| Heavy-duty hacksaw | Cutting away damaged posts |
| | Bending links |
| Tie wires | Making quick repairs or fastening a post to the chain link |
| Replacement parts | As needed |
Some of these tools may be available as repair kits. Homeowners should know that most chain link fencing requires heavy-duty cutters and pliers. Anyone who plans to repair a fence should use the appropriate safety gear including gloves and safety glasses.
Fixing Posts and Rails
Rails and posts are common weak spots on chain link fences. Depending on the post material, rails and posts can rot, bend, or break. In either case, it is possible to assess the damage and then take steps to repair it. Broken rails and posts typically slide out easily, but it may be necessary for owners to cut bent ones in half in order for the rails and posts to come out. Because most chain link fences use aluminium or steel poles, this also means removing the top joints by pulling the post up at the top. From there, it is relatively easy to slide a new post into the empty spot. Most chain link attaches using metal wires or specific metal bands.
Fixing Broken Links
Broken links are easy to repair. Links result in small holes, usually against the top or one of the poles. In this case, the owner can purchase a link repair kit, use heavy-duty metal wire, use another link from a section of unused chain link, or utilise a carabiner or similar tool to close the gap. Some people use standard bailing wire as a 'quick fix' until they can purchase a replacement link or patch kit. It is important to keep in mind that there are many different types of chain link with different sizes, different types of woven mesh, and sometimes even double woven mesh, and each of these are different to repair.
Using Replacement Links
Using replacement links is a relatively easy process for anyone who has the kit. Replacement links typically fit between the holes or runs in the wire mesh to re-attach ringlets together. Alternatively, some people utilise wire or wire ties to do the job instead.
Repairing Holes in Chain Link Fencing
Repairing holes in chain link fence is also relatively easy, mostly because there are a number of ways to do it. Perhaps the best way to repair holes in chain link fencing is to find a small section of fence and cut it to the size of the hole. Using it as a patch is a simple matter of wiring it in place, or using clips to attach it. Typically, any sort of wire mesh works to patch chain link fencing.
How to Buy Chain Link Repair Supplies on eBay
While many people already have some of the supplies to repair a chain link fence, eBay is a great source for finding and buying any tool. The site's thousands of sellers offer everything from new and used chain link or posts for repairing sections to small repair kits, wire, and hand tools. Buyers can search for the items they need using the search bar, and then look for deals, or find the highest quality options available. Because items are available in new and used condition, buyers looking to save money on repairing chain link fencing can do so. For most small repair jobs, the basic tools, wire, and any mesh wire for covering the hole are sufficient for repairing a chain link fence.