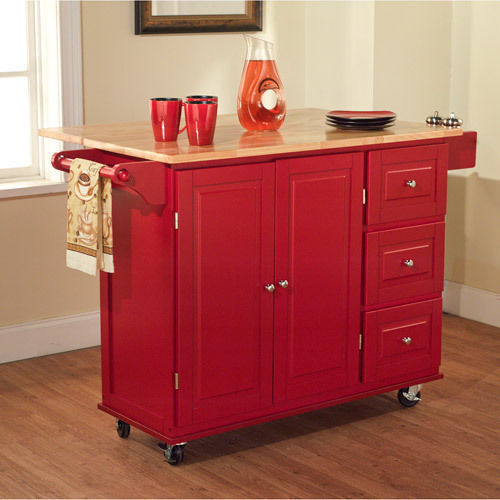 Cooking favourite recipes at home comes with many benefits such as bringing families together and enjoying delicious plates. However, there are also some downfalls such as cleaning up messes. Having a butcher block countertop can be extremely tedious to maintain, but preparing meals on this type of counter is definitely advantageous to homeowners who often cook and bake at home. With the natural beauty and durability of the wood grain, it is hard to beat a butcher block surface. Homeowners can get rid of stains, scratches, and unsightly build up on their butcher block counter top by learning a few simple maintenance and repair techniques.
Cleaning a Butcher Block Countertop
After numerous meals prepared on a butcher block countertop, the wood grain may lose its initial charm from installation day with stain build ups, scratches, and other wear and tear features. The best strategy for keeping a countertop in good shape is regular maintenance. Therefore, it is very important for homeowners to understand how to properly care for their countertops. Natural wood is a very porous surface that is easily affected by foreign substances, and owners should make sure to use the correct materials to care for this type of countertop.
Lemon and Salt
The most organic approach to cleaning a butcher block countertop is scrubbing it down with a lemon and some table salt. First, sprinkle some salt over the stain. Slice a lemon in half, and proceed to scrub over the stain. After letting the mixture sit overnight, clean the stain with a damp sponge. This approach is also useful for tackling garlic or other odourous foods that reside in a cutting board or butcher block.
Baking Soda
Another efficient way to remove stains is through the use of baking soda. Pour some baking soda onto the stain and use some muscle to work it completely into the countertop. Let the baking soda sit for a few minutes before cleaning off the countertop. The goal of this process is drawing the stain out with the properties of the baking soda.
Bleach
Bleach should be a last resort in cleaning a butcher block countertop, as there are consequences in some instances. Mix equal amounts of water and bleach and scrub the stain using a rag or sponge. Be sure to wring out the rag or sponge before use so that it is slightly damp. After cleaning the surface, neutralise the bleach by using a bit of vinegar. Note that there is a possibility of the wood losing its original colour due to the use of bleach.
Refining a Butcher Block Countertop
Once all stains are removed from a butcher block countertop, there may be some signs of extra wear and tear on the finish. This is because cutting, chopping, slicing, and the use of other kitchen utensils to prepare meals can leave blemishes on the countertop. To recondition any butcher block countertop to a smooth finish, begin by sanding the area that is worn out with sand paper.
When ready to sand the countertop, take a piece of fine grit sand paper, and thoroughly sand the area that is affected. This process is sometimes effective for removing stains as well, although a larger grain is necessary. Once the area is sanded, there is a small depression that is left over. To alleviate this appearance, gradually sand the area surrounding the cut mark or stain lightly.
Once the sanding process is complete, sanded areas feel slightly different than areas that have not been touched. To get a more consistent feel throughout the entire countertop, use a food-safe finish such as mineral oil or tung oil on top of the countertop before the sanding process. Follow the instructions on the bottle when ready to re-apply the finish to the countertop.
How to Buy a Butcher Block Countertop on eBay
Consumers who want to purchase a butcher block countertop or supplies to refinish a butcher block countertop should visit eBay. Type in keywords that describe what you are looking for and when necessary, filter your search results by choosing an appropriate category. After conducting a search, scroll through all the different items that are for sale from different sellers. If you already have a butcher block countertop that is in less than perfect condition, consider learning how to make simple repairs and restorations to avoid the cost of hiring a professional. You can have your countertop looking like new in no time when you use eBay to shop for restoration supplies.