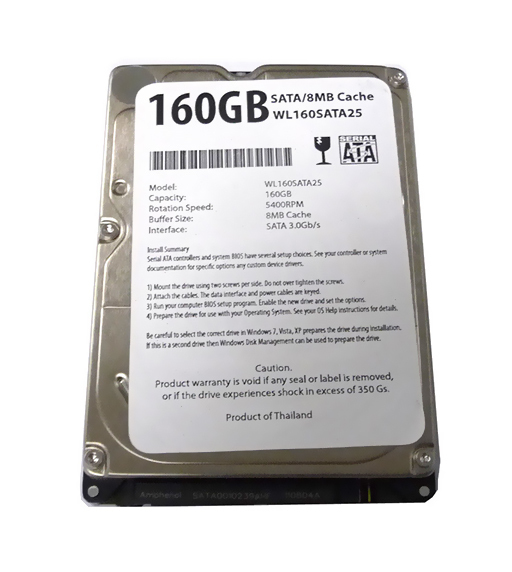 Even though deleting computer files and emptying the computer's recycle bin is a quick way to get rid of unwanted music, videos, or documents, the only method to completely restore a hard drive to factory settings is to perform a wipe or reset. By doing this, the owner can get rid of all the information on the hard drive, without the possibility to ever get it back. Whether a user wants to restore a hard drive to factory settings for security reasons or because he or she wants to sell the device, there are several ways to do so. Learning more about hard drive wipe disk tools and how to use them can be of help when it comes to restoring a hard drive to its original factory settings.
Prepare the Hard Drive for Erasing the Data
The first thing users have to consider when restoring a hard drive to factory settings is that they cannot get any of their data back once the process is complete. This is why it is essential to back up the data prior to using a wipe disk tool. Depending on the size of the files, the user can choose to back up the data on a USB drive or an external hard drive. Using a cloud drive is another alternative. To back up data on a cloud drive, the user has to sign up for such a service. Some of the most popular options include iCloud, Dropbox, and Evernote. Even though cloud drives are not as fast as connected drives, they come with the advantage of allowing users to access files from anywhere in the world.
Reset a Hard Drive with a Recovery Disk
An easy way to restore a hard drive to its original factory settings is with the help of the system recovery disk that came with the computer. All the user has to do is insert the recovery disk into the CD drive and restart the computer. This prompts the program to start the restoration process. The process may last for a couple of hours and it completely erases the data on the hard drive.
Reset a Hard Drive with Wipe Disk Tools
Another method to reset a hard drive to its factory settings is with a wipe disk tool. Users can choose from multiple programs that allow them to wipe the hard drive with just a few clicks. As not all wipe disk tools work in the same way, it is important to read the instructions before using any tool.
Wipe Disk Tool Name

Characteristics

Free software

Easy to use

Features a customisable scheduler

Erases all files, folders, and previously deleted versions

Roadkil's Disk Tool

Free to use

Works on hard drives, USB flash drives , and floppy disks

DBAN

Free to use

Wipes the hard drive by repeatedly overwriting it several times

Comes with several options for deleting files

Secure Erase

Works with SATA drives and PATA/IDE drives
Multiple other versions of disk wipers are available online, some of them free, others paid. Most of them work by digitally wiping the memory space the deleted files occupied. Using such a disk wipe tool is essential for computer owners who have sensitive information on their hard drives and want to make those files impossible to recover.
Tips When Using Disk Wipe Tools
The process of wiping a hard drive is independent from the operating system of the computer. This means that the process should work just about the same regardless of what type of operating system the owners have on their computers. Users who have a hard drive with multiple partitions need to make sure they wipe all partitions separately in order to restore the entire disk to factory settings.
How to Buy a Hard Drive on eBay
Whether you are looking to purchase aninternal orexternal hard drive, eBay is a great place to do so. You can opt for a new or used hard drive and can choose from multiple storage sizes. To find the hard drive you are looking for, simply type its name in the search bar of the website. For instance, you can type ' Seagate hard drive' if you want a Seagate hard drive. The website allows you to narrow down the results by size, price, model, and more. Restoring a hard drive to factory settings is a simple process, but users should make sure they back up all their data before using any disk wiper.