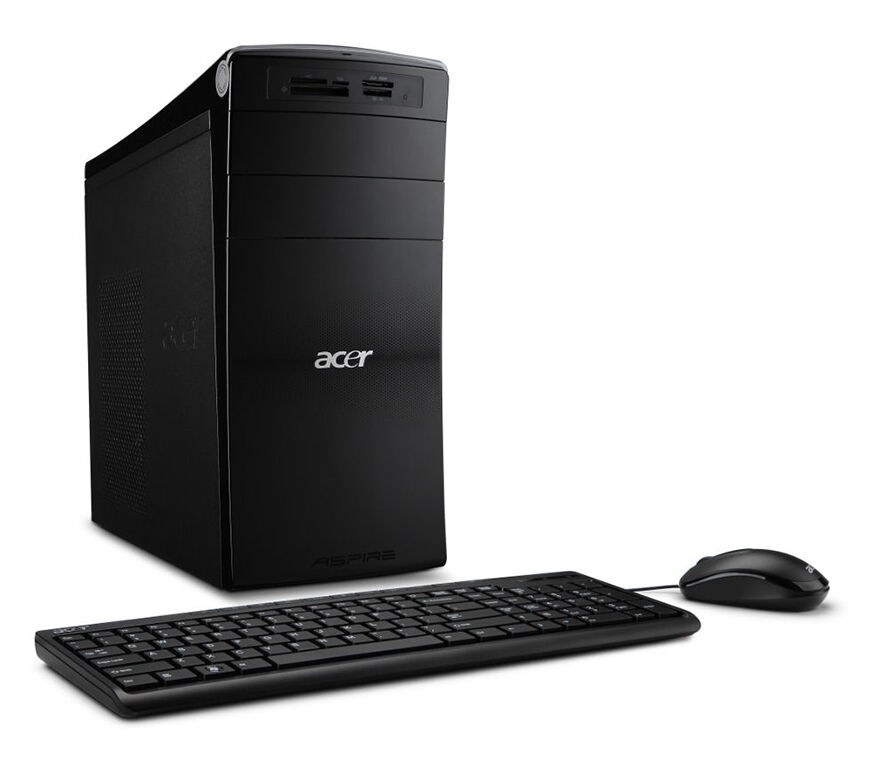 Acer believes in building something for everyone. The Aspire M and T Acer desktop PC, for example, calls to the creative spirit of writers, video editors, and recording artists who need speedy DDR memory and HD graphics rendered by the cards produced by NVIDIA and ATI. Gamers who demand high frame rates and low loading times can satisfy their craving for top-of-the-line tech with the Predator G. However, at some point, all Acer desktops must revert back to factory settings.
Like spring cleaning, restoring a PC to factory setting wipes away clutter and leaves the computer running lean and mean. Before putting their hard drives on a diet, users should learn what the restore process entails, as well as how to optimise restored Acer desktops.
Methods for Backing Up Data
Reverting an Acer desktop to factory settings erases all data on the hard drive. Once erased, that data is lost forever. Users should take steps to back up their photos, documents, and settings before beginning the restoration process.
Backup and Restore Program
Windows 7 and Windows 8 include free utilities to help users backup all types of data, ranging from personal files to their entire hard drives. To access the utility, called "Backup and Restore," click the Start button, open the Control Panel, select System and Maintenance, and open Backup and Restore. From here, users can establish schedules to perform regular backups, or create a backup ahead of their normally scheduled time. Simply enter administrator login credentials and follow the on-screen steps.
External Media
Windows utilities such as Backup and Restore are often limited to backing up data found in select locations, such as My Documents. Most users scatter their documents, pictures, videos, and music across their hard drives in assorted folders. Perhaps the easiest way to grab everything they want to save is to copy it to an external hard drive, USB stick, or blank CD or DVD. The process takes longer, but allows users to pick and choose the files they want to carry over.
Network Drive
Users who connect their Acer desktops to home or office networks can simplify the backup process. Round up all important data, and then copy it to a designated network folder. After restoring the PC to factory settings, connect it to the appropriate network and copy the data back over to the user's local hard drive.
Restore Acer Desktop
Users can restore their PC to factory default settings via several methods.
eRecovery Management
Most Acer desktops, as well as notebooks, include eRecovery Management, a program that allows users to restore to factory settings. Users can access the program by clicking Start > All Programs > Acer > Acer eRecovery Management. From the menu on the side panel, click Restore and then choose Complete Restore System to Factory Defaults. Follow the confirmation screens until the process begins.
Eventually, the computer restarts. At this point, eRecovery Management asks users to confirm restoring the computer and losing all data. Consider this the point of no return. After a final confirmation, the recovery begins.
Recovery Discs
Acer's eRecovery Management utility also allows users to create recovery discs that they can use to restore their Acer desktop at any time. After launching eRecovery Management, click the Create Factory Default Disc option from the main menu and insert a blank disc when prompted.
eRecovery Management also allows users to create a Drivers and Applications Disc. This alternative to a factory-default disc re-installs specific programs and hardware drivers without wiping out the OS, a good option for users who want to get more mileage out of their current setup before wiping the slate clean.
Post-Recovery Settings
Many users end up restoring their Acer desktops due to viruses and other glitches. Immediately after restoration, take the following steps.
| | |
| --- | --- |
| Step | Purpose |
| Configure Network Settings | Enables Internet connection so user can download updates |
| Update Windows | Installs the latest security updates and settings |
| Install Microsoft Security Essentials | Free antispyware and antivirus program |
| Enable Firewall | Works with Security Essentials to turn away intrusions perpetrated online |
| Download drivers | Brings hardware up to date |
| Set Restore Point | Gives users a fallback point in the event of a crash complete with network connectivity and updated drivers and OS |
Setting up security measures protects Acer desktops, helping them stay in their best shape for as long as possible.
How to Buy an Acer Desktop on eBay
eBay's Top Sellers offer peripherals, hard drives, operating systems, and other resources users need to restore their Acer desktop and optimise it for top performance. Users in the market can also find new and used Acer desktops. To begin a search, go to any eBay web page and type a keyword phrase into the search bar. Specific phrases such as "Acer Predator G" narrow down search results. Users who need to shop around can try "Acer desktop" for more generalised listings. do not forget to stock up on accessories suited to the PC's primary purpose, such as tricked-out mice and keyboards for gamers.
In no time at all, users can restore their Acer desktop and enjoy the faster performance that comes from a total detox.