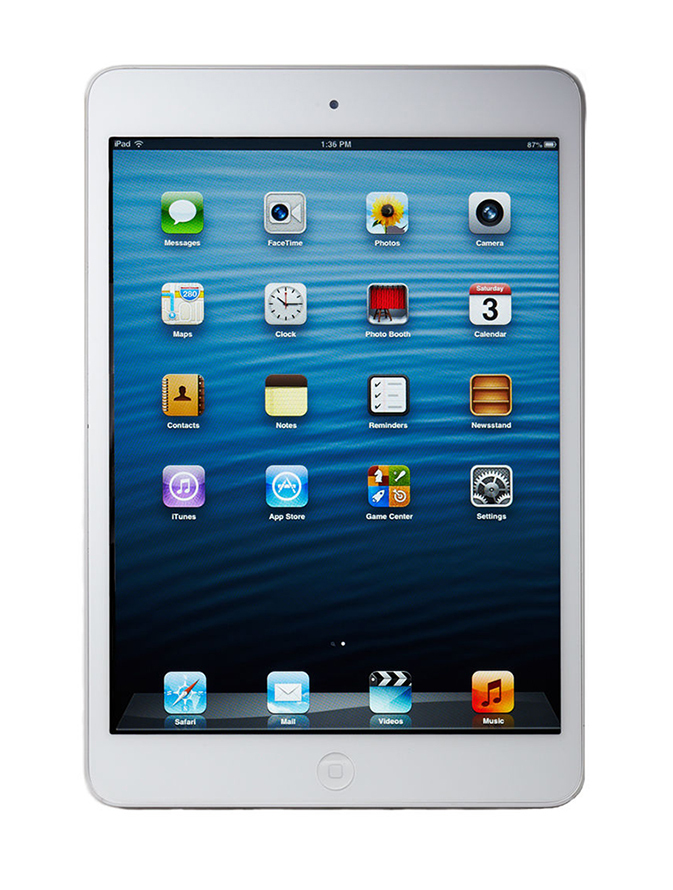 Over time, users bog down their Apple iPads with so many songs, videos, apps, and other downloads that the devices become glitchy and prone to crashes. The iPad Mini is no exception. Fortunately, users can restore their iPad Mini to the factory settings, leaving it with the bare essentials it included before users began adding apps, email accounts, and other data. Users can then proceed to add data selectively in order to avoid bloating the iPad Mini again, or restore from an old backup.
Users should understand that initiating a restore on their iPad Mini is like formatting a computer hard drive: all personal data and settings vanish. Learn how to sync purchases, restore from backup, and smooth out common problems before restoring.
Backing Up Data and Settings
Before sending an iPad Mini back in time to the day it emerged from its shrink-wrapped cocoon, users must learn how their data. Apple offers two main routes to backups: iTunes and iCloud. Each differs slightly from the other. Users who backup on iTunes create local backups; the size of the user's hard drive is the limit. Backing up to iTunes requires no Internet connectivity, although the iPad Mini must connect to the computer via a USB cable.
iCloud works differently. Apple dedicates a finite amount of space to backups, and users must maintain an iCloud account, which they can manage through their iTunes account. On the plus side, users can grab backups off the cloud from anywhere in the world so long as they can connect to Wi-Fi. They can also create backups without a PC, Mac, or iTunes software, granting much more freedom. Just know that iCloud only backs up certain data such as device settings, purchases such as apps and books, ringtones, and messages. Always transfer purchases from a device to the user's iTunes account before going through with a restore.
Solving Common Problems
Although users should not shy away from restoring their iPad Minis, they don't need to restore at the first sign of poor performance. Many fixes for common problems exist, and often prove faster to execute than creating a backup and going through the restore process.
Updates
Apple rolls out new versions of iOS, the software that powers the iPad Mini and other devices such as the iPhone and iPod, every month or two. Each update includes patches and fixes for bugs, giving users ample reason to stay current. Update iOS by connecting the iPad Mini to a computer, loading iTunes, and checking for new updates. iTunes tends to inform users when updates become available as well.
Wi-Fi Access
Innumerable reasons exist for why an iPad Mini cannot connect to a Wi-Fi connection exist. Common fixes include getting as close to the wireless access point as possible, and tapping the "Renew Lease" button in the Settings > Wi-Fi menu. As a last resort, going into Settings > Wi-Fi and tap "Forget this Network." Reset the iPad Mini, then re-enter all network settings.
Sluggish Performance
When apps stutter and crash, users need to free up some memory. Double-tap the home button to see a list of all recent apps. Tap and hold a finger to one app until the list begins to jitter. Close unneeded apps by tapping their minus icons. Reset the iPad Mini by holding the home and sleep buttons until the device shuts down.
The Restore Process
Restoring an iPad Mini to factory settings or to a backup varies depending on whether users choose to restore from iTunes or iCloud. As a rule of thumb, create backups every so often to expedite restoring an iPad Mini to tried-and-true settings. Finally, Apple streamlined the restore process across iOS, so users can follow these steps to rejuvenate ailing iPhones and iPod Touch, Shuffle, and Nano devices as well.
iTunes
Connect the iPad Mini to a computer and launch iTunes. From the File menu, select Devices > Restore from Backup. An alternative method is to click the device, open the Summary tab, and click "Restore Backup." Make sure to update to the latest version of iTunes before restoring.
iCloud
First, erase all data and settings by going to Settings > General > Reset. Confirm the decision and wait for the Apple progress bar to fill up. Once the bar is full, the iPad Mini returns to factory settings. Go through the setup process until the iPad offers the option to restore from an iCloud backup. Enter the Apple ID and password, select the backup file, and watch as the device reverts to the specified settings and device layout.
How to Buy an iPad Mini on eBay
Buyers can find new and used iPad Minis from eBay's Top Sellers. Go to any eBay page and enter a keyword phrase into the search bar. Enter specific terms such as "iPad" or "iPad Mini" to bring up a tailored list of results. Keep in mind that not all used products include all the accessories that come with new products. Read product descriptions to find out if you need an AC adapter, USB cable, or case.
Buyers should learn how to restore an iPad Mini, as well as how to optimise it for best performance, before purchasing a device on eBay. Once educated, buyers can take comfort in the knowledge that they know how to make backups and restore their device to factory settings should they need to.