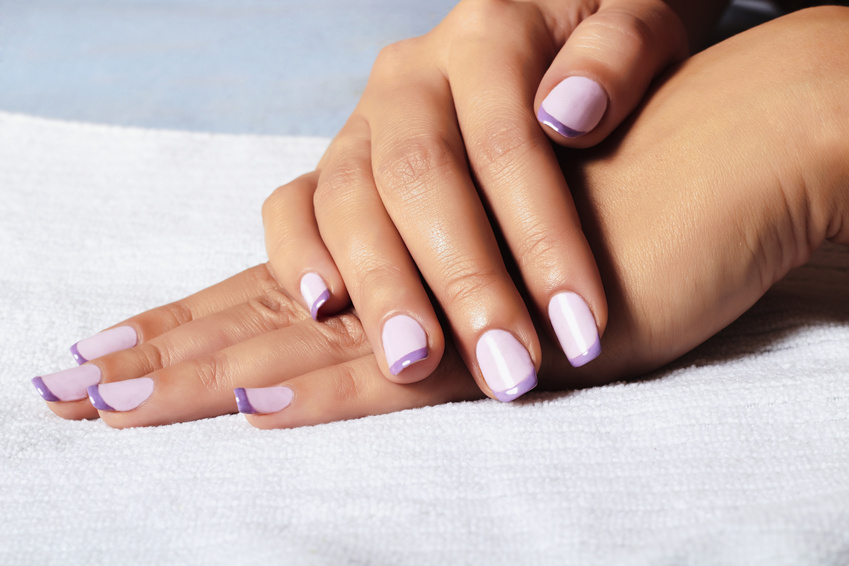 Every good thing must come to an end, even a shellac manicure. To remove the shellac nail polish coat from the fingernails, do-it-yourself manicurists usually use acetone. However, some people avoid using any acetone at all because it can dry out the cuticles and the skin around the nails. Because acetone is recommended for removal, it can be difficult to get rid of a shellac manicure without it. Tools such as nail polish remover pads and cuticle pushers may make shellac manicure removal easier.
Tools for Removing a Shellac Manicure without Acetone
To remove a shellac manicure without acetone successfully, there are a number of items that are necessary. Many of these items are common household items found in many bathroom cabinets or cupboards.
Nail Polish Remover Pads
These presoaked pads come in acetone-free varieties, and they can be affixed to the nail with aluminium foil to help the shellac polish soak in the remover solution.
Cotton Wool or Pads and Acetone-Free Polish Remover
In the absence of presoaked nail polish remover pads, polish-remover-soaked cotton wool can stand in as a substitute.
Aluminium Foil
Because it will not become damaged, allow polish remover to evaporate, or lose adhesive power when exposed to the polish remover, aluminium foil is a good substance to keep the remover-soaked substance on the nail.
Cuticle Oil
Even though nail polish removers without acetone can be gentler, soaking nails long enough to remove the hard shellac lacquer may still end up drying cuticles. Oil can help combat this possibility.
Cuticle Pushers
One method of getting rid of a shellac manicure is to simply scrape or peel the polish off. Traditional orange wood stick cuticle pushers may not be sturdy enough to get the job done without the help of acetone so those who want to go this route may want to invest in a metal cuticle pusher tool. Not only will the metal pusher stand up better to the tough shellac manicure but it will also be usable for future manicures.
Steps for Removing a Shellac Manicure without Acetone
Those attempting acetone-free shellac removal should gather all supplies at a work surface that is protected from nail polish remover drips. Those who are concerned about skin dryness can use cuticle oil to protect the skin around the nails.
Nail polish remover pads or cotton wool can be cut down to the size of the user's nail to avoid getting polish on the skin. Assemble appropriately sized strips of aluminium foil at this point.
Cotton wool should be saturated with polish remover, and those who are using pre-soaked remover pads may want to re-saturate the pre-soaked pads after cutting.
Affix polish remover pads or cotton wool to the nails of one hand at a time using the aluminium.
Users may want to check on the status of the polish after about 10 minutes or so. If the polish appears softer, this may be a good time to try scraping with a cuticle pusher.
It may be necessary for users to repeat the process until polish is removed.
In Case of Acetone-Free Failure
It is possible that acetone-free polish removers and all the scraping in the world will fail to remove the tough shellac varnish, which is designed to hold up under extreme pressure. If this is the case, polish remove with at least a little bit of acetone may be necessary. Shellac wearers who find themselves in this predicament may want to try certain products, such as Onyx Soak Off shellac and gel nail polish remover or CND shellac and UV-gel remover liquid.
Use these techniques with products that contain acetone to minimise contact with the skin. For example, cutting cotton wool down to nail size will reduce the impact of the chemical on the skin.
How to Buy Shellac Nail Polish Remover on eBay
Sellers on eBay offer many varieties of the tools listed above. DIY manicurists should look for products that match their needs; those who only get one shellac manicure a year may not want to splash out for the largest and most expensive products, while those who change nail polish colours every two weeks may find these more expensive products to be worthwhile. Some sellers offer package deals that include shellac nail polish remover along with other supplies that make polish removal a relatively simple process.