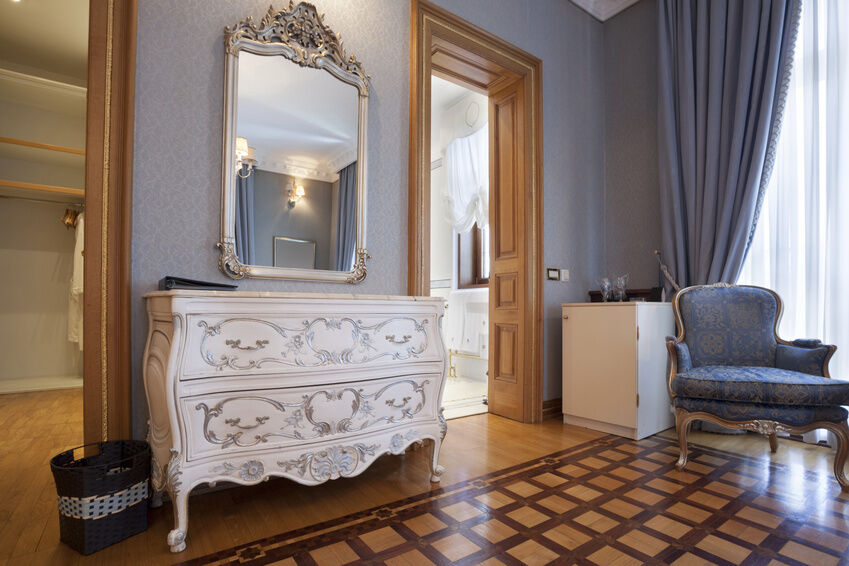 Chests of drawers are useful items of furniture, but they also provide exceptional decorative value. While many people have seen beautiful versions in furniture stores, online, or perhaps in vintage or antique shops, the most elegant ones can come with a heavy price tag. The good news is that it is possible to avoid spending a large amount of money by transforming an older piece of furniture. The scope for being imaginative and creative is endless.
Selecting the Chest of Drawers
Purchase a basic chest of drawers or a vintage version, and convert it into a stunning statement piece that will look beautiful in any room. These pieces can be used to store items such as cutlery and table linen in a kitchen, DVDs in a lounge, or clothes in a bedroom. A smaller chest can also be used as a bedside table.
Sanding
There may be preparatory work to complete, especially for those working on an older piece of furniture. The chest could be painted with many layers of paint, or it might possess more than a few scratches and chips. Start by stripping any old paint or varnish, and sanding it down thoroughly - this could be quite a lengthy job. Take out the drawers first.
Painting
Once the sanding has been finished, homeowners can next turn to painting and embellishments. Start with a coat of acrylic primer, and leave it to dry for the allotted time. The next coat should be a water-based acrylic paint. A second coat can be applied once the first coat has dried. If necessary, add a third coat. Thin layers built up over time will give a better end result than one thick layer. Using a roller rather than a brush will help achieve this professional finish. As the chest is drying, take out the handles of the drawers, paint them the desired colour, and leave them to dry.
Wallpaper Panels
One brilliant idea for decorating old drawers is to use wallpaper. Cut to fit the faces of the drawers, and use some pieces to line the inside as well, if desired. Follow the instructions set out on the wallpaper paste, and paste the strips of wallpaper just as one would paper a wall. Firmly adhere the strips to the front section of every drawer in the chest.
After the wallpaper has dried, apply a coat of clear sealant with a brush for additional protection, covering the outer and front drawer edges. A second coat is a good idea once the first has dried. Once the varnish is no longer tacky, replace the handles, and return the drawers to their runner.
Other Ideas
Take out all the drawers, and sand and paint the surfaces. Layer the chest of drawers for storage boxes, either for supplies for sewing or a craft hobby, or in a garage for things like nails and screws. If children would like new furniture for the room, take out the upper two drawers, and fit a rod across the top of the resulting space. This will create a small cupboard, perhaps for dressing up clothes for children. Any removed drawers can also be used for nifty storage under the bed.
With so many options, any chest of drawers can be transformed in a day.