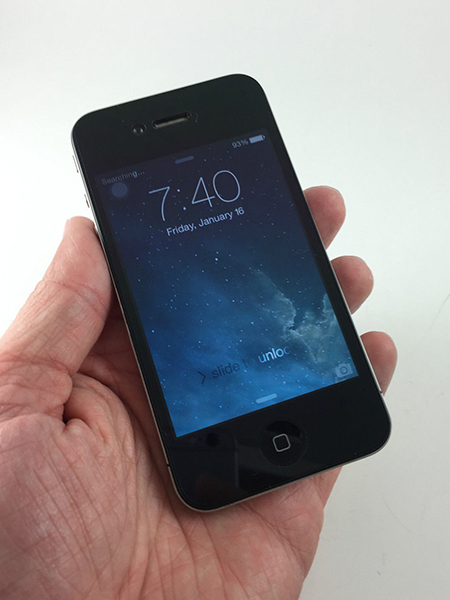 Apple is great at providing extra details on their phones in order to increase the security owners enjoy. The Passcode function is one of these measures. It requires the user to enter a four-digit passcode in order to access and use the phone and owners can't get past the home screen without it. However, if a user has purchased a refurbished iPhone or gotten one from a friend or family member without getting a passcode, or simply forgotten the passcode they created, the phone's security system will stay locked, and they won't be able to access any of the phone's existing data. Fortunately, Apple offers ways to unlock the iPhone 4 without a passcode and reset this information.
iPhone Passcodes
There's no default passcode on the iPhone 4. They're custom and based solely on the owner's preferences. If a user enters the wrong passcode over and over again, the phone will disable itself. In order to try again, the owner has to connect it to the computer it was last synced with.
If an owner doesn't remember the passcode for an iPhone 4, restoring the device using the computer they last synced it with is an easy fix. From there, users can use the computer to reset the passcode and resync their data. If the phone was never synced with a computer, it can still be unlocked this way but the data will not be recovered.
Restoring an iPhone through Device Syncing
If the phone has been synced with a device, users can also back it up and unlock it without the passcode by simply plugging the phone into the computer and opening iTunes. From there, the iPhone can be selected from the Devices list and iTunes will automatically sync the. This should restore the phone and backup all the information as well as allow the user to set up new passcode security.
Restoring an iPhone through the Cloud
If an iPhone has been backed up through iCloud, Apple allows users to reset their passcodes and then restore the data from their most recent syncs. To do so, users will need to sign into iCloud and then click "Find My iPhone." After choosing the iPhone that is locked and clicking "Erase iPhone," users can enter their Apple ID passwords, restore their data and reset their security features.
Unlocking an iPhone 4 that Hasn't Been Synced
Users won't be able to unlock iPhones that haven't been synced without losing all the data. There's no way to bypass the security function in this case so it's best to try hard to remember the passcode before unlocking it. This is just one reason it's a good idea to sync an iPhone with iCloud or with another device regularly.