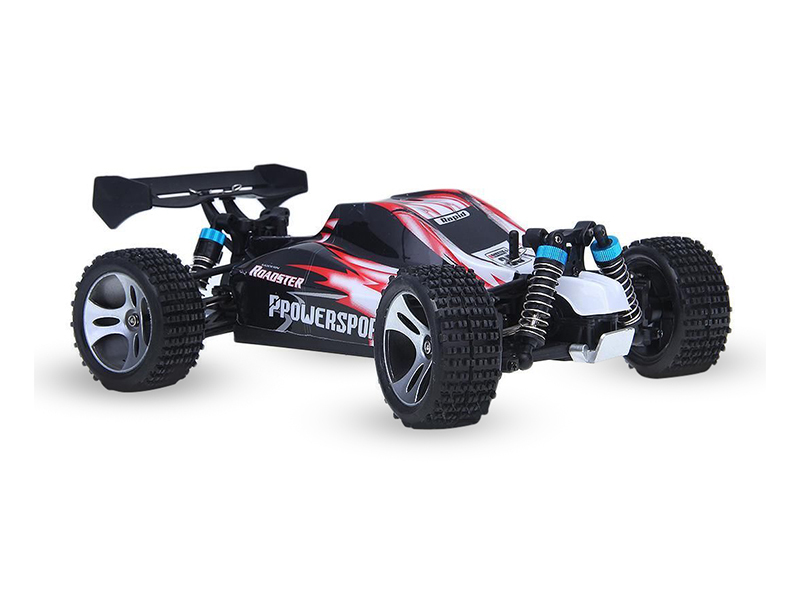 Remote control cars are a great deal of fun to drive. Both kids and adults can get a lot of enjoyment from perfecting their manoeuvres and building up speed. However, once hobbyists with remote control cars begin racing them, the whole thing tends to be taken much more seriously. In order to keep an edge on the competition, upgrading some of the equipment that surrounds the world of radio controlled cars is a good idea. Not all upgrades will improve the driver's time at first, because some upgrades take some getting used to. Nevertheless, many types of upgrades create little improvements when made together - and not all of them need to be costly.
Low Cost Remote Control Car Upgrades
Remote control car hobbyists can fall into the trap of buying a completely new vehicle rather than upgrading their existing model. Upgrades can often be a more effective way of improving as a driver and some low cost options, like these, are a good way to start.
Replacement Tyres
Just like real cars, remote control cars cause wear and tear to their tyres, especially when racing and cornering sharply. New track tyres will help any driver who is looking to improve handling and to diminish their race lap times. Sometimes, tyres are sold with the wheels, too, and this can be a good way of upgrading two parts of a car together.
Upgrade the Turnbuckles
Over any given period of racing, the turnbuckles of a remote control car are bound to bend a little or even become completely ruined. This happens whether the car is used on the streets or at a properly designed racetrack. By upgrading to a stronger material, such as titanium, the car's turnbuckles will offer better durability. Indeed, because titanium is lighter than other materials commonly used, like steel, performance should be improved, too.
Opt for a Metal Gear Steering Servo
When remote control racing, the steering servo is one of the most important bits of equipment. These items have a life expectancy which relates to the amount of steering that is done and it is usually simply a matter of time before a servo stops working when used repeatedly on a twisting circuit. Before the servo strips a gear, go for an upgrade and choose a steering servo that uses ball bearings and metal gears. This measure improves the expected lifespan considerably.
Other Remote Control Car Upgrades
Not all upgrades are so easy on the pocket, but these more expensive options can have a really have a dramatic effect on the car's speed and power.
Nitro Engines
Tuned specifically for racing, nitro engines are probably the most expensive upgrade that a remote control hobbyist could buy. Among the most sought after products, these items are rated by their cubic capacity, power and revolutions per minute. Serious racers should also take into consideration the weight of a nitro engine, because this is another crucial factor on overall speed.
Upgrade to Digital Control
Don't just focus on the car itself when it comes to remote control racing. Shoppers looking for an upgrade that will improve their performance ought to consider fully digital transmitters which tend to have fewer problems than conventional ones. They are often preferred by the top racers.
Buying Remote Control Car Upgrades on eBay
When looking for a specific part to upgrade for a remote control car, such as shock absorbers, it is best to search in eBay's 'Accessories, Parts' section. For a general search, with just the term 'car upgrade' in the search bar, buyers are best off looking in the 'Radio Control' category. It is worth remembering which scale of remote control car is being used, prior to choosing an upgrade. A handy filter of the search results dealing with scale can be found on the left side of the screen. It is also possible to apply other filters for certain popular brands, such as HPI Racing, Tamiya or Yokomo. In addition, shoppers are able to set an upper and lower dollar limit to their search, which can help to make budgeting easier.
Conclusion
Radio and remote control car upgrades come in all sizes and to suit all pockets. If there is an area of racing that is a problem - straight line speed, for example - then it is best to seek an upgrade that will help in this area. Finally, it is worth remembering that car performance tends to be about making lots of little adjustments, so even a modest upgrade may make all the difference.