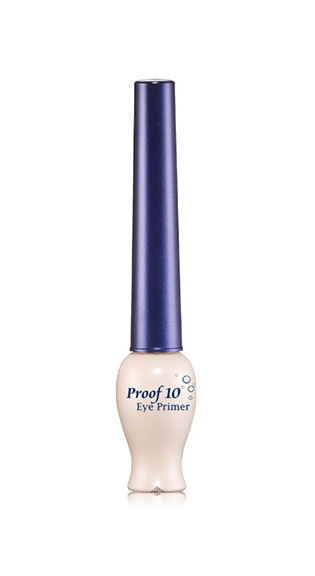 Eye primer is probably one of the most essential tools a woman uses before applying eye makeup, yet eye primer is still a product which does not enter the makeup application process for many women. One of the reasons for its underuse is that some women do not know what benefits come from using it or they have not heard of it before.
The purpose of eye primer is to keep makeup from smudging or creasing by providing a solid foundation for the eye makeup to rest upon. Knowing how to use eye primer helps women keep that fresh look all day long.
Defining Types of Eye Primer
There are a variety of eye primer products on the market that enable eye makeup to look just as good at the end of the day as it does at the beginning of the day. When oil accumulates on eyelids, it causes makeup that it comes in contact with to break down. Eyeliner also has a tendency to run, crack, and peel when oily residue build-up is present.
Applying primer on the eyelids stops oily skin in its tracks, so reapplying makeup is not necessary. Oil on eyelids not only hinders the lifespan of makeup application, like eye shadow, but it affects eyeliner as well. Oily skin leads to bleeding mascara, giving women the appearance of 'raccoon eyes'. Knowing more about the various eye primers helps women make more informed buying decisions.
Prime Eyes for Eye Shadow
Adding eye primer before applying eye shadow helps eye makeup go on more smoothly and evenly then applying just the eye makeup alone. Eyelids tend to get oily or even sweaty, especially in regions where humidity is high. The eye shadow primer application process is very easy. Apply a thin coat evenly over the surface of each eyelid with a makeup brush and allow the primer to dry. After the primer is completely dry, apply eye shadow.
Prime Eyes for Eyeliner
Eye primer is just as useful for keeping eyeliner from running as it is for eye shadow. To get a longer lasting wear from eyeliner, simply use a cotton swab and apply a thin coat of eye liner primer both on the eyelids above the top lashes and below the bottom lashes. Allow the primer to dry and then apply the eyeliner in the normal fashion.
Prime Eyes for Mascara
One of the best ways to get the longest life out of mascara is to use mascara primer. Not only does eyelash primer help keep mascara in place longer, it also helps make eyelashes look thicker and longer. Before using this type of eye primer, make sure the lashes are clean by removing all traces of mascara. Apply this primer directly on the eyelashes and allow it to dry completely, and then add mascara as usual. This type of primer is a great makeup tool to have on hand, as the primer aids in keeping mascara where it should be, which is on the lashes, not on the face.
Choosing an Eye Primer
There are various types of eye primers available, each with separate qualities and benefits. In order to get the most out of eye makeup, it may be the case that women need to have more than one priming product on hand. Listed in the table below are popular brands of eye primer along with some characteristics.
Brand

Characteristics

Weightless eye shadow primer which keeps makeup from creasing and smudging

Adds light colour and slight shine for glowing effect

Dries quickly and long-lasting

No residue, creasing, or peeling

Creates dramatic lash effects

Boosts volume and length

Helps minimise mascara clumping

Thick enough to coat without making lashes stiff

Allows mascara to stay true to colour
Eye primer helps reduce the instance of makeup breaking down so fewer if any touch ups are necessary. To get the most benefit out of makeup applications and help reduce the amount of makeup necessary for applications, try using an eye primer on the eyelids and beneath the bottom lashes as well as a primer on the eyelashes.
How to Buy Eye Primer on eBay
Many women love shopping on eBay because they know it is the best place to get great deals on makeup essentials and other fine products. Locating items like eye primer is easy to do by creating a search for the product you want. Simply type the name of the product or other relevant words into the search query box on any eBay web page.
Women who desire more from their eye makeup and who want to conserve makeup by reducing or eliminating the frequency of makeup touch-ups, turn to eye primers. This type of eye makeup tool keeps oils from appearing on skin so that makeup stays fresh all day and all night. Eye primers are easy to use and help women look their best every day when the proper application takes place.