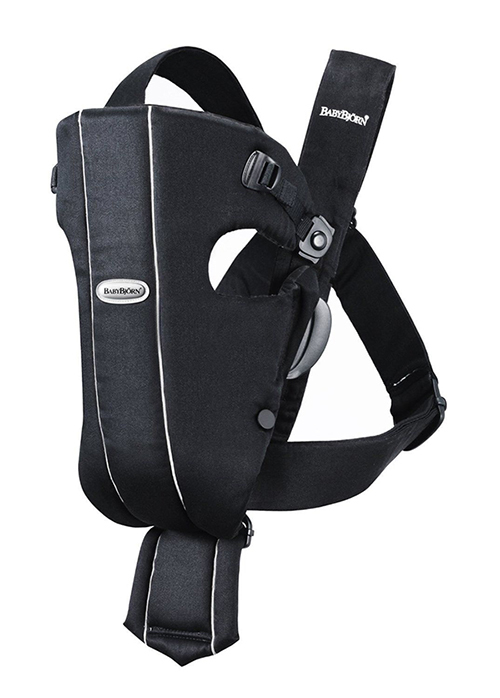 Carrying an infant in a baby carrier is one of the great pleasures of parenthood. Not only do these devices provide parents with a way to carry babies safely, they also allow parents to keep their hands free so they can execute tasks and run errands with ease. One of the most popular models of baby carriers is the BABYBJÖRN. Learning how to use this baby product safely and correctly makes the carrier extremely useful for parents with smaller infants. Parents on the lookout for BABYBJÖRN products may want to explore different retail options to find the best deals. Outside of traditional brick-and-mortar baby retailers, sites like eBay offer an assortment of baby products.
Selecting a BABYBJÖRN
Although the BABYBJÖRN Original is the model most commonly associated with the brand, other models are available that offer a range of features. Consumers may want to learn more about the possibilities so they can select the best BABYBJÖRN for their needs.
BABYBJÖRN Model

Description

Compact carrier with easy-to-use design

Comes in organic, mesh, and cotton fabrics

Features a wider waist strap and reinforced back

Ideal for parents who hike and walk extensively

Features mid-back strap, wider shoulder straps, and reinforced waist strap

Ergonomically designed for parents with sensitive backs

Works as a front and back carrier

Carries children from newborn to 3 years
After developing an understanding of each model and its features, consumers can select the best BABYBJÖRN options for their individual purposes. The brand also offers a variety of colour choices, ranging fromtraditional black to blue and pink. BABYBJÖRN products do not have an age range, but rather a size range. In general, parents do not want to use most of the BABYBJÖRN products with babies weighing more than 6.8 kg. Because most newborn babies weigh anywhere from 3 kg to 5 kg, parents should decide how much use they can get out of a BABYBJÖRN before transitioning their babies to different baby carriers or baby slings.
Adjusting the BABYBJÖRN for a Baby's Size
The first crucial step in using a BABYBJÖRN is ensuring it fits a baby's height. Placing a baby in a BABYBJÖRN according to height is important because it affects head placement. Smaller infants obviously need more head and neck support and need to be lower in the units.
A BABYBJÖRN has a size adjustment buckle at the seat of the carrier. This buckle features clearly labelled height settings. Parents should set this buckle as close as possible to a baby's current height. Readjusting this buckle after each visit to the paediatrician helps parents stay on top of this essential adjustment and ensures a BABYBJÖRN serves an infant as well as possible.
Adjusting a BABYBJÖRN for a Parent's Size
Each BABYBJÖRN features an array of adjustable buckles at the waist and shoulder. Parents should set these buckles to their particular builds. In general, smaller infants should sit higher up on a parent's torso so the shoulders bear the weight, and parents should adjust the shoulder straps accordingly. The BABYBJÖRN should support the weight of larger infants at the waist and on the hips, so parents should loosen the waist belt straps, pull down on any back support adjuster, and pull the body of the carrier down so the support rests just at the hips.
Taking a Baby In and Out of the BABYBJÖRN
When placing a baby in a BABYBJÖRN, parents should open the clasps on one side of the support structure while ensuring the other side is firmly in place. They then slide the baby into the BABYBJÖRN in either a front-facing or parent-facing position, placing the baby's legs into the leg loops. Babies 4 months old or younger should always ride in a parent-facing position. Once the baby is in place, parents should lock the open side of the support structure. To remove a baby, they repeat these steps in reverse.
How to Buy a BABYBJÖRN on eBay
Parents can find an entire range of new and used BABYBJÖRN products on eBay. Searching for a BABYBJÖRN is a simple matter of entering a keyword term into the search bar available on any page. Use a general term such as ' BABYBJÖRN ' to view all the products available or a specific term defining a model or a colour to narrow the search. For anyone looking for a secure baby carrier for an infant, eBay serves as a helpful resource, thanks to its wide-ranging catalogue and consumer-friendly features. Consumers can find BABYBJÖRN Original, BABYBJÖRN Active, BABYBJÖRN Miracle, and BABYBJÖRN One styles in various colours.