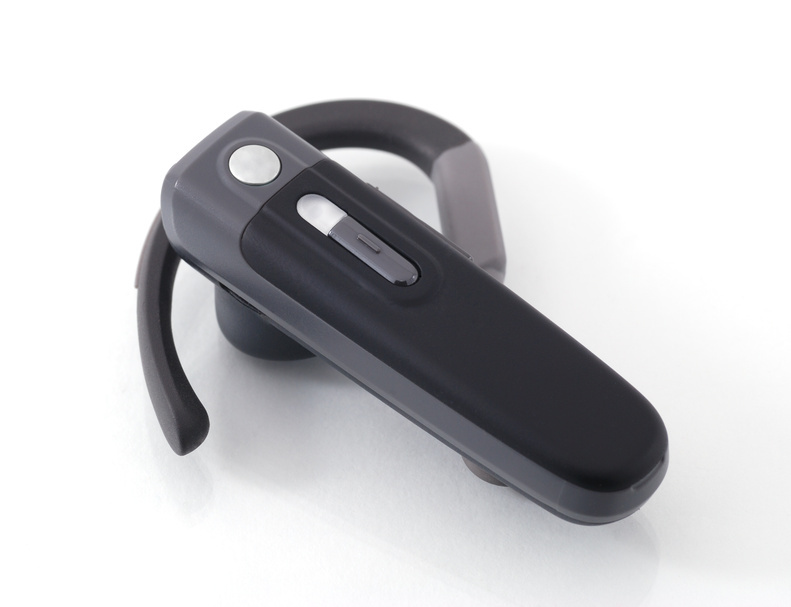 As the perfect marriage of the smartphone and the laptop, the tablet is quickly overtaking the technological world. It is not surprising that consumers are now requiring hands-free technology for their tablet use. The Samsung Galaxy Tab, an Android tablet, offers Bluetooth capability to link wireless headsets. There are numerous options available and whether a consumer is new to Bluetooth technology or just needs a refresher course, it is important to research an item before purchasing. Users are easily overwhelmed with technological options, but utilising a Bluetooth headset with a Samsung Galaxy tablet is easy when choosing the right headset and connecting it properly.
Choosing a Bluetooth Headset for a Samsung Galaxy Tablet
There are numerous headsets available with Bluetooth technology for hands-free use. It is important to consider when and how the consumers uses the headset before making a purchase. For example, if a headset is to make phone calls while commuting, a dual microphone system cancels out noise. For mainly listening to music, two earpieces sound better than one. Adding a Bluetooth headset provides true hands-free wireless. For athletes this means no more tangling with a cord and commuters can have their music piped in and have voice control over their tunes.
Acronym

Feature

Description

A2DP

Advanced audio distribution profile

'Stereo' headset

Dual channel audio streaming

Perfect for phones and MP3 players

Switches between calls and music

AVRCP

Audio/video remote control profile

Interface with TV and Hi-fi equipment

Remote control for all AV equipment, streaming media

DUN

Dial-up networking profile

Enables internet access/dial-up services over Bluetooth technology
Other options for a Bluetooth headset can also include multi-point pairing to connect a headset to more than one device. This means consumers are able to listen to music on a tablet while taking or rejecting calls on a smartphone. Voice prompts and commands enabled within the headset make it even easier. Most headsets also include HD audio for optimal sound quality for music, phone calls, or other audio files.
Connecting a Bluetooth Headset to a Samsung Galaxy Tablet
According to Samsung's product support, connecting a Bluetooth headset to a Samsung Galaxy tablet is done in a few simple steps.
Press the 'Home Key' on the Samsung Galaxy Tablet
Press the 'Menu Key'
Tap on 'Setting'
Tap on 'Wireless and Network'
Tap on 'Bluetooth settings'
Tap on 'Bluetooth' to turn on the radio
Set up the Bluetooth headset via the product instructions and set it to discoverable
Tap 'Scan Devices'
Tap on the headset during discovery
Tap 'Pair and Connect'
Most headsets do not require a password for connecting however, if prompted for a password try entering a default such as 0000 or 1234.
Using a Bluetooth Headset with a Samsung Galaxy Tablet
The first setting a user needs to decide on is if they want their new headset to also have multi-point pairing capability. This means connects to more than one device at a time such as a smartphone and a tablet. These settings are available at the initial startup. However, if the consumer changes their mind, it is possible to redo most options.
The other setting options for the new headset depend on its features and the platform capability. While the device comes with instructions, the tablet service provider is an excellent resource for finalising the devices settings in greater detail.
The next step is to simply use and enjoy the new Bluetooth headset. Using hands-free devices makes technology use on the go much more convenient. A tablet user can wirelessly listen to music, answer phone calls, or control other forms of streaming media while running, driving, or any other activity on the run.
How to Buy a Bluetooth Headset for a Samsung Galaxy Tablet on eBay
eBay is the perfect source for all types of technology gear, including tablets and Bluetooth devices such as headsets. If you wish to purchase a Bluetooth headset enter the item name in the search bar found on every page. Refining your results by product features, brand names, and other keywords allows you to narrow the listings. Choose tablets, smartphones, and laptops that come as bundles with Bluetooth accessories to help save money on your overall purchase. Select a headset for any of your devices and find out what it is like to live truly hands-free.