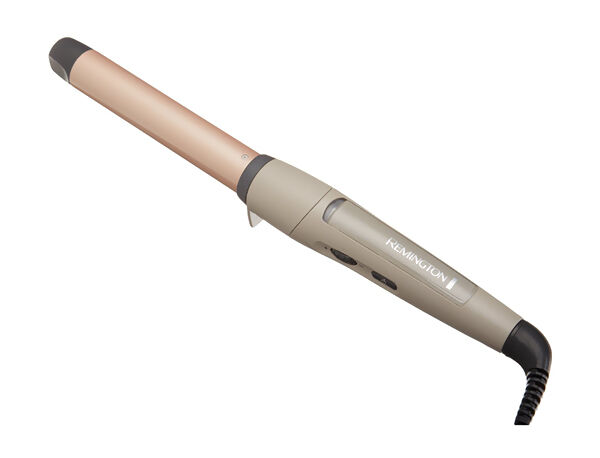 Whether a woman has curly or straight hair, a curling wand is an essential part of any grooming routine. These hair care accessories allow women to add natural-looking curls or enhance existing curls quickly and easily. Of course, using a curling wand correctly is essential to ensure women get the best curls possible without damaging their delicate hair. Women also benefit from checking out different shopping options when it comes to buying curling wands and associated hair products. Purchasing items at traditional brick-and-mortar retailers offers some selection, but online options such as eBay frequently offer a more dynamic shopping experience.
Assembling the Right Tools and Hair Accessories
In addition to curling wands, women often need an array of other hair care products to style their hair. Numerous products are available for a variety of useful purposes.
Hair Care Product

Function

Helps smooth and separate sections of hair

Spray-on product that protects hair from heat styling

Protects the hand when using curling wand

Often comes with a curling wand

Holds other sections out of the way while working on one section of hair
Depending on the texture of a woman's hair, she may want to use additional styling products. For example, women with fine or straight hair may want to use a curling cream or hair thickener and hairspray for setting their styles. Women with curly or frizzy hair may want to use anti-frizz serums to create smooth, curly looks.
Prepping Hair for Curling
It is important that hair is dry before curling. Having clean hair is not essential, but it creates a shinier and smoother look. Women should spray heat protectant into their hair, making sure the coverage is even before curling. It is helpful to comb out the hair and divide it into sections using hair clips.
Prepping the Curling Wand
The next step is to plug in the curling wand and allow it to heat up. Curling wands typically come with a wide range of heat settings. Until users are familiar with a particular curling wand and its heat settings, they should begin with low heat settings and judge the effect. If they need more heat, they can adjust the heat setting in increments.
Creating Different Curls with a Curling Wand
Women can create an array of different curl styles using curling wands. Learning specific techniques helps them create different types of curls. Before trying any of these techniques, women should make sure they have heat gloves on the hands wrapping the hair around the wands. A curling wand does not use a clip element to hold the hair in place the way a curling iron does. This allows for the creation of a more natural look, but it exposes a woman's hand to the heating element.
Creating a Wave Curl
A wave curl is a loose, natural curl. This style works well with long hair. Instead of beginning at the root, women should start the curls on the level of the ears. With the curling wand cord pointing upward and the tip downward, they wrap the separated sections of hair back, over, and under the wands so the hair curls away from the face. They must make sure the strands of hair wrap loosely down the body of the wand so sections of the wand are visible between the strands of hair.
The hair should remain on the wand for about 10 seconds, or until it feels warm to the touch. If the user ever smells a burning odour, she should remove the wand from her hair immediately. Repeating this process all over the head creates a wavy, natural look.
Creating a Ringlet Curl
For tighter ringlet curls, women should wrap the hair closely together on the wand so that none of the wand shows between the wrapped strands of hair. To hold these types of tight curls in place, women typically need to apply a strong hold hairspray.
Creating a High Volume Look
High volume curls spring directly from the root of the hair instead of halfway down toward the ear. They create a bigger look that stands out from the head instead of falling soft and loose. To create a high volume look, women begin the curls as close to the root of the hair as possible, being careful not to touch the wands to their scalps.
How to Buy Curling Wands and Hair Care Products on eBay
To find a curling wand or any hair care product on eBay, begin by entering a keyword term into the search box available on any page of the site. Entering a very specific term pulls up a narrow list of search results, while a general term such as ' curling wand' pulls up a wider range of options. Any woman in search of the perfect curl can learn how to create one with a curling wand in a few simple steps. Plus, with the seller communication interface and user-friendly purchasing process on eBay, individuals can use the site to find and purchase the key products they need to achieve a great head of curls.