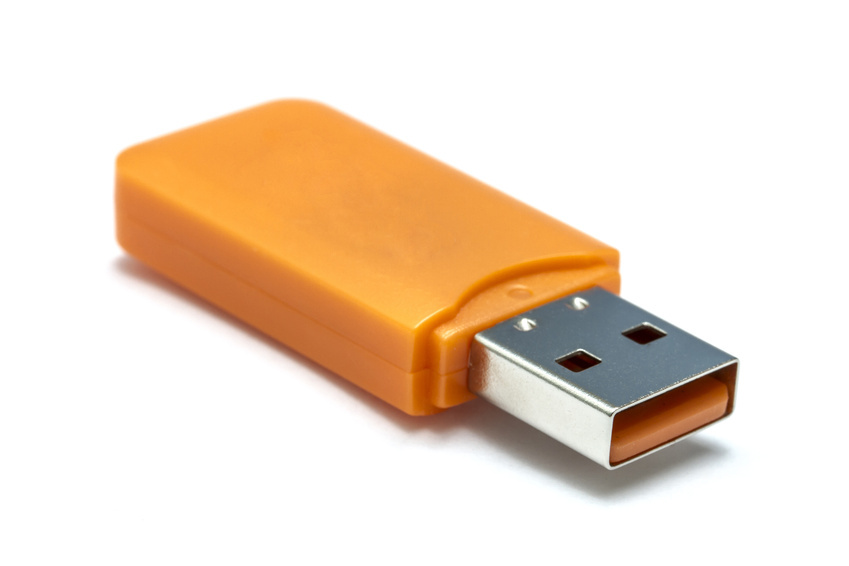 Using a flash drive is simple, even for someone who doesn't know much about computers. A flash drive (offered by many sellers on eBay) is a small storage device that makes it easy to save and transport files from computer to computer. Learn more about computer storage here.
What is A Flash Drive?
Flash drives (also called jump drives, memory sticks, or USB hubs) are small devices used for portable memory and storage. They use a form of memory called "flash" that doesn't require an outside power source. Flash drives are available with different storage capacities. Some flash drives no larger than a human finger are even capable of storing more data than full-sized computer hard drives of just a few years ago. Because of this, flash drives can be used to archive old data to free up space on a computer's main hard drive.
How Does A Flash Drive Work With Your Computer?
Flash drives can be used on both PC and Mac platforms. To use a flash drive, insert it into the USB port of the computer. Depending on the size of the drive and the speed of the computer, it may take a moment for the computer to recognise the drive. If the autoplay function of the drive is turned on, a window with options for using the drive should appear. If not, click on the My Computer link on a PC or on the flash drive icon on a Mac. The drive should then be visible.
Once the drive is visible, it operates like any other drive or folder on the computer. Use the flash drive to save files, run apps, play videos, or simply for transferring data from one machine to another.
A flash drive can be removed simply by pulling the device from the USB port, but this creates a risk of losing or corrupting data. The better approach is to use a save removal. On a PC, right click and click on "Safely Remove Device." On a Mac, drag the flash drive icon to the trash icon to eject.
Once the drive is removed from the computer, cover the USB connection with the protective cover. This may either slide up and down the drive or be a cap that goes over the connection. Keep the drive in a clean, dry location. Unlike traditional computer hard drives or floppy discs, flash drives are impervious to magnets. With proper care, flash drives can last for years.
Other Applications For Flash Drives
Flash drives can also be useful for repairing computers or even testing a new operating system. If a virus has corrupted a computer to the point where it is disabled, rescue software on a flash drive can be used to revive the system. Some computer users have created Windows 8 or Linux flash drives to try other operating systems without overriding their current system.
On tablets or other devices with limited memory, a flash drive can be a way to run additional apps or games without using up valuable internal space.