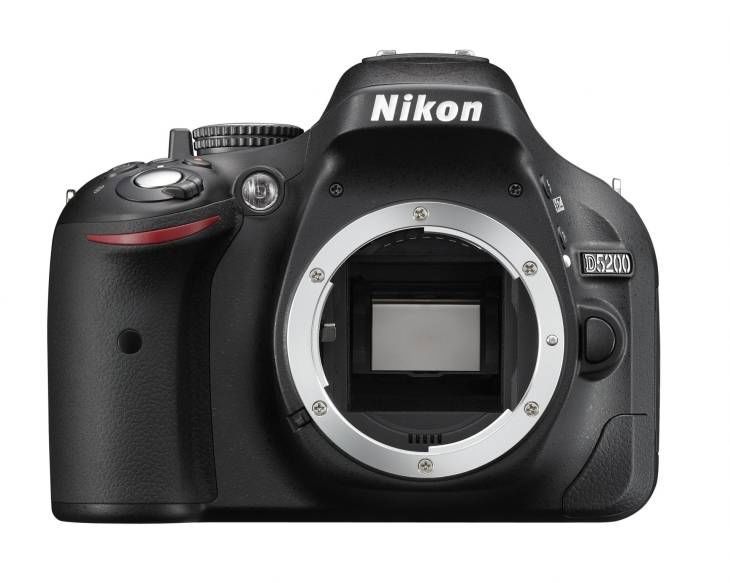 In the age of digital cameras, amateur and professional photographers snap shots over and over again with the ability to just delete what they do not like. Some digital cameras come with easy point and shoot functions, while others offer more advanced technological features. These Digital Single Lens Reflective (DSLR) cameras allow users to set lighting, use specialised detachable lenses, add special effects to photos, and upload images right to the Internet. The Nikon D5200 offers users digital photography at its best. While some functions on this camera seem a bit daunting, learning how to use them before purchasing one at a local photography store or on eBay creates an informed consumer.
Using the Nikon D5200
The Nikon D5200 comes with a variety of convenient features. Knowing the features, as well as the functions each one performs, is the first step in learning how to use this camera.
| | |
| --- | --- |
| Feature | Function |
| | Produces brilliant colour |
| Wireless Adapter | Allows for Wi-Fi image uploading |
| HD Video Recorder | Records high definition motion images |
| 39-Point AF System | Tracks and identifies subjects |
| LCD Monitor | Displays images and functions |
Combined, all of these features create high quality images with a simple snap of the shutter.
Setting the Camera's Speed
Photographers need to assess the lighting and the action in a shot to determine the required camera speed. The Nikon D5200 offers a wide range of ISO speeds between 100 and 6400, with higher speeds working with lower light and action shots. The higher users set the ISO, the faster the shutter snaps the picture. When capturing the action at a sporting event, users should use a high ISO to record images with clarity. The LED screen shows users the different ISO settings and they can use the up and down arrow near the screen to choose the right speed for the shot.
Choosing the Right Lens
Nikon offers a variety of interchangeable Nikkor lenses for the D5200 and recommends high optical performance lenses, depending on distance and the quality of the lighting. Telephoto lenses offer up close images of far-away subjects, as well as a larger range for users to adjust the focus and distance. While the D5200 comes with a standard high performance lens, owners can purchase other lenses as separate accessories.
Using the HD Video Camera
Photographers can view high definition moving images on a pull out LCD video screen. They can change the setting from still images to D-movie mode by using the settings on the side of the main screen. Images come into focus with ease and a built in microphone captures primary and secondary sounds with quality. Subject tracking AF functions work together to track up to 35 faces at a time. The AF functions allow faces to stay in focus, while simultaneously eliminating the choppiness present in many amateur videos. Owners can easily capture a child's sporting event or a loved one's wedding ceremony so moments live on in HD colour.
Creating Special Effects
Using the controls beside the screen, owners can create a myriad of special effects before ever downloading photos onto a computer. They can isolate just one colour, while turning the rest of the image black and white. They can also choose sepia tones for an old fashioned look and crop photos to show off image details and achieve close-ups without the help of special lenses.
Uploading Images
Using the WU-1a wireless network adapter , owners can upload images to smartphones, tablets, and other Wi-Fi devices. This allows users to share photos without the use of USB cords and wires by uploading them to social networks and emailing them to family and friends. Find compatible apps for uploading onto Android and Apple devices via Google Play of the App Store on many electronic devices.
How to Buy the Nikon D5200 on eBay
To purchase a Nikon D5300, shoppers can use the Search bar found on any eBay page to find one for an affordable price. Look for trusted sellers with high eBay feedback ratings to buy with confidence every time and browse through eBay Deals and stores to find a Nikon D5200 as well as a host of accessories at the right price.
When your new camera arrives at your door, charge it up and begin snapping photos around the house. Test out the different settings before taking it to a memorable event to make sure you capture images right the first time. Know you made the right purchase by learning how to use the camera first and becoming an educated and knowledgeable consumer.