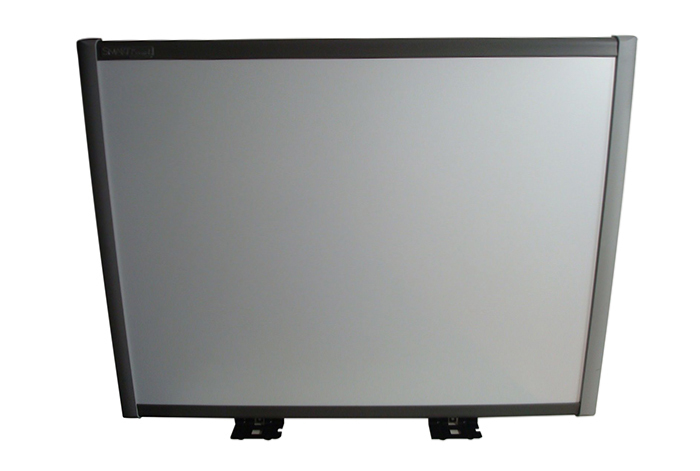 The original Smartboard is a creation of SMART Technologies, and it has come to replace the traditional whiteboard in classroom settings. Many other manufacturers are also offering their own versions of this popular interactive whiteboard. A typical Smartboard features an overhead projector linked to a computer. The virtual "board" is capable of displaying anything the computer can display, from presentations and photos to videos and a variety of documents.
Smartboards can be useful in many settings, not only in the classroom. For example, they are useful tools for board meetings, conferences, and production meetings. People looking to switch from standard whiteboards to interactive whiteboard systems can greatly benefit from learning about the uses, features, and functions of Smartboards.
Getting Started
The successful installation of a Smartboard usually requires a power outlet, a desktop computer, and an active Internet connection. Many Smartboards use wireless connections. For example, Bluetooth interactive whiteboards are very popular, as they eliminate the need for complicated wiring around the system.
It is very easy to use SMART's original Smartboard. The first thing you need to do is calibrate the screen by selecting the "Orient" menu and following the on-screen instructions. After doing this, the Smartboard is ready to use.
Using Basic Smartboard Functions
You can write directly on the Smartboard using your fingers. Additionally, you can control programs and select menus on the linked computer by pointing either a pen or a finger towards the Smartboard's image. For example, when projecting a text with interlinks, you can use fingers to open the links in a Web browser. It is also easy to use your fingers to add handwritten notes to the text of a presentation.
Smartboard Start Center Tools
The main tool that allows users to control the Smartboard's basic functions is the Smartboard Start Center, located on the right side of the computer screen and the interactive whiteboard. It features seven main functions accessible from different icons, and an eighth "More" menu, which opens secondary features.
| | |
| --- | --- |
| Icon | Action |
| | Launch Smartboard software |
| Film strip and REC button | Launch SMART recorder |
| Film strip and PLAY button | Launch SMART video player |
| Keyboard | Launch on-screen keyboard |
| Cup with pencils | Launch Floating Tools |
| Wrench | Launch Control Panel |
| Question mark | Launch Help Center |
| Three dots | Launch additional menu options |
The Smartboard's additional menu options include useful features such as Screen shade adjustment, Magnifier, and Spotlight. The Recorder tools are extremely useful as well, as they allow users to record audio using a microphone and save it as a combination of audio and data, for playback on a variety of devices.
How to Use Smartboard Notes
To create notes over a specific image or application, you can simply pick up a pen from the Floating Tools tray and write on the interactive whiteboard. It is possible to write in a variety of colours by picking up different pens. To erase a note, use the eraser, which is also available on the tray. Erasing notes is easy by simply moving the eraser over the selected notes.
Erasing and Saving Notes
It is important to remember that Smartboards only recognise the last tool the user has picked up from the tray. Therefore, if you choose to erase a note and want to resume writing, go back to the tray and pick up a new pen.
Once a note is ready for saving, press the Area Capture button, located in the Floating Tools toolbar. Then, press and drag your finger over the notes you wish to save. Alternatively, you can select Full Screen Capture to save all the notes present on the screen. If the Capture options are not available on the Floating Tools toolbar, you can simply add them using the Settings menu, which is accessible from the gear icon.
Saved Smartboard notes appear on a Smart Notebook file on the task bar. You can easily save these files later by selecting the file and then Save from the task bar menu.
How to Buy a Smartboard on eBay
eBay is a great source of all types of electronics, and Smartboards are not the exception. To find many suitable listings, you can begin by typing a few keywords into the site's search bar. For example, type in "electronic whiteboard" or " Smartboard 600i". You can then refine the results by selecting other options, such as item location, pricing, and specific features. You can also findLCD projectors and LED projectors for use with Smartboards on eBay.
The Smartboard is not merely a modern version of the common whiteboard used in classroom environments. It is an efficient interactive tool that offers many advanced features, thus creating countless possibilities for communication in a variety of settings.