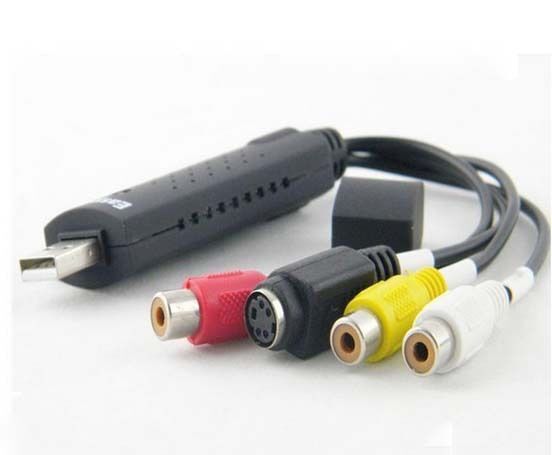 Like all technology, video formats become outdated with time. For the VHS cassette and VCR, this often means that stacks of videos begin to collect dust. VHS tapes can also wear out over time, potentially resulting in loss or damage to videos. Whether it is a home movie, recording of a sporting event, or any other video in your collection, it is possible to transfer a VHS recording to a DVD disc using a converter and a home computer. Learning about available products and their use can help you successfully convert your VHS library to DVDs for easy storage, accessible viewing, and greater longevity.
Check Compatibility
VHS to DVD converters vary in their compatibility with computers. Determine whether a converter is usable with Macs, PCs, or both before making a purchase. It is also useful to check which operating systems work with the converter.
Copyrighted Material
Some converters prevent you from recording copyrighted material like feature films. If this is important to you, check a product's specifications sheet to determine if it restricts copyrighted video. If you only plan to transfer home videos or recordings made from TV programmes, you should have no trouble using a converter.
Connect to the VCR
The first step in using a VHS to DVD converter is to connect the device to the VCR. There are two common methods for doing this, including RCA and S-video cables. The VHS to DVD converter you have may only contain connections for one or the other, though several products on the market have both.
Connect to Your Computer
Next, attach the converter to your computer using the includedUSB cable. Several modern converters use a USB 2.0 connection for fast data transfer, so check for this option, when possible. Once you connect the converter to the computer, an on-screen prompt asks you to insert the discs containing the software and drivers.
Install the Software
VHS to DVD converter packages contain software that allows you to manipulate your recorded video. You must install this software before using the converter. In addition to DVD formats, some converters enable you to burn videos to Blu-ray discs, AVCHD DVD, and other formats.
Software Compatibility
In some cases, the recording software included with the VHS to DVD converter is compatible with advanced video editing software. This enables you to cut out unwanted portions of the video, rearrange scenes, and adjust the video and audio. If you already own video editing software, check to see if a converter's software is compatible. In some cases, the software included with the converter contains extensive video editing features.
Install the Drivers
A VHS to DVD converter also includes drivers for the computer. These are typically easy to install, although you may experience difficulties with compatibility or a failed installation. In these cases, try heading to the manufacturer's website. Companies often provide installation advice as well as driver downloads that remedy any problems you experience.
Record Video
Once you have connected the converter and installed all necessary drivers and software, you are ready to convert the video. Click the record button on the software program and press play on the VCR to begin. When you finish recording, the software program presents you with the choice to burn the recorded file to a disc or save it to the computer. You can do both, or simply burn the video to a disc without storing the file on the computer.
If you store the file on the computer, you can watch it directly on the computer screen or save it to burn to a disc later. The program may also give you the option to upload the file to YouTube, or transfer it to mobile devices likeiPhones and iPads. When you finish recording, the converter software may present you with an option of file formats to save the video. MPEG1 and MPEG are suitable for burning the video to DVD or VCD, while MPEG4 is a good choice for transferring the file to mobile devices.
How to Buy a VHS to DVD Converter on eBay
You can shop for several VHS to DVD converters from the sellers on eBay. Begin shopping by entering keywords into the search field on any eBay page. You can refine search results by adding new terms or clicking on links to eBay's categories. Try shopping for Deals to find free shipping on converters from top-rated sellers on the site.
Converting VHS video to DVD helps you free up space in your home while providing better protection for videos. There are several converters available, and they vary in their features and abilities. Some can convert copyrighted material, while others have restrictions. The right converter helps you create quality copies that you can enjoy for decades to come.