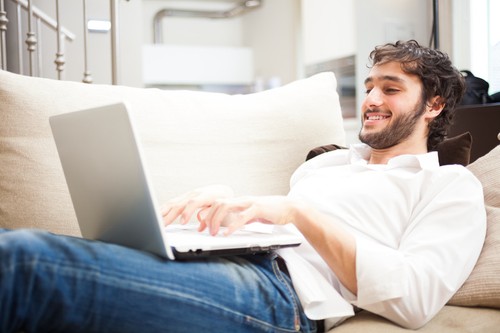 While MP3 is one of the most popular formats of media files, and the file format that digital music players usually require, MP3s have not been around forever. Unfortunately, that means that audiophiles with CDs, vinyl records, or cassette tapes have to either convert their current music collections to MP3, or buy them again in MP3 format. Because the average MP3 converter is a great deal cheaper than a music library, most people choose to do the latter. There are separate conversion devices for nearly every type of original media file, and learning more about them can help users turn any music format into MP3 in no time.
Converting Digital Files into MP3 Files
Converting digital files into MP3 files is mostly a matter of using the right software program. While there are many free programs available, anyone with a great deal of digital files to convert may want to consider a premium program. However, users should note that many audio players, such as iTunes and Windows Media Player, support basic conversion functions, such as WMV to MP3 or MP4 to MP3.
iTunes users can go into Settings, set the conversion method to MP3, highlight the songs they want to convert, and then select, 'Create a new MP3 version' from the File button on the menu. In Windows Media Player, the process requires the owner to rip CDs in MP3 format. Owners simply have to select 'Options' under the Rip menu, and then change the output format to MP3, which automatically rips the CD in MP3 format.
Converting Vinyl and Cassette to MP3
Converting MP3 files directly from a vinyl record or cassette is a slightly different matter than converting digital files. Buyers need a digital converter that can record the songs from the album or cassette. The quality of the finished recording depends entirely on the condition of the record or cassette.
Using an Analogue to Digital Converter
Audiophiles can look for and purchase an analogue to digital converter for vinyl or cassette. Using this sort of MP3 converter is a simple matter of plugging the converter into a compatible computer and installing any program that came with the converter on the computer. From there, playing the vinyl or cassette on the converter should convert the music tracks into MP3s.
Using an Audio Jack Converter
An audio jack converter is a converter that plugs into the audio jack on the player and records the audio. This is a fast and easy way to record anything as long as the digital player has a 3.5 mm audio jack. However, usually only digital media players and CD players come with these jacks.
Recording Methods
Recording devices are a great way to get a quality version of the song because they typically feature inline recording, basic retouching during recording, and a USB plug that transfers the audio to a computer. Converters are relatively inexpensive; however, anyone who would like to save money can utilise a quality microphone with a recording software program such as Audacity or GarageBand to record the audio as it plays from a record or cassette player.
Method

Pros

Cons

Equipment

Skills Required

Audio recording

Inexpensive

Fast

Lower quality audio

Requires separate retouching

Recording software

Setting up a microphone

Analogue to digital

High quality

Some models priced affordably

More expensive

Conversion device

None
Some newer record and cassette players automatically include features like MP3 conversion, so they are very appropriate for anyone who wants MP3s but still wants to play the originals as well. However, these players tend to be considerably more expensive than simple conversion models.
Retouching Software
Audiophiles can purchase or download software to retouch their converted MP3 files. However, they should consider any software program's authenticity before downloading it. Popular options include Audacity,Adobe Audition, and Sony Sound Forge.
How to Buy MP3 Converters on eBay
eBay is a great place to purchase an MP3 converter because the many sellers on the site offer hundreds of options ranging from low-cost home solutions to professional DJ equipment and software. eBay's sellers offer everything from deals on MP3 converters to second-hand options for those who want to save money, as well as top brands and products for anyone in search of the best. Audiophiles can choose an MP3 converter by deciding on a budget and considering the output quality they require. With a bit of knowledge on how to use an MP3 converter, audiophiles can enjoy their timeless music collection in digital format.