To connect Apple TV to your TV, you will need a HDMI cable which will transmit both audio and video signal to your TV. However, when viewing movie or music video from YouTube through Apple TV, you may like to have a better sound quality from your amplifier or your sound system instead of hearing the audio from your TV.
In Apple TV, the only audio output connection is Optical Audio, and in most amplifier or sound system, there may not have an optical audio connection, so how you can connect your Apple TV optical audio output to this kind of sound system.
Here is the Way !
By using a Digital Analog Converter (DAC), which can convert optical audio sound signal to analog signal.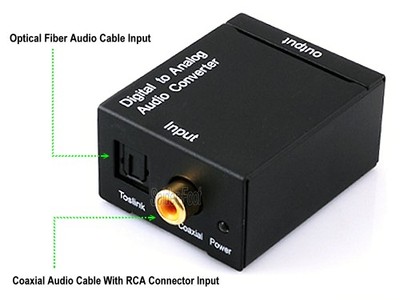 You can see in the DAC picture above, there is an Optical Audio input, first connect your Apple TV opitcal audio output to this input using an optical audio cable.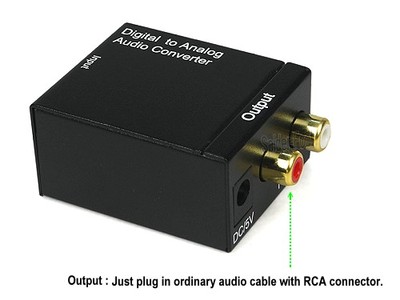 In turns you can then use a normal RCA cable (Red, White cable) to connect the Analog output to your amplifier or sound system, see picture above.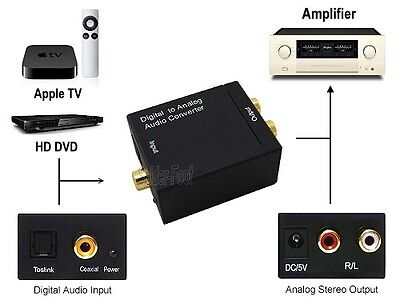 By doing the above connection, your Apple TV audio can then output to your Amplifier or Sound System. And you can then enjoy great sound system quality from Apple TV.