Shell craft is so much fun and it can be used for many different items such as mirrors, photo frames, shell hangings, shell pictures, jewellery boxes etc.
This guide is on how to make a jewellery / trinket box with shells.
MATERIALS NEEDED
You will of course need a box. You can buy plain wood or cardboard boxes from Spotlight, Bunnings and $2 shops such as The Reject Shop.
You will also need a hot glue gun. These can be bought very cheaply at the same stores mentioned above. Make sure to buy heaps of glue sticks too. They don't go as far as you think, but that's ok because they are very cheap to buy.
The last thing you will need of course is shells. You can collect your own shells or you can buy them in bulk from my store. Here are a few examples: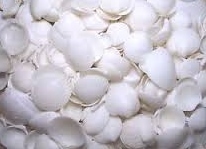 These shells are called Cay Cay. They are a great shape and you can glue them on either way depending on what look you are going for.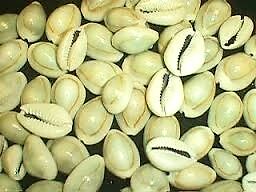 These are small cyprea moneta shells and they make a great contrast from the white shells. They have a 'flat' side so they are easy to use in a uniform way to make your project look professional.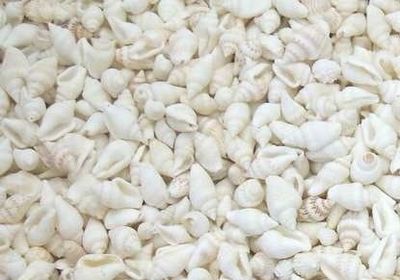 These shells are white Nassa shells. They are probably one of the most popular shells for shell art projects. They are very small and require a lot of time and patience to work with. But the end product is worth it.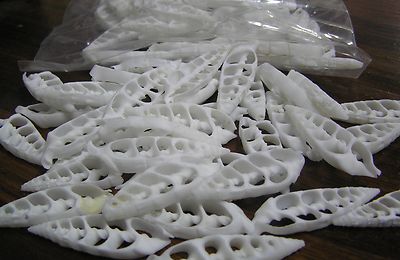 You can also buy sliced shells. These ones are called Vertagus. They are perfect for glueing onto canvases, jewellery boxes and other flat surfaces. I also like to use these shell slices to make flower shapes or to end off a row of shells with a pointy end.
TECHNIQUE
If you haven't used a hot glue gun before then don't be scared. The glue is very hot, however it doesn't burn your fingers. When you first turn on your glue gun, leave it for a couple of minutes before you use it, to make sure the glue is very hot. If it's not hot enough your shells won't stick properly.
For big shells, put the glue onto the shell while you're holding it in your fingers. But for the small ones like the Nassa shells it is easier to put the glue onto the surface and then place the shell onto it. But you do need to be quick because the glue dries in 10-20 seconds.
Depending on the surface, it is a good idea to lay out all of your shells first so you can check your design. Then just glue them on one by one.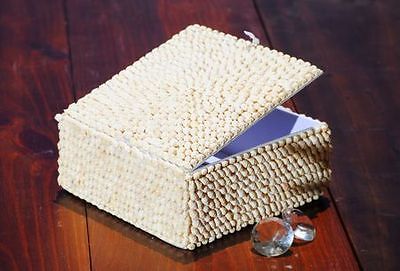 This box (for sale in my store) is covered in white Nassa shells. To get this look you can glue the shells on in rows. You can put glue on the box about an inch long and add 2 or 3 shells at a time. Make sure to do one whole row at a time. And make sure to place all of the shells in the same direction.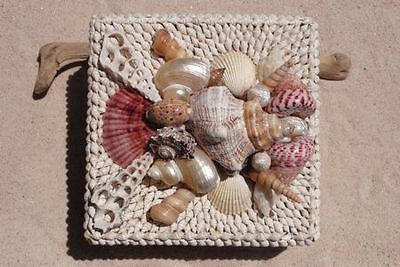 This jewellery box (for sale in my store) has had some larger coloured shells added to the top. If you are using big shells they will sit better on the top of the box, rather than the sides.
Hopefully this article has given you some inspiration. Please feel free to contact me for any advice you need on how to use shells or starfish in your craft project. I am always happy to help.