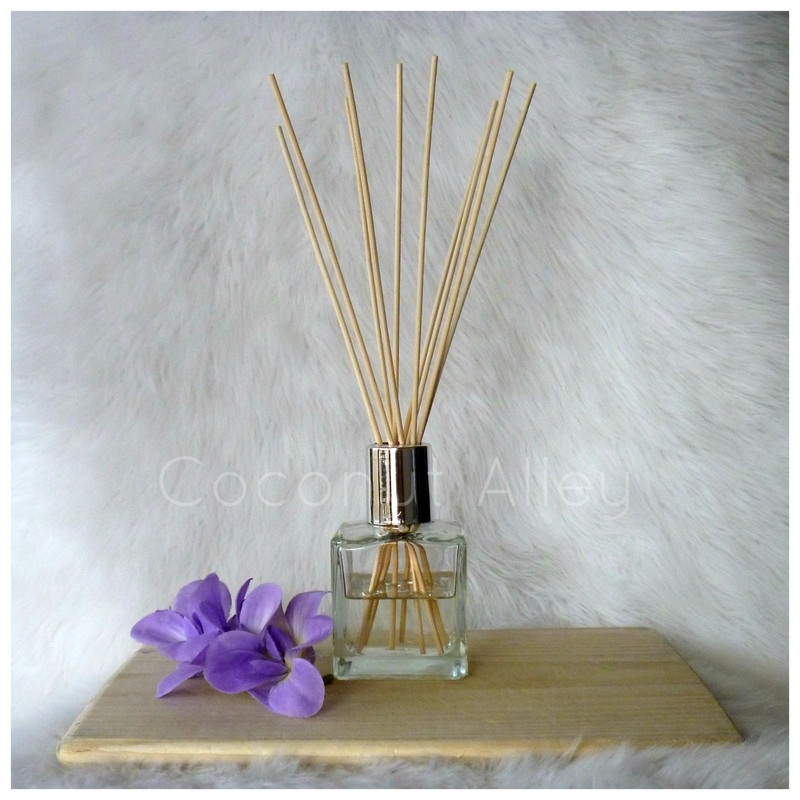 Add a caption
Reed Diffuser Oil, Reeds & Diffuser made by Coconut Alley
How To Use Our Reed Diffuser Oil
Pour reed diffuser oil into a clean, dry glass reed diffuser.

Fill your diffuser to approx. 75% - 85% full to avoid overflowing. (With our diffuser glassware able to hold 140mls of oil, and our refills being 100mls, you will never have this problem).

Remove rubber band and place reeds into the diffuser. Be sure to space out the reeds.

Place in a suitable spot in your home, away from children, pets and electrical equipment.

Reed Diffuser Oil will continue to fragrance your home for approx 2 months. You can use until all fragrance is gone from the oil, or until the oil disappears, whichever happens first.

Our Top Tips & Tricks on using our Reed Diffuser Oil
Reed diffusers work best when placed in an area with good air flow.

I recommend using multiple diffusers if you are trying to fragrance a large area or hide bad odours.

Turn the reeds weekly to keep the scent fresh, or when you are about to have visitors.

Make sure to use new reeds every time you change your oil. Our Reed Diffuser Refills come with 10 x free reeds everytime you purchase a bottle.