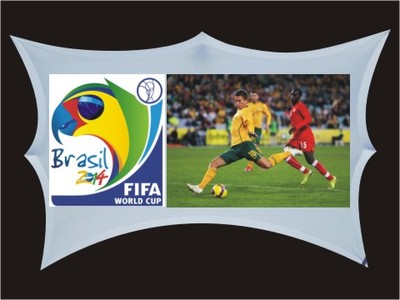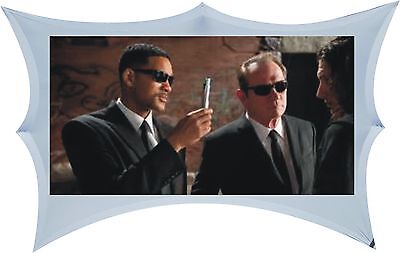 Outdoor Projector Screen Setup
Having spent well under $200 you will be excited to receive your new Stretch
Outdoor Projector Screen
, firstly check the contents of your order, inside the carry bag you should have the Stretch Fabric Screen plus a packet of 8 bungee cords.
You will have chosen either the model that stretches to over 3 metres wide of the one that is over 4 metres wide.
For the 3 + metre model try to have the widest fixing points at about 3.4 metres wide, with the 4 + metre one 4.4 metres wide is good. If you don't have any centre upper or lower fixings you can run rope across top and bottom and fix to that.
Place your projector 4 metres away from the screen, turn it on and move it's position until the screen is filled with the image. (every projector has a different throw)
You can project from either side as the screen is perfect for both front or rear projection. (just be sure to change your projector settings if using rear projection so any text is read correctly)
If your projector screen ever gets dirty you can place it in your washing machine using a cold wash setting, do not iron your screen as it is a polyester based fabric.
Having a big outdoor projector screen will allow you to watch a multitude of things from movies to sports, people will love coming over to your place as their is nothing quite like watching something on a huge projection screen in your backyard.