Fake memory cards have lower speed, quality and capacity as a general rule of thumb.
Is your memory card fake or real?
Please follow this picture guide and use it as a guide only so you can make an informed decision when buying memory cards on Ebay.
Compact Flash
Fake Compact Flash Card example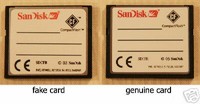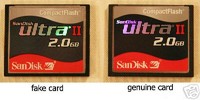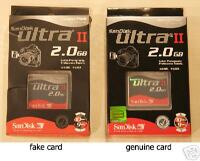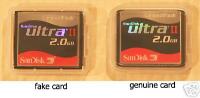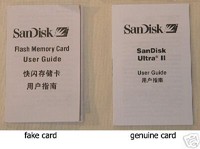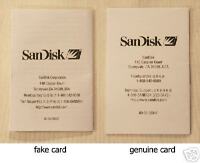 SD
Fake SD Card example
Real one on left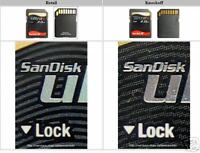 MS DUO PRO
Fake MS DUO PRO Card example
Fake seal one Top
happy and safe shopping!