A well packed and labelled item will go a long way to avoid unecessary damaged and lost items in the postal system and help ensure that your customer receives their item as intended.
I consider the following guide to be an introduction and while not a complete how to pack and post guide (that would need a book) it may still benefit some. In this introduction I will show you how to pack an item safely using paper and cardboard.
Things you need to consider before you begin to pack:

Impact
- Will my item survive a reasonably solid impact such as a drop from a height or impact from other (possibly sharp) objects?
Pressure
- Can my item survive if other larger, heavier objects are placed on or around it?
Rubbing
- Is my item packed firmly so as to avoid any rubbing from movement?
Environment
- Have I sealed my item from the elements such as water, dust and heat?
Bending
- Is my packaging strong enough to resist bending? Ie: When sending vinyl records, prints.
If the answer is no to any of the above please read on.


First things first. A good variety of packing tools and materials is essential. Following is a list of items I use and recommend.
Scissors

- For cutting thin papers, plastics etc

Stanley knife or similar - For cutting things scissors can't. You should always cut away from yourself.

Commercial grade packing tape - Strong quality tape for sealing boxes

Duct or gaffa tape - Extra strong and durable tape
Ziplock , self seal bags - To protect item from the elements such as water

Plastic film - Also for wrapping items to protect from the elements
Bubblewrap - For wrapping and fill. can be re-used

Masking tape - Non critical seal that is easy to remove and can be written on
Butchers paper or similar - Provides good fill and package protection if used properly, can be re-used and is environmently friendly
Tissue paper - Used initialy on small fragile items such as glass ornaments
Cotton wool - As above, also as fill

Foam, solid

- Used as fill to prevent damage from impact and pressure

Foam, soft

- Used as fill for fragile items to prevent impact damage
Coreflute, 2ply cardboard - Can be cut to shape and used to re-enforce inside boxes

cardboard tubes

- Suit a variety of items and provide good protection depending on density


Packing felt

- Essential for larger items such as furniture
Cutting mat - Use this when using stanley knife or other sharp knives so as not to cut through object beneath
Packing tape dispenser - Handheld, allows a free hand while sealing cartons
Satchels - Express or Regular - These are made from very durable material. Pack items as normal in a box to fit inside. Advantages include knowing postage cost in advance and less trips to the Post Office as they can be posted in streetside Postal Boxes. Weigh item after packing to make sure it is not over the weight limit of the satchel. Posting Express Post can be of benefit as item posted spends less being handled in postal system thereby increasing chances of arriving unscathed

Scales - A good set of scales will take the guess work out of estimating weight of your item
Another item used which I personaly don't use is styrofoam balls or (peanuts) as it is sometimes called for many reasons. This material is small and easily digested by animals and children, no recycling benefits, allows item free movement within box/package and is messy and takes time to clean up. Have you ever opened a parcel with this stuff in it only to have it go everywhere?
TIP: For hard to find packing materials look in the phone book under packaging supplies, foam supplies or similar
The following example can be used for many items however for this exercise I have borrowed a couple of plates from the kitchen. Imagination is needed to provide value to them.
I am using the paper packing method and begin with flat sheets of butchers or similar paper. Any paper over 80gsm would be suitable.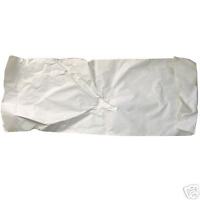 I prepare the paper by loosely crumpling it into a roll - Do not twist as this can tear the paper.
This provides the crush zone to protect from impact.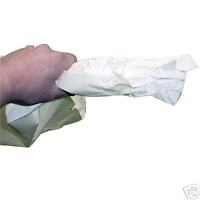 Once I've prepared the paper I need to choose a box. Assuming the item is of high value. you may be able to aquire thick 2 ply boxes from your local hardware, variety store etc.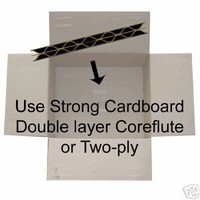 I now layer bottom of box with my pre-prepared paper ensuring it's totally covered firmly and at least 10cm thick. There should be no gaps. Paper should be laid in crumpled strips against each other.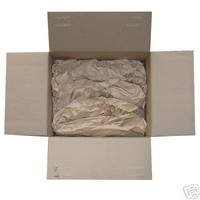 Now it's time to prepare my two (precious) plates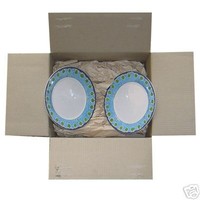 Seeing as I am packing two flat plates together of similar size I am going to pack them together. I begin by placing a few sheets between to keep them seperated.
Item of different shapes and sizes must be individually wrapped and packed with a good amount of packing between to keep the items seperated.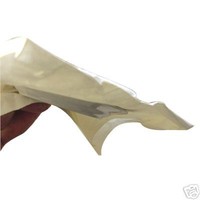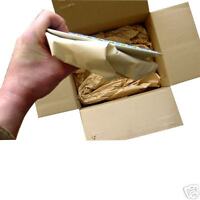 Once the two plates are wrapped nicely the paper can be held in place with masking tape if you so wish, however this step is un-necessary if the packing is firm.The items are now placed in the centre of the box, again ensuring there is at leat 10cm clearance sides and top.
At this stage you may consider also placing the item in plastic before putting it in the box.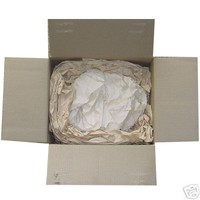 The rest of the spaces are filled with crumpled paper begining around the sides and finally the top is covered with a layer (not shown completed). Ensure that all voids are filled and that no movement will occur once box has been sealed.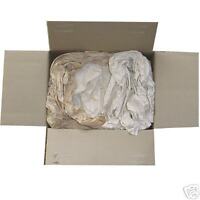 It's now time to seal box with good quality packing tape. A hand held tape dispensor can come in handy here.
Tip - before sealing box include a copy of invoice or address in case outside label is damaged


Posting tips:

Visit Ebay's postage centre for postage advice, and Ebay's Australia Post page
Items should not be able to move inside box
Hollow items should be filled with packing material
Never label outside of box with its contents
Always provide options for insurance on valuable items

If fragile consider packing first box within a second larger box
Avoid newspaper as packing as the ink can mark items and the paper rips easily

Avoid over taping items as this can lead to damage when the customer tries to open it
Consider adding a warning label to packaged item that sharp knives or similar should be used with caution to open contents as they may damage the item

Buy a good set of scales
Weigh and measure item after it's packed to determine postage
If you have a large or awkward shaped item consider alternate methods of delivery such as Courier Companies and Furniture Removalists. Phone a few for the best quote. Using a Furniture Removalist for larger items such as furniture can prove cost effective. Be prepared for longer delivery times and that you may need to deliver the item to a

depot

and the item may have to be picked by your customer from a

depot

close to your customer. In some states there is also the option of Busfreight between towns. As before, item will need to be delivered and picked up from their

depot's

.

If you have found this guide useful please take a moment to click on the yes button below. I will write more guides in the future as time permits specific to packing other items. I have had over twelve years experience as a courier, furniture removalist and delivery truck driver so if you have a request on how to pack and post a specific item, let me know and I may write a guide for it. By the way, there may already be a guide written specific to your needs by other members. To view, visit Ebays guides section.
View my items for sale here