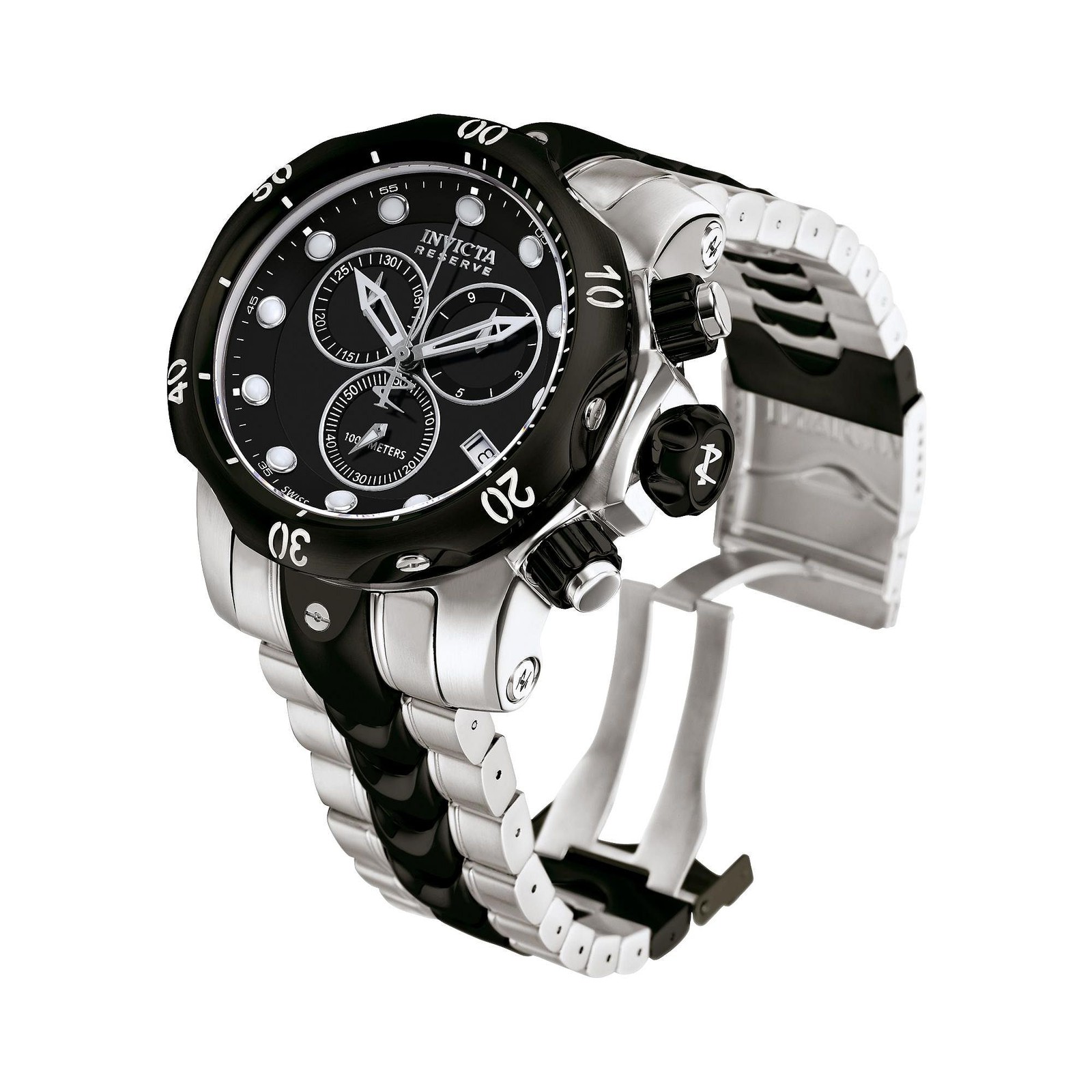 Invicta watches , although Swiss-made, bear an affordable price tag. The company also commits to providing out-of-the-box watch designs to its customer base, as evident in its many Invicta watch collections. There are many types of Invicta watches available, making it a bit confusing for first-time buyers of the brand.
Searching for the right Invicta watch is easier if buyers know what important things to consider. Knowing the top-rated collections from Invicta also gives buyers perspective on the strength of Invicta watches. In addition, knowing how to size the different Invicta watch bands allows buyers to find the perfect Invicta watches for their needs.
Setting the Price Point
Budget is the most important consideration when buying an Invicta watch. Buyers must decide how much to pay for an Invicta watch so it is easier to sort through the many watches from the company. Invicta offers Swiss-made watches which are well within the budget range of many consumers. As for quality, as the prices go higher, the quality of Invicta wristwatches greatly improves.
Invicta Pro Diver
The overall size and design of the Pro Diver gives the impression of boldness. Designed for water activities, the Pro Diver has its crown and caseback screwed down and offers a water-resistant level of 200 meters. This Invicta watch runs on quartz, offering the most accurate timekeeping possible.
The watch also features a unidirectional bezel to measure distance and speed, which divers and runners find useful. Also worthy of consideration are the date calendar and luminescent hands that watch sports. The watch features very useful shock resistance, which makes it great for tough use.
Invicta Lupah
Invicta Lupah has a distinctive look which surely catches one's attention. A popular Lupah watch for men includes the 6098 chronograph watch with a black rubber strap. The 6098 has a Swiss quartz movement and sports a flame-fusion crystal and brushed stainless steel case. It features a red dial with white luminous hands and black Arabic numerals and hour markers.
Women have the Invicta 10235 chronograph watch with a white leather strap. The 10235 model features a silver dial with pink and white hands, stainless steel crown and pushers, as well as Arabic numerals for hours of 12 and 6 and fuchsia markers for the rest of the hours.
Invicta Misfits
Famed graffiti artist Erni Vales is behind the five rebellious designs of the Invicta Misfits watches, including designs with bounded bears, cyborg dogs, skeleton brides and grooms, and tattooed furry animals. The Misfits watches are made of 52 millimetre solid stainless steel and polyurethane cases, as well as stainless steel push and pull crowns with screw-down protective caps. They also feature flame-fusion crystal displays and luminous hands.
Invicta Angel
Another popular line of Invicta watches includes the Invicta Angel models, which specifically target women. The Angels line offers 38 millimetre cases and flame-fusion crystal displays. The silicone bands come in colours such as purple, pink, orange, and light green, which are all bright, but have easy-on-the-eyes tones. Of course, there are Invicta Angel watches which sport the classic white or a black silicone bands.
Other Factors to Consider
Aside from the price, it is important for buyers to factor in the style of the Invicta watches they are planning to purchase. They need to consider if the sizes of watch cases and the widths of the straps fit well around their wrists. Generally, people who have thicker wrists need watches with large-sized cases and wide straps. Buyers should evaluate if the overall style of the watches go well with the clothes they usually wear.
Maintaining an Invicta Watch
The ideal storage for an Invicta watch is its box or a general watch box. If consumers own more than one watch, it is better to keep them separate, by putting them in individual boxes, on individual hooks, or in individual compartments. Keeping the watches separate when not in use avoids damage to fragile parts of the watches.
If the Invicta watch has metal parts, it is best to keep it away from water so that the metal parts do not to tarnish, dull, or rust. Applying a thin coat of clear nail polish to the metal parts of an Invicta watch gives it extra protection.
Sizing an Invicta Watch Band
Many Invicta watches come as a good fit, while others need some adjustment, and each band type differs in its adjustments. The table below shows the types of Invicta bands and the respective procedure in adjusting each of them.
Type of Bands/Straps

Adjustment Procedure

If the watch has a clasp band with a spring pusher or paper clip, remove the spring bar and move it to a different hole

Stretch watch band

Wrap the band around wrist and count the overlap

Add one to the overlap number to know how many to remove

Bend the flaps of a section to remove a link

Slide the section sideways to disengage links

Reassemble the band and close the flaps

Friction pin band

Use a link remover and a pin pusher tool

Put the band on a link remover base with arrows pointing down

Remove pin with a pin pusher tapped lightly by a small hammer

Adjust band to the right length and reinsert pin

Clip spring band

Watches with three-part fold may use clip springs

Use a pin pusher to open a clip and remove a link

After checking that the band fits correctly, reassemble it by pushing the clip back to the link
The table above serves as a quick guide for those who need to adjust their Invicta watches. Invicta watches vary in types of bands, so it is important to determine the type before making the band adjustments.
How to Buy an Invicta Watch on eBay
There is a broad range of Invicta watches on eBay, and buyers find collections from popular to limited editions. To begin a search, type keywords like " Invicta watches" into the search field on any page within the site. The filter system allows you to see only listings with your preferences, such as casing, band material, colour, price, condition, and price range. Actively searching for an Invicta watch from a Top-rated seller may land you a great deal which includes free shipping.
Invicta watches come in many designs, from classic to rebellious, and though Swiss-made, still offer affordable watches that appeal to many people. It is important for buyers to consider the price range they want to be in as well as the style of the watch before purchasing.