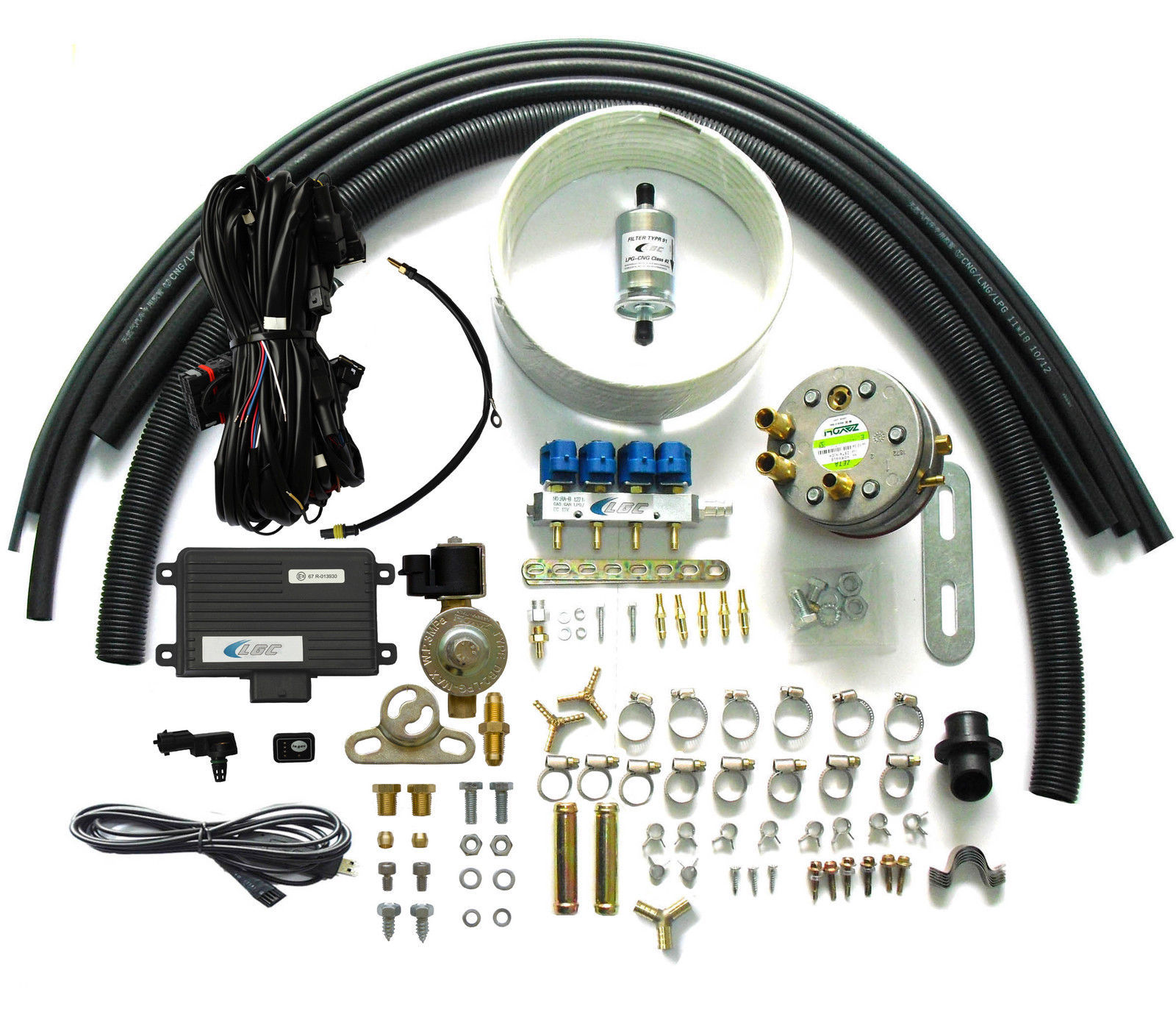 Converting a car to run on propane is an eco-conscious choice that more and more owners are considering. Although swapping out the petrol system for a propane-friendly fuel option and reducing a vehicle's environmental impact is appealing, some may be confused about the best approach to take. By learning some of the basics about LPG conversion kits, vehicle owners can make educated decisions and enjoy a more environmentally responsible driving experience.
Advantages of LPG conversion
Converting to an LPG fuel system is a significant upgrade to a car or truck, so it is helpful to weigh the advantages. Beyond the lower emissions, LPG conversion offers a number of benefits to the vehicle itself. As a clean-burning fuel, propane can extend the life of delicate engine components, such as spark plugs. LPG also creates an improved air-fuel mixture in the combustion chamber, resulting in better response and more power. LPG is also a much more stable fuel than petrol. Whereas storing a large quantity of petrol might put any driver on edge, LPG vehicle owners can safely store and travel with propane without worry.
Components of an LPG conversion kit
The various parts that come in an LPG kit vary from one set to the next, but most LPG conversion kits contain the same key parts that are essential to the conversion process. Learning about what goes into a conversion kit can help consumers select the best option.
Fuel tank
A fully stocked LPG conversion kit comes with a new fuel tank to house the store of propane liquid. Fuel tanks can come in a number of designs, from basic metal tanks to very lightweight plastic tanks.
There are four general categories of fuel tanks used in these applications. Type I are the most cost-effective and feature steel or aluminium bodies. Type II tanks are thinner metal varieties with a carbon composite reinforcement band around the middle, while Type III are metal with a full carbon wrap. Finally, Type IV tanks are plastic wrapped in carbon fibre and have the lightest design albeit at a higher price point.
Convertor or regulator
The next key component is the convertor, or regulator. This part of an LPG conversion kit transforms the liquid propane into a gas and also works as a fuel regulator to control how much gas travels into the system.
Fuel rails and injectors
A conversion kit also typically comes with a new fuel rail and fuel injectors. The injectors work with an adapter to connect to the engine's fuel injection system.
Wiring harness and fuelling computer
In most instances, cars and trucks also need new wiring and a new fuelling computer. An LPG conversion kit wiring harness connects to the vehicle's ECU to intercept any throttle data and funnel it towards the new fuelling computer.
Fitting an LPG conversion kit
The vast majority of LPG conversion kits are universal and work with a number of vehicles. Select a kit that is compatible with the car or truck's make and model as well as its year of release, as specs can change from vehicle to vehicle and year to year.
Consumers can also look for kits based on the number of cylinders in the engine. Universal LPG conversion kits are typically designed for a particular number of cylinders, ranging from the basic four to V8 engines.
The dual fuel approach
In addition to a full LPG conversion, consumers may also want to consider installing a dual fuel system. This allows them to use the vehicle as either a petrol or propane system as needed. Given that access to propane fuel can be limited in some areas and not readily available at most petrol stations, drivers can use the propane system when supply is on hand and then shift to petrol whenever necessary. This installation is a more complex process, but drivers can easily switch between the two systems via a dash-mounted control toggle.
How to buy LPG conversion kits on eBay
Those in search of an LPG conversion kit can browse a wide array of options on eBay. Begin by locating the search bar on any page, and perform a keyword search for a kit. Using search criteria related to your car's engine can narrow the list of resulting products, but you can also use a broad search term to see the full range of products available. Take a closer look at appealing listings by reading the product description and examining the included photos. With a few basic tips and the right kit, anyone can make the eco-conscious transition to propane.