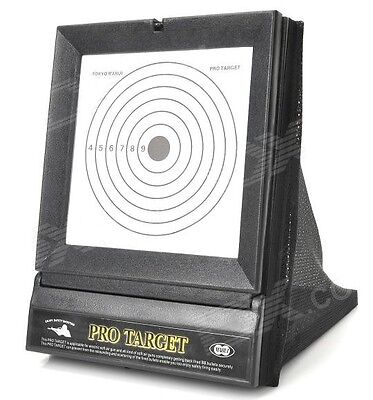 When it comes to shooting and hunting, practice makes all the difference. The more you practice, the better you will get at hunting. However, not all people have access to affordable facilities. Having spent a considerable sum of money on your gun, it is only fair that you can save money on target practice. If you are out of options with regards to cheap target practice, the ideal solution to your predicament is buying a Mesh Target.
You can keep shooting your air rifle pellets at the mesh target and get all the practice you want. For one, you don't have to buy a new target every time you want to practice. Plus, the mesh target is cheap anyway and you also get a few paper targets with it. This way, you can keep practicing for hours without having to worry about the cost.
While this may not be the ideal training you had wished for, it is a step in the right direction. You can work on improving your hand-eye coordination and aim so you can get more shots on target when it comes to the real thing. Moreover, you can have a great time with your family practicing your shots at the paper targets. Take this opportunity to teach your kids a thing or two about shooting with an air rifle.
So, all you need to do is buy a mesh target and you are all set. From there on, it is simply a matter of setting up the mesh target and firing away.
CLICK HERE
to see all the Targets in our Store