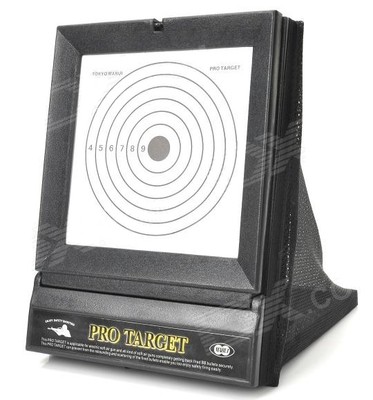 There is no dearth of options when it comes to target practice. You can buy cardboard and wooden targets and shoot at them. Yet, the best choice available to you in terms of economy is a mesh target. There are several reasons why you should keep a mesh target at the top of your priority list when looking for a target to buy.
One of the foremost reasons why you should purchase a mesh target is that it makes your target practice cost-effective and easily affordable. For one, the target itself is not expensive to purchase. Plus, you can use paper targets on it, a few of which you get for free when you purchase the mesh target.
More significantly, you don't lose the air rifle pellets that you fire at the target. The mesh ensures the pellets are lodged within and don't fall out. Once you are out of pellets, you simply have to walk up to the target and retrieve all the pellets inside, assuming that you get every shot on target. So, you don't have to spend too much money on the pellets either.
There are no restrictions on location as far as using the mesh target is concerned. Since it is portable, you can easily move it around. Practice outside if you want or take it into your garage if it's raining. This gives you the freedom to use the mesh target in any way you want.
So, you can see there are several good reasons why you should purchase a mesh target.
CLICK HERE
to see all the targets in our store