How to tell a fake sd card and USB

Ok recently i have seen MANY...fake Micro SD Cards and USBS on eBay. It is a epidemic. I have chosen to write a guide on how to tell fake cards and usbs to help eBayers not be scammed. I will list some imges at the end of the listing of Fake SD Cards and USBS. Please look at them and understand what they look like.
FAKE USBS AND SD CARDS MAY SAY THEIR 64GB BUT THEIR REALLY CARDS OF A LOWER VALUE MODIFIED TO LOOK LIKE THEY HAVE A LARGER CAPACITY

What to look for when purchasing cards:
1. A REALISTIC COST - A 64GB card going for 20$ is obviously not real. As the saying goes 'if its too good to be true, it probably is'.
2. Little Feedback - Everyone has to start somewhere? You should look at a users feedback but don't base a decision off this. If you choose to buy the card just make sure to do the test which is listed below.
3. Packaging similar to the images below - Look below and study the images :)
4. Its from China or other Asian Nation. - Just don't.

Note: I may not include USB PICTURES as they are much harder to spot. I suggest running the tests the minute you receive them!! !

How to test a card:
So you decided to purchase the card and now you want to check it. You can use a program called H2testw which checks the speed (to check if the card is class 10 etc) and the real capacity of the card. I have linked a video above on how to use the program :) I 100% recommend you do this even if you trust the seller

So your card is fake?
Open a dispute ASAP and screenshot the H2testw report. Remember to leave feedback warning users of the fake cards and definitely report them to eBay!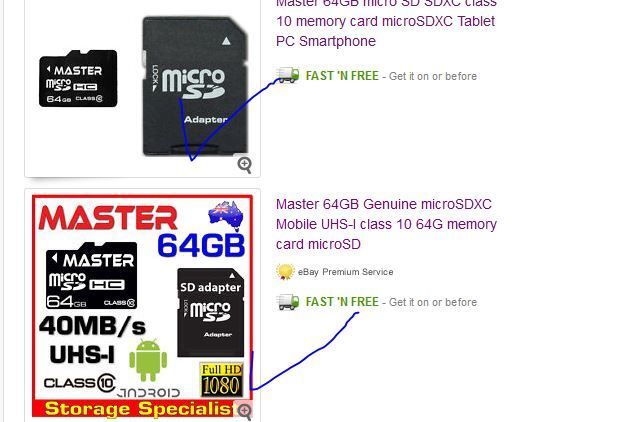 Add a caption
Good Seller. High Feedback.!!!! ALWAYS LOOK @ FEEDBACK :)
Click to Edit Caption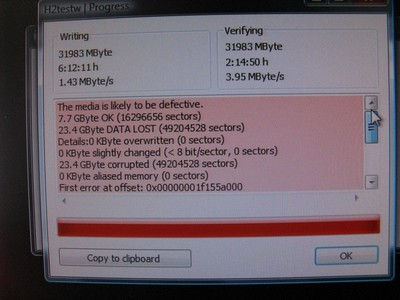 A Test
Look at this test. The card was suppose to be 32GB. Once the test was run 23.4GB of data was CORRUPT!!!
THE DRIVE WAS ONLY 8GB WOW.