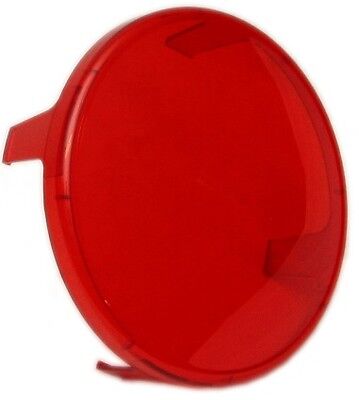 Are you taking spotlights on your hunting trip? Nearly every hunter, casual or professional, takes spotlights on a hunting trip. This is because they are a great source of light when you are going deep into the woods. The sun may not shine there at all and at night, it gets pitch black. To have any sort of visibility, you need to have a spotlight on hand. However, this also means you might attract animals of all kinds when you turn the light on at night.
Since most spotlights emit a white glow, animals have gotten used to them. As soon as they spot the familiar white light, they know better than to go towards it. While at night, this could help you keep them away, when you are hunting, you might actually drive the prey away. This is why you need to ensure this doesn't happen.
This is where you get to realize the benefits of buying a red spotlight filter. The spotlight filter goes over the main beam of the spotlight and ensures that the light coming out is red and not white. Since animals aren't familiar with the red light, they aren't likely to be perturbed by it. This way, you can get the light you need in the woods without scaring game off. Using a spotlight shouldn't affect your hunting success but for that, you need to buy a red spotlight filter.
So, get yourself a red spotlight filter right away. They are available at affordable prices.
CLICK HERE
to see our lights and accessories