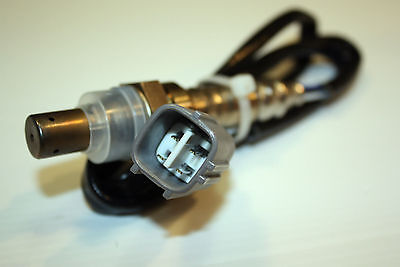 Add a caption
Oxygen sensor with anti-seize compound pre applied under protective plastic cap
Most modern cars run 2-4 oxygen sensors and they deteriorate over time.
Replacement of an O2 sensor
Because they deteriorate over time it is important to change them either when they fail or after extended use. A bad
sensor
can cause fuel consumption to increase, power to decrease and also produce more emissions.
The good news is replacement is quite straightforward and replacements can be found
here
as well as many other engine sensors in
Auto Sensors Australia's Store.
The sensor itself is screwed into the exhaust system and needs to be removed with a spanner or a special socket. They can be hard to remove after time. The other end is simply a plug which needs to be disconnected and then the sensor can be removed and replaced.
Installation is the reverse procedure however you should use a special anti-seize compound on the thread when installing the new sensor as this aids in future removal. All of
our sensors
have this product pre applied and covered by the protective plastic cap you see in the picture above.
The job is complete.
We specialize in Nissan, Subaru, Mazda, Mitsubishi, BMW, Toyota particularly Impreza, Forester WRX, STI, Nissan Syline R31, R32, R34 NEO GTR, Silvia, CA18det RB25DET, RB26DETT, SR20DET, Lancer EVO Patrol