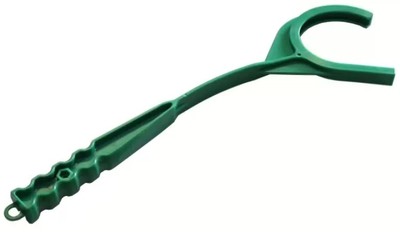 When packing your stuff for a hunting trip, there are many things you have to consider taking with you. Some are essentials, like food, shelter, clothing and your hunting gear. Yet, there is one accessory which not many people think about when packing for a hunting trip: a handheld clay target thrower; even though it is one of the most useful things out there.
You might wonder what purpose a handheld clay target thrower would serve on a hunting trip. The fact of the matter is that it could prove to be quite handy. For one, you can practice on the go. Just because you are on a hunting trip doesn't mean you cannot practice your shooting skills. Get your friends to throw targets in the air and shoot them down.
Moreover, you can use the handheld clay target thrower to have a great time with your friends. Since they are free to throw the targets in any direction they want, the activity becomes all the more enjoyable. You can kill the time while having a lot of fun. Your shooting technique would also improve when you have to shoot targets at different altitudes going in different directions.
The great thing about the handheld thrower is that it can be used with ease by both right-handed and left-handed people. You don't need to carry two throwers with you. Also, it is made from durable materials, ensuring that it would last you for some time to come. You can consider it an investment. The only thing you need to ensure is that you don't forget to take the handheld clay target thrower on your hunting trip.
CLICK HERE
to see all the targets in our store