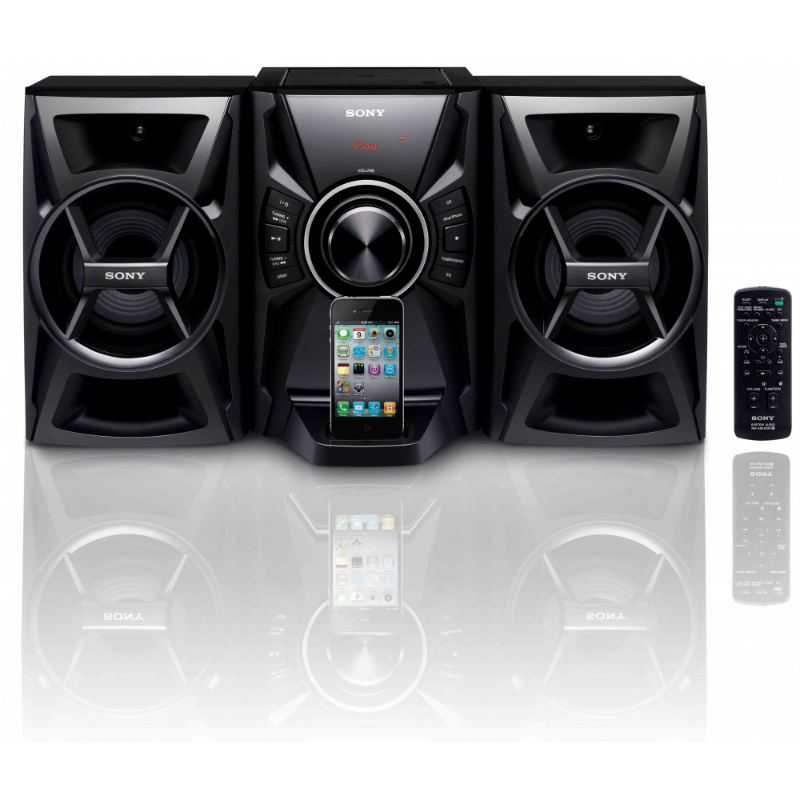 Audio Hi-Fi systems are synonymous with every household, however big or small, and are as big a part of home entertainment as any TV or computer will ever be. Hi-Fi systems come in a huge variety of different compositions, with integrated set ups featuring everything from old school record decks to the latest in multi-disc CD changers.
The varied experience that is sought by different buyers means there is a Hi-Fi market that is always bursting at the seams and able to cater for every single preference. eBay has one of the biggest selections anywhere online and the following guide explains how to identify an appropriate Hi-Fi, as well as how to buy it safely and securely using the auction site.
What Is a Hi-Fi System?
In its most basic form, a Hi-Fi system is something that produces sound from a number of different decks with each playing a different type of media. Everything is played through the same amplifier and speakers with traditional Hi-Fi systems able to be added to regularly.
All Hi-Fi systems will be made up of a standard list of components, which are as follows:
- Speakers
- Amplifier
- Media Player
- Plug and Other Connecting Wires
Many modern systems are now all in one and don't require extra parts to be bought. This makes it simpler for consumers to set one up, but takes away some of the customisation that older systems were known for.
Media Types
When coming to buy a Hi-Fi system, the buyer will usually have a number of different media types they want to play through it. The different types of media that a Hi-Fi can now cater for are very far ranging and the following table outlines the different media types with a description alongside each:
Media Type

Details

Tape Deck

· Plays cassettes and can record from radio shows or CDs using the Hi-Fi's recording function.

· Tape decks normally have space for two cassettes and are present on all older models with newer Hi-Fi systems featuring one or none.

CD Player

· Deck that plays compact discs (CDs).

· Most Hi-Fi systems will feature a CD player that has anything from 1 to 10 discs.

Karaoke

· Specific machines that are made for users to sing karaoke songs, which are played on CDs or tapes.

Mini-Disc Player

· Allows the user to play mini-discs through the system.

· Rare, as they never really took off as a media type.

Radio Tuner

· A deck that gives the opportunity to play the radio through the Hi-Fi.

· Very common, and most, if not all, Hi-Fi systems will have some sort of radio tuner.

· Check which bands it includes and whether it will work in your country.

Digital Radio Tuner (DAB)

· Radio stations that are broadcast digitally and have a clearer sound.

· Digital radio tuners are less common than regular ones.

· Both types of radio can be recorded onto cassettes in conjunction with the tape deck.

USB

· Gives users the ability to connect external devices to the player via a USB wire.

· Devices that can be connected include MP3 players and external disk/pen drives.

iPod

· Apple iPods and iPhones can easily be connected using this method.

· Some may feature a dock that charges the external device.

· Many modern Hi-Fi systems are likely to have one of these.

Record Deck

· Can play vinyl records of any size.

· Many older machines will feature a record deck of some sort.

· Check to make sure it still functions and has the correct speeds.
Decisions to Make When Buying a Hi-Fi System
Once buyers have made a decision on the media types they want a Hi-Fi to cater for, there are a few other things to consider. These are as follows:
- How powerful should it be? Most of the Hi-Fi systems that can be found for sale on eBay will talk about how powerful the speakers attached to them are. Deciding on the right output in watts is crucial to making sure the Hi-Fi lives up to all the buyer's expectations.
- What type of discs can it play? Hi-Fi systems, overall, have a CD player integrated into them in some way. This being the case they will be able to play a variety of different types of disc and it will be worthwhile checking which types before committing to a purchase.
- Is it the right size? Work out where the Hi-Fi system will spend most of its time before buying it. The systems tend to be rather large, and setting aside an appropriately sized area for it to be put will mean any disappointment can be avoided.
- In what condition will the Hi-Fi arrive? Many of the Hi-Fi systems listed on eBay will be used and the exact condition of the item must be considered before making a bid binding. Photos provided by the seller with give a good indication as to what condition the Hi-Fi is in.
- How old is the Hi-Fi system? As Hi-Fi systems have been around for a while, a lot of those listed will be old. This does add to the charm and make them vintage, but customers should be wary that older items will be harder to repair and may already have faults.
How to Buy a Hi-Fi System on eBay
The number of Hi-Fi Systems available to buy online is larger than anything in the retail place and allows buyers to find items that might otherwise be unavailable in a shop. eBay is one of the best places to find such items online and the site's legion of knowledgeable sellers is there to help buyers at every step of the process. The following points give buyers a systematic guide on how to find them on eBay:
- Categories: eBay allows buyers to find Hi-Fi systems in a number of different ways. The easiest is to go to the 'Electronics' category from the site's front page. Once the next page has loaded, hover over 'Audio' on the left hand side and click 'Hi Fi Systems' from the list that appears. Now there will be a list of all the Hi-Fi Systems available to buy on eBay, and the next headings explain the different ways to narrow this down.
- Brand: Almost every major brand has created some kind of Hi-Fi system, and eBay allows buyers to search for the particular brand that they trust. By using the parameter on the left hand side, buyers can choose to narrow down the results by brands, including Sony, Yamaha, Panasonic, Philips, Pioneer and many more.
- Condition: Every Hi-Fi system for sale on eBay is listed with a condition attached, and lets the buyer know what to expect when they buy a certain item. eBay allows results to be narrowed down so that either Brand New, New: Never used, Manufacturer refurbished, Seller Refurbished, Used or For parts or not working items are shown.
- Know the Seller: eBay keeps an extensive transaction history on every seller, and it makes it easy to know which sellers to trust. If ever unsure about anything, don't hesitate to 'Ask the Seller' a question.
- eBay Deals: eBay offers a number of exclusive deals on audio equipment, with Hi-Fi systems found by scrolling through the options. There are big discounts and postage is free for every item on the deals part of the site.
Conclusion
Hi-Fi systems have been popular items for many years, and older versions are now sought after by collectors and bargain hunters alike. The systems are built to play music with most characterised by the number of media types that can be played, how many decks they have, and the output they produce.
eBay is one of the safest places to buy them online and the amount available is unmatched anywhere else. Staying safe on eBay is very easy and completing a transaction via PayPal makes sure everything goes through as smoothly as possible.