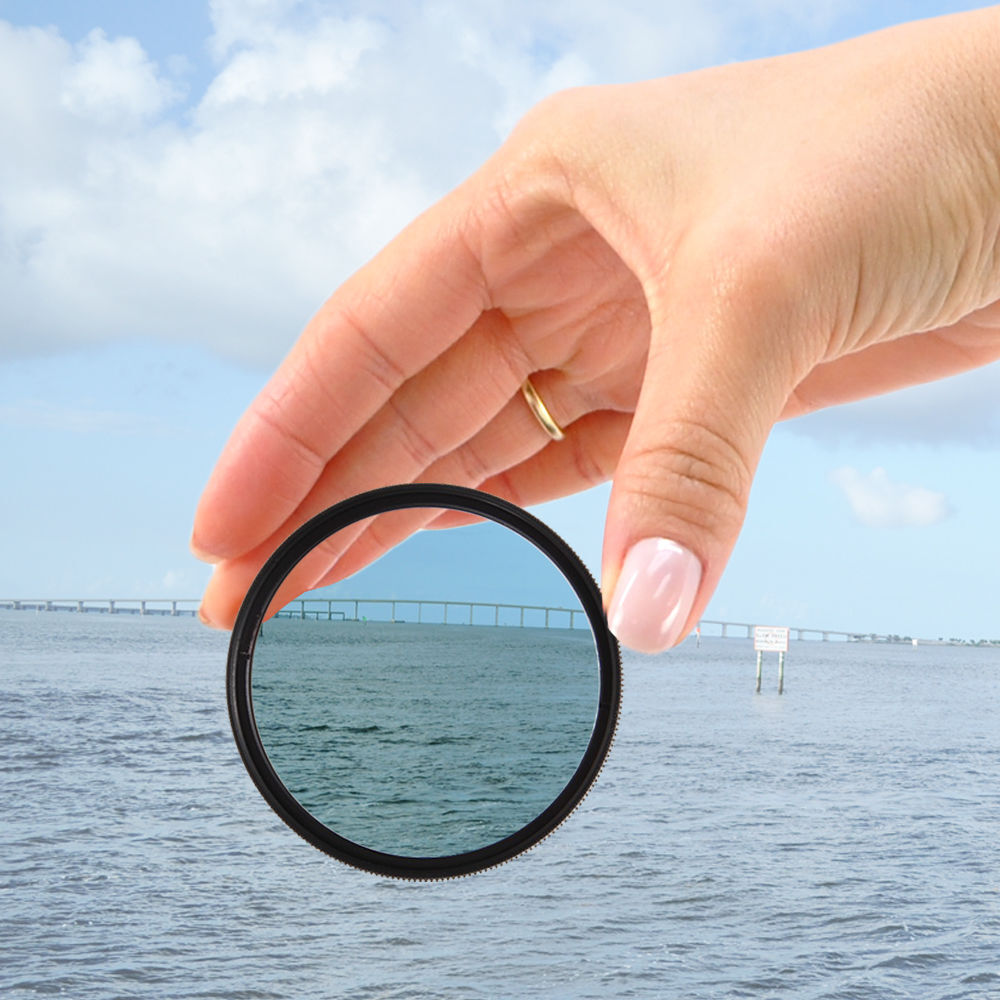 After making substantial investments in gear for DSLR cameras, including expensive lenses, many photographers obviously worry about damaging that gear. The glass on the ends of lenses is certainly fragile, and photographers often struggle with ways to protect their lenses without sacrificing photo quality. Although the original purpose of a UV filter was to filter image-altering UV light, these filters are now a common option for inexpensive lens protection on DSLR cameras.
Former use of UV filters
Originally, UV filters helped film photographers capture photos with true colours. Film is sensitive to UV light, and that light can create a blue haze on photo images. Historically, UV filters controlled the amount of UV rays entering an SLR camera lens to prevent too much UV light from altering images. Modern advancements in photography have made the need for UV filters for this purpose almost obsolete. Digital SLR cameras have other controls to compensate for UV light, and the light does not affect newer film mediums in the same way.
Modern UV filter benefits
Most modern photographers now think of UV filters as protective covers for their lenses, rather than tools to filter light. Lenses made for film and digital cameras are fragile, and dropping them can cause issues that inhibit their performance. Breaks and cracks at the front of a lens effectively ruin the lens in most cases.
With some lenses costing thousands of dollars, photographers often take extra precautions to protect these valuable assets. If they drop lenses that have UV filters attached, the filters tend to take the brunt of the damage. The filters may completely shatter, but they generally cost a small fraction of what a lens costs. Photographers are often more than willing to protect expensive lenses from cracks and breaks by using UV filters.
Dust and smudge protection
Cleaning the glass on a lens is a delicate process. Dirt or salt from sea spray can cause tiny scratches on lenses that later appear in photos. Many photographers have their lenses professionally cleaned as necessary, but covering lenses with UV filters reduces how often that cleaning is necessary. Filters screw tightly to the ends of lenses, effectively blocking dirt and dust from reaching the glass. They also keep photographers from accidentally touching the glass and smudging or scraping it as they change lenses.
Cleaning
When UV filters get dirty, photographers can remove them from the lenses and clean them gently, even rinsing them under running water. The filters do not contain mechanical parts, and the solid pieces are easier to clean than lenses. On some lenses, a UV filter makes the lens more moisture-resistant, and this enables photographers to use lenses in light rain or near splashing water.
Arguments to consider
UV filters are significantly cheaper than most DSLR lenses, but some photographers choose not to use filters for exactly that reason. Lens glass has a special design that provides sharp, clear photos, and some photographers insist that placing a lower quality piece of glass, such as that found in a UV filter, in front of lens glass results in diminished photo quality. However, other photographers insist the benefits of UV filters outweigh the risk of potential photo degradation, which is minimal to insignificant in most cases.
Other considerations
Keeping a UV filter attached to the front of a lens sometimes makes it difficult to use other accessories, such as lens hoods. Lens hoods also help protect lenses from damage when dropped, and they prevent some glare in bright sunlight. Some photographers routinely use lens hoods for protection instead of filters, but the hoods do not stop dirt or moisture from touching the lens glass. Other photographers choose to use both pieces of protective equipment.
UV filters are not universal, and that means photographers must buy one filter for each lens and cannot swap the filter from one lens for another. The filters fit tightly over the fronts of lenses and must perfectly match the size and thread style to be effective.
How to buy a UV filter on eBay
Buying a UV filter on eBay requires you to know the make and model of the lens you want to protect. Specific filters fit specific brand names as well as third-party lenses, and you can protect all your equipment, regardless of the manufacturer. To search for filters, type keywords that include the lens information into the search bar found on any eBay page. For example, you might type "Tamron AF 18-200mm F/3.5-6.3 UV filter" or just "Tamron UV filter" if you want to look at all the available sizes.